Nagarhole Forest: Green Peace
Debayani Bose | @notintownlive | 04 Jul 2017, 07:54 am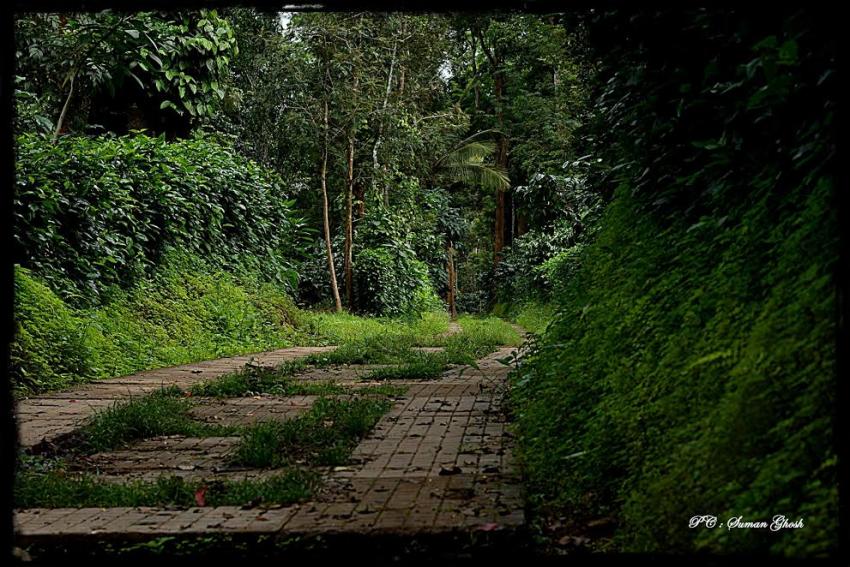 It was beginning of a long weekend and we, the four musketeers, were all lock stock and barrel on an adventure trip to the Nagarhole forest in Karnataka. The idea of a jungle trip has always perked up my spirits. Even though not at all a morning person, I rose happily with the sun to answer to the call of the wild.
Trying hard to fit ourselves in our friend Suman's good old white Alto (partly because my husband Anupam is so very huge that no car space is ever enough for him!), we were so lost in our gibberish conversations, that we soon found ourselves at the entrance of the forest gate.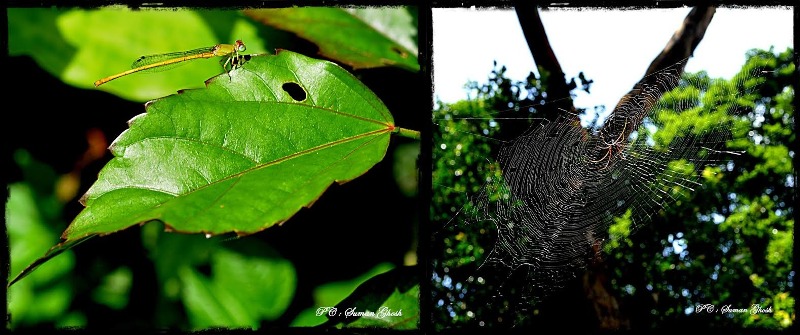 As if my touch of a magic wand, all of a sudden the everyday worries of mundane life ceased to exist and instead a cloak of peace surrounded usinstilling faith in the fact that life is beautiful.
So we were there at the entrance of the forest and a serene green pathway lay ahead of us. As our car gradually entered the forest we were treated to its many moods gliding across the car window. Monkeys making faces at each other, a herd of deers engaged in playful fights, the pristine greens and towering trees, though a usual jungle sight was a treat for the eyes. Peace in this unspoilt terrain was only interrupted by the constant whirring of the insects, butterflies and that lend beautifully to the forest ambience. As we made more inroads to the forest, my fellow comrades' hope of sighting a tiger doubled.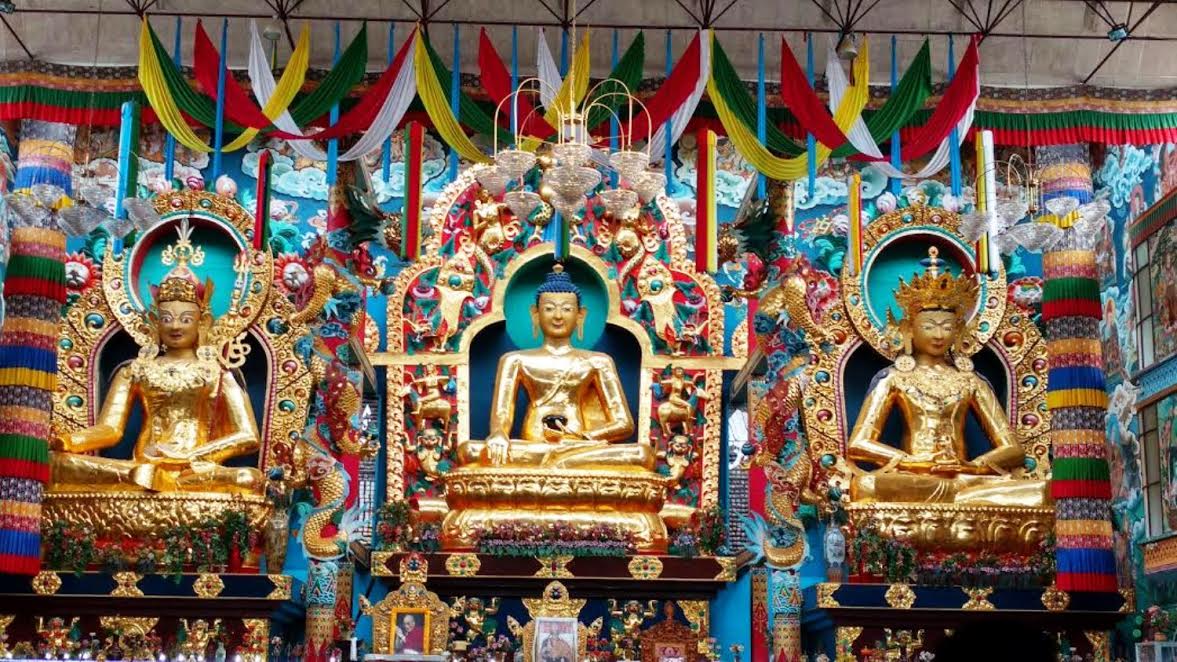 The unflinching faith they had in their luck made me also believe that we would surely sight a tiger soon! However, as miracles are not so common in life, the tiger never showed up in our one hour car drive to the interiors of the forest(lined bySilver Oak, Pepper Creeper, Rose Oak) though the buoyant conversations of sighting him made the journey worthwhile.
Stopping a thousand times to pose for my shutter-bug friend Suman, we soon reached our pristine cottages where we were supposed to put up for the next one day. Time flew as we sat savouring our cups of filter coffee in front of the cottage door soaking in peace and enjoying exuberant conversations of the planned jungle safari next day. It was 7 pm and very dark when we decided to lit the bonfire. Machaan, our host for the next couple of days, quickly arranged it with our favourite chartbusters playing in the backdrop. All was well, until the rains played a spoilsport dousing the flames and putting an abrupt end to the fun-filled evening.
It was then that the idea of a planchette struck me with my fellowmen agreeing to it instantly."Panchette isn't a great idea for the faint-hearted," my husband said while I kept on arguing that summoning the holy spirit of Tagore wouldn't frighten me as I share a special bonding with him. However, the idea got killed instantly as by then I had already bored them to death with my drowning strains of Tagore songs. Soon we headed for dinner in the quietness of nature interruptedby our free-flowing conversations on food, friendship and fond memories.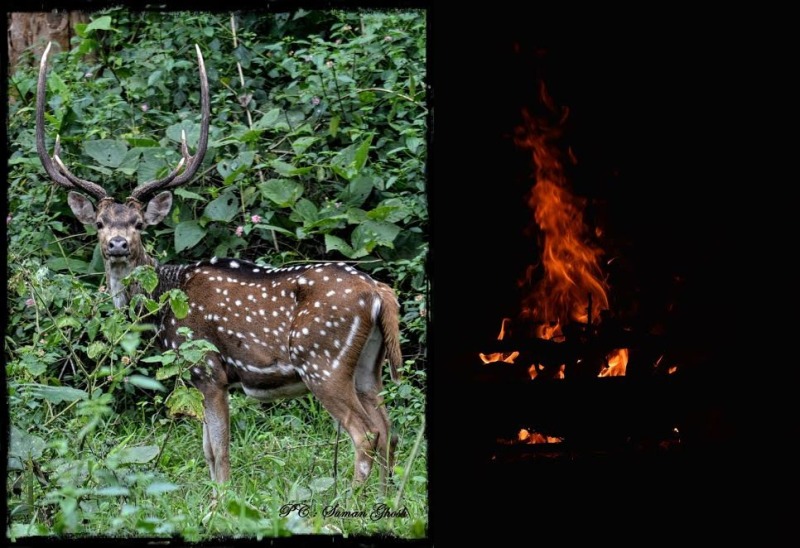 The next day was a disappointment as it was raining to the hilt forcing us to abandon the idea of a jungle safari. Therefore, we headed for the Iruppu Falls, located in the Brahmagiri Range in the Kodagu district of Karnataka, India, bordering the Wayanad district of Kerala. A popular tourist attraction, watching water cascade down the mountain was a joyous sight indeed. After a brief halt at the spot brimming over with touristers, we headed for the Buddhist monastery at Byloukuppe.
Peace stood personified in the beautiful monastery where the worries of the world seemed to be been drowned forever. It was already evening by the time we remembered of heading back to Bangalore. Like all happy trips, it ended rather quickly as we managed to make some memories to be cherished forever out of a shoestring budget and a sudden long weekend!
Factsheet:
State: Karnataka, District: Coorg, Place: Nagarhole Wildlife Sanctuary
Nearby places to visit: Irupu Falls, Wayanad Wildlife Sanctuary, Thirunally Temple (Ancient Vishnu Temple), White Water Rafting, Elephant camp at Dubare, Buddhist monastery at Byloukuppe
Best time to visit: September to March
Travel Time: 250 Kms from Bangalore (5 hours by car)
Place to put up at Nagarhole: Machaan Resorts
Images by Suman Ghosh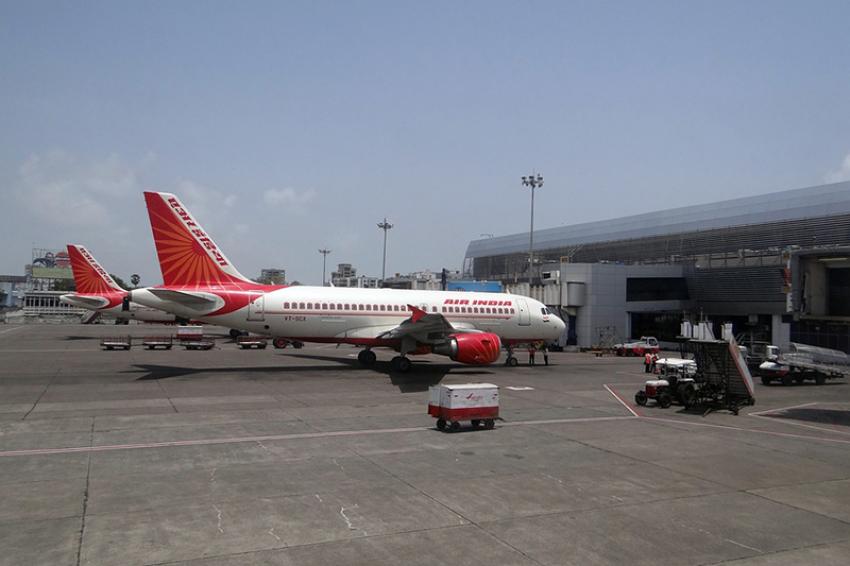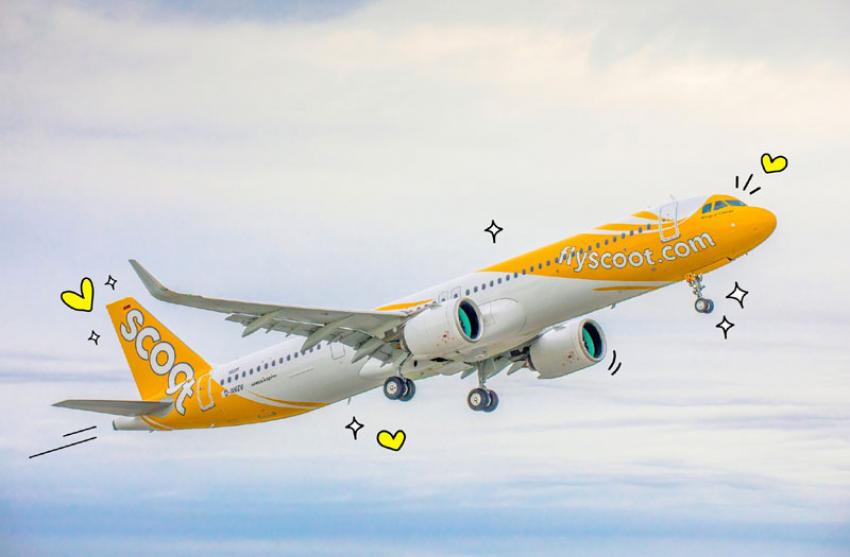 Scoot will steadily increas ...
Singapore/NITN: Scoot, the low-cost subsidiary of Singapore Airlines (SIA), announced that it will steadily resume flights to and from China buoyed by further relaxation of border restrictions imposed during the pandemic.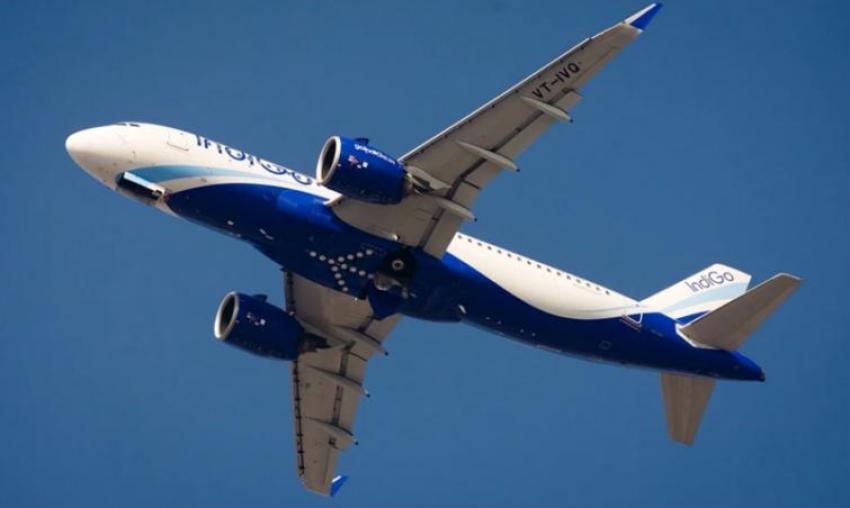 IndiGo introduces exclusive ...
Indian carrier IndiGo has announced exclusive flights between Bengaluru to Kolhapur, and connecting flights via Bengaluru from Coimbatore to Kolhapur, effective Jan 13, 2023.