Sona FM 89.6 to give voice to a million citizens in 12 taluks in Salem, Yercaud
NITN | @notintownlive | 23 Nov 2022, 06:02 am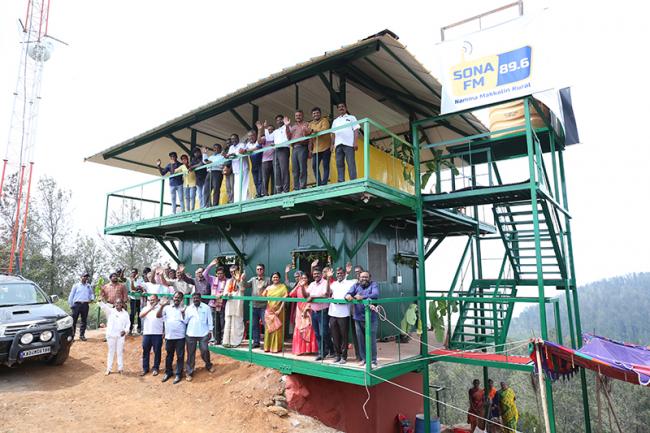 Sona FM
Salem: Sona FM 89.6, a community radio, went live with its first broadcast on Nov 21 morning, giving a voice to a million citizens in 12 talukas of Salem and Yercaud area.
It will air content that is focused on issues that are relevant, and authentic to the steel town of the south and the fruit, spice and coffee plantations laden hilly area.
The radio broadcasting service in Tamil provides the space, means and voice for the people of the region to build community through shared experiences, sustained dialogue and exchange of views on the airwaves.
Radio has gained importance because people spend more time commuting to and from work. While the metro and bigger city folks are spoilt for choice of Radio stations and FM channels, those living in small towns, rural outposts and tribal areas are deprived of this facility. The location of the tower in Yercaud, allows Sona FM the bandwidth to reach people in neighbouring Salem area.
The radio aspires to promote local culture, music, sports and business.
Sona FM will serve an important role in dissemination of useful information that ranges from music to info bytes on weather, health, government initiatives, education and entertainment that is produced for the locals by locals with a global view.
"The Valliappa Foundation considers it a privilege to do good for the community by giving them a voice so as to create a better tomorrow, this will be a radio station with a difference focused on impact," says Chocko Valliappa, Valliappa Foundation trustee and a winner of the Young Presidents Organisation's (YPO) Global Social Impact award.
The content of the community radio service was designed after the Sona College of Arts and Science's Department of Visual Communications department deployed its faculty and students to understand the needs and desires of the diverse community.
The Valliappa Foundation partnered with People's Power Collective (PPC), well-known for its community radio incubator model developed over 12 years in rural Uttarakhand.
The Sona FM team has picked the best of breed ideas on how to run a successful community radio where listeners will be the primary focus.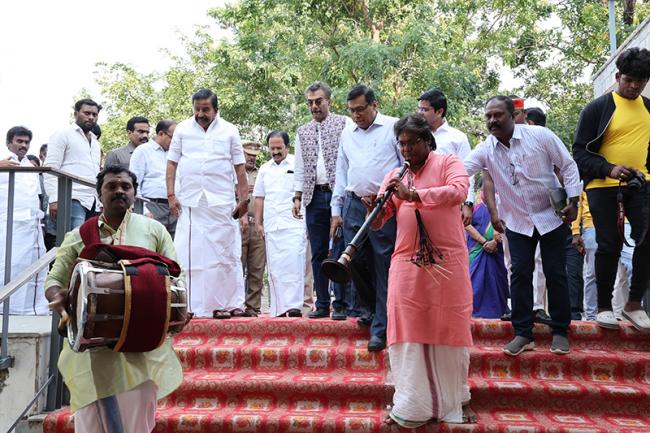 The launch of Sona FM 89.6 was announced at a public event at Salem's Valliappa auditorium in presence of Tamil Nadu Minister for Municipal Administration KN Nehru; Mayor of Salem A Ramachandran; Salem MP Mr S R Parthiban; Salem MLAs Mr R Rajendran and R Arul and District Collector K Karmegam on Sunday.

The team understands the audience expectations of Salem region which is a melting pot of urban, peri-urban and rural communities. Associates drawn up from all over Salem area underwent an immersive, rigorous 21-day training by PPC and have been running trial programs over the last few months.
Saritha Thomas, founder, People's Power Collective (PPC) says, "The launch of Sona FM is a moment of pride for us. Our experience of incubating Sona FM community radio was exciting as the team demonstrated great enthusiasm and passion in diverse fields."
The community radio can be accessed on the Sona FM app available for download from Google play store and Apple App Store available globally.
Senior most government officials of Salem district will be speaking to the listeners at least once a month to share recent initiatives. A flagship program audiences will hear on Sona FM -- Salethin Muzungal -- will give an opportunity to listeners to share their story.
These will be stories of simple people that are both gripping and inspiring. Sona FM 89.6 aims to be truly Namma Makkalin Kural (Our People's Voice).
Sona FM 89.6 Community Radio commences by broadcasting live daily from 10 am to 12 noon with two repeats at 2 pm and 8 pm.
The website www.sona.fm, created by group company Vee Technologies, will make the Sona FM 98.6 content accessible post broadcast. In addition, it will host Web exclusive content.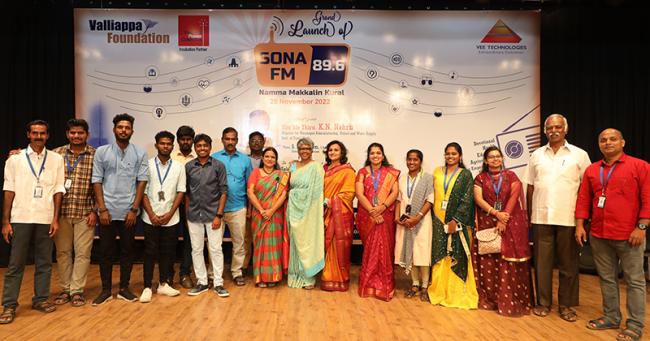 Founded by C. Valliappa, Chairman of the Sona Group, the Valliappa Foundation Is focused on taking quality education to the under-privileged youth in rural areas by discovering methods to improve basic education and employability.
The Foundation runs a robust scholarship program for deserving meritorious students and offers skill-based training to underprivileged, creates equal opportunities and focuses on creating a sustainable environment.
The Sona Group's women empowerment initiatives like the Women Technology Park have won the Sona College of Technology and Thiagarajar Polytechnic College Lilavati awards on women empowerment from AICTE-Ministry of Education on multiple occasions.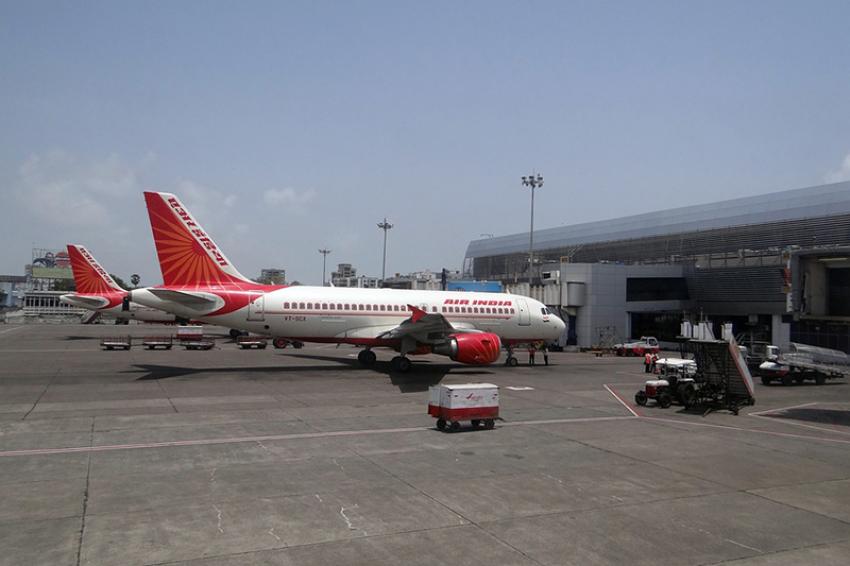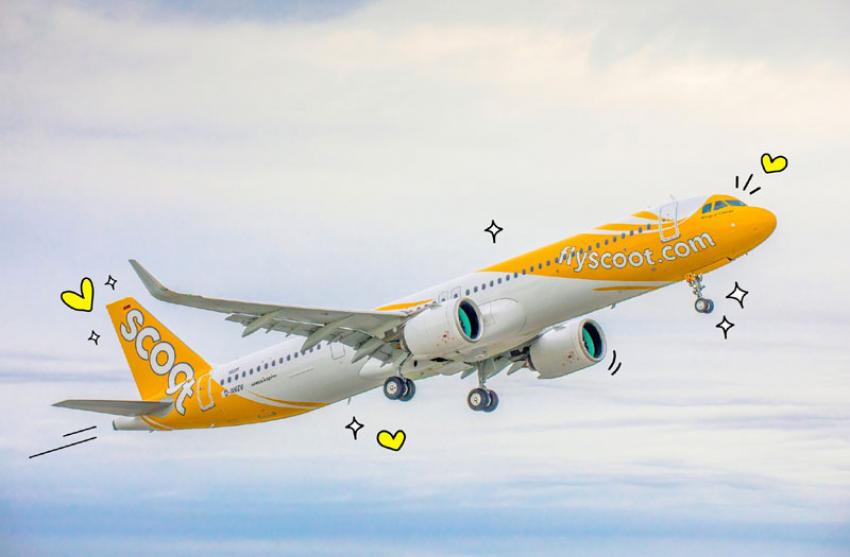 Scoot will steadily increas ...
Singapore/NITN: Scoot, the low-cost subsidiary of Singapore Airlines (SIA), announced that it will steadily resume flights to and from China buoyed by further relaxation of border restrictions imposed during the pandemic.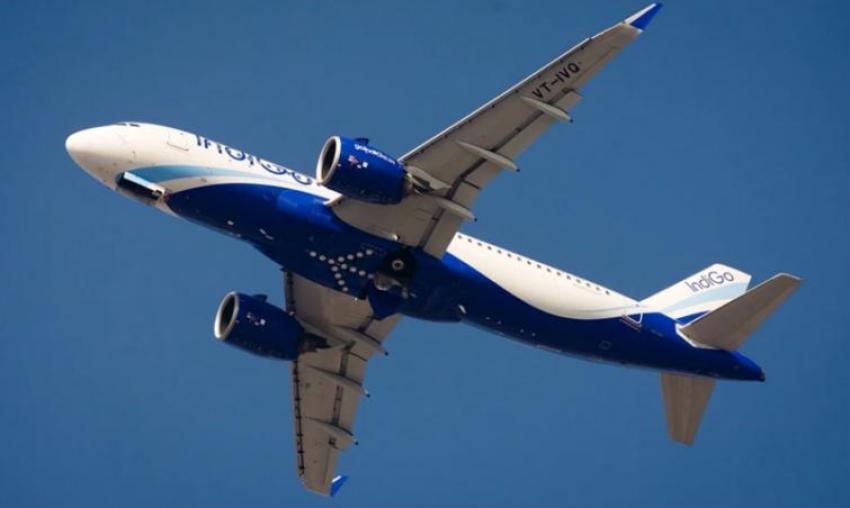 IndiGo introduces exclusive ...
Indian carrier IndiGo has announced exclusive flights between Bengaluru to Kolhapur, and connecting flights via Bengaluru from Coimbatore to Kolhapur, effective Jan 13, 2023.