Foreign tourist inflow rises by 789 % in world famous Kaziranga national park in Assam
NITN | @notintownlive | 17 Jan 2023, 07:52 am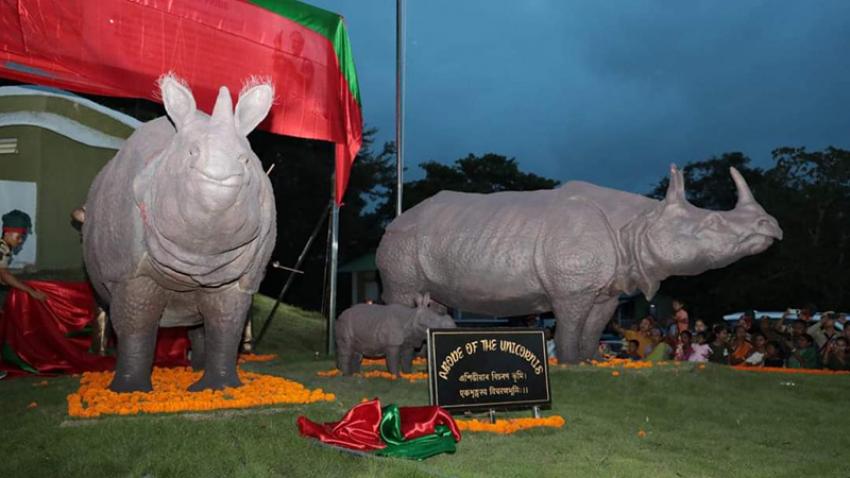 Assam
GUWAHATI: Assam's Kaziranga National Park and Tiger Reserve (KNPTR), India's seventh UNESCO world heritage site famous for its one-horned rhinos, is fast turning into a magnet for global tourists.
During October to December, 2022 received a foreign tourist footfall of a little over 3,226 -- around 789 per cent more than the corresponding period of previous year (2021).
The world famous KNPTR is not just a home to more than 2,613 one-horned Indian rhinos, this is also home to Royal Bengal tigers, Asian elephants, wild buffalos and many more animal species besides being a habitat to thousands of birds of over 125 species.
Recently Assam Chief Minister Hemanta Biswa Sarma informed that Assam recorded zero poaching of the endangered rhinos in the year 2022, which happened for the first time in nearly 45 years.
October to May is the main tourist season in the KNPTR, the most favourite destination in the northeastern region of India for both foreign and domestic tourists.
According to KNPTR Director Jatindra Sharma, during October to December (2022) 1,38,017 tourists including 3,226 foreign travellers visited the KNPTR against the total of 1,10,711 tourists, including 363 foreigners, in the same period of 2021.
The senior Indian Forest Service officer said that in the entire year of 2021, around 2.75 lakh tourists including 1,719 foreign tourists visited the KNPTR and around 3.50 lakh tourists including foreign travellers are expected to visit in the current season (October 2022 to May 2023).
The tourists are coming mainly from Europe and the United States. But the travellers from other countries have also started coming to the park in recent years.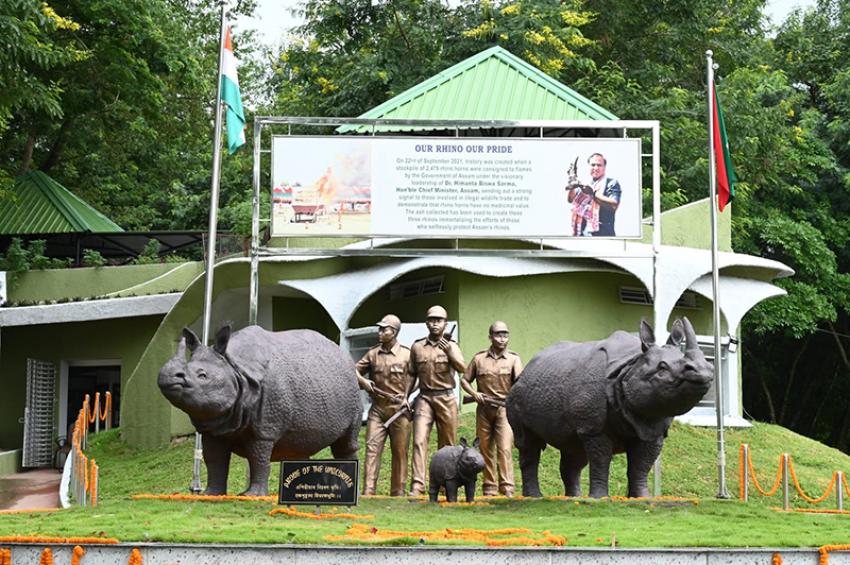 During October to December, 2022, over Rs 3.44 crore revenue was earned from the tourists against Rs 2.60 crore in the corresponding period of 2021.
Sharma said that setting an all time record, Rs 6,39,23,389 was collected as revenue in 2021-2022 from the tourists.
In 2020-2021, despite Covid-19 pandemic, in all 1,67,644 tourists visited the park with total revenue being Rs 3,60,00,611. According to the KNPTR director, in 2019-2020, a total of 1,42,859 tourists visited the park, generating a revenue of Rs 4,20,63,541.
The tourist flow to the park was affected during the period 2019-2020 and 2020-2021 due to Covid-19 pandemic, he stated.
Sharma said that for the development of the KNPTR and protection of animals, the Assam Forest and Wildlife Department has taken a series of steps to curb poaching and other menace.
The park has a total of 134 man-made scientifically designed highlands, including 33 big ones, for housing animals during monsoon floods (June to September), he added.
The KNPTR, which is spread across five districts of Assam -- Golaghat, Nagaon, Sonitpur, Biswanath and Karbi Anglong- is not just a home of one-horned rhinos, this is also India's one of the most important wildlife tourist attractions.
Travellers across the globe flock every year to unlock the doors of diverse wildlife and scout the exquisiteness of this natural empire.
Blessed with a perfect topography with a river and its varied grasslands winding through its entire length, KNPTR promises nothing but memories to cherish.

Formed in 1908 on the recommendation of Mary Curzon, the park is located on the edge of the Eastern Himalayan biodiversity hotspots. This national park was declared a World Heritage Site by UNESCO for its natural environment in 1985.
According to the experts, when Mary Curzon, the wife of the Viceroy of India – Lord Curzon of Kedleston, visited the park to see Indian one-horned rhinoceros, she wasn't able to find even one.
Then she persuaded her husband to take urgent measures to protect the dwindling species which he did by initiating planning for their protection. After a series of meetings and documentations, the Kaziranga Proposed Reserve Forest was created with an area of 232 sq. km in 1905.
Over the years, the tiger population has also increased in Kaziranga, and that's why it was declared a Tiger Reserve in 2006.
Also, the park is recognised as an Important Bird Area by Bird Life International for the conservation of avifaunal species.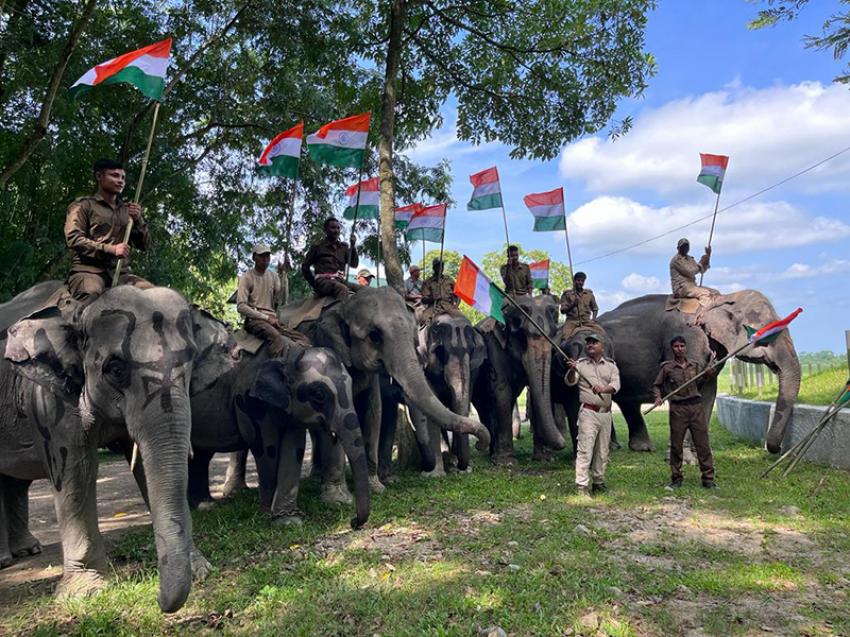 Birds like lesser white-fronted goose, ferruginous duck, Baer's pochard duck and lesser adjutant, greater adjutant, black-necked stork, and Asian Open bill stork specially migrate from Central Asia during the winter season.
Possessing two-third of the world's population of endangered Indian one-horned rhinoceros, Kaziranga is also a Tiger Reserve.
The park also holds the record of having the highest density of Royal Bengal Tiger in the world, largest population of Asiatic wild buffalo, and the last surviving population of eastern swamp deer.
Sprawling over 1307 sq. km with its various annexures with the river Brahmaputra flowing beside it throughout its entirety, the park offers a splendid scenic sight, making it a haven for wildlife enthusiasts and nature lovers.
From elephant rides to jeep safaris, Kaziranga provides a variety of activities which assure an unforgettable view of its spectacular wildlife.
The Central and Western Range offer elephant safaris and all the four main ranges provide Jeep Safaris.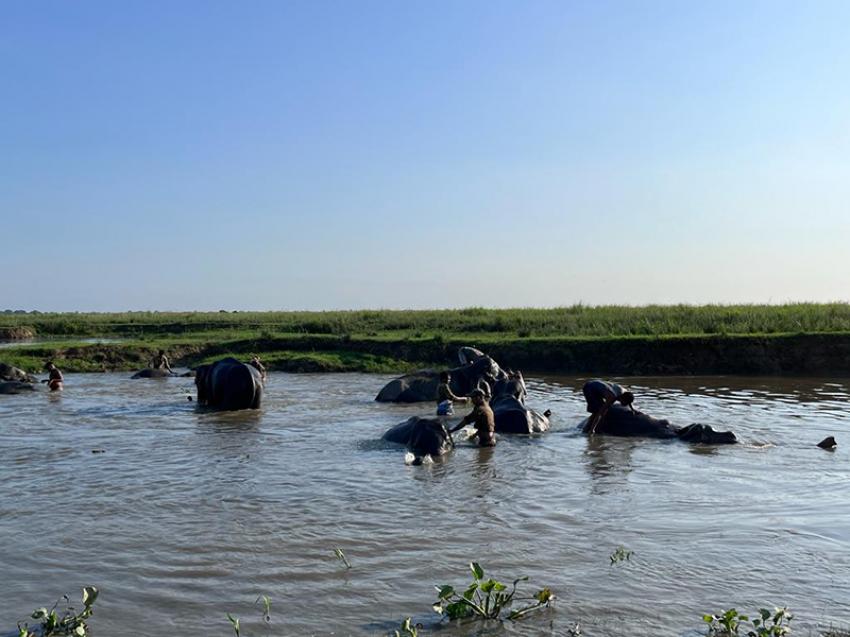 In addition to the safaris, visiting a tea garden could be an option. This would allow visitors to see how tea is grown and manufactured, and experience its flavour.
Other options include visiting the archaeological site at Numaligarh, a serene waterfall in the nearby Karbi hills at Kakochang, Orchid Park. Visit to the nearby villages could be a great escape to witness the unparalleled beauty of this jungle.
One can also enjoy the boat safari at Bhomoraguri where sighting of the endangered Ganges river dolphin is a certainty.
Adventurers can go trekking in the adjacent Karbi Hills, where the natural environment is pristine and untouched, and they can also enjoy ethnic Karbi cuisine in another serene region.
Visiting Kaziranga can be an experience of a lifetime.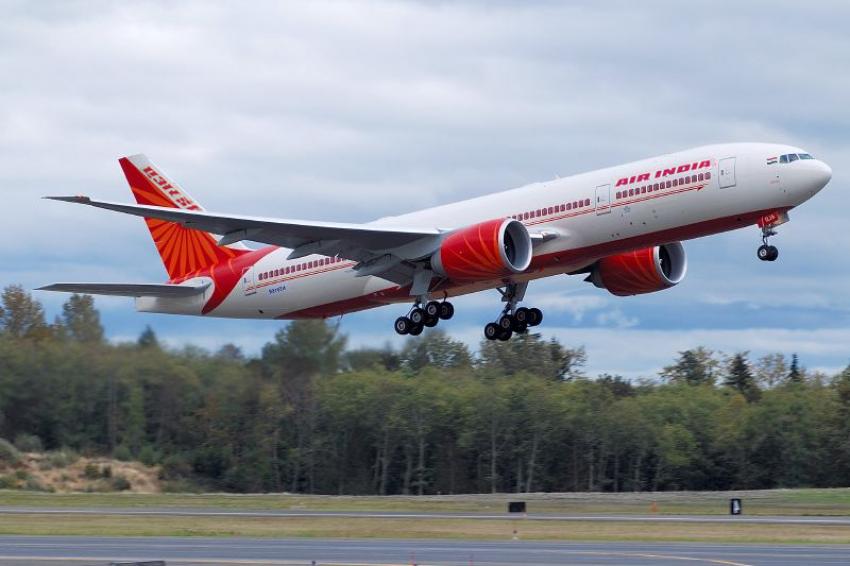 Air India deploys newly ind ...
Gurugram: Air India, a global airline in India, has initiated the deployment of its recently acquired Boeing 777 aircraft to serve all three non-stop routes from Mumbai to the United States.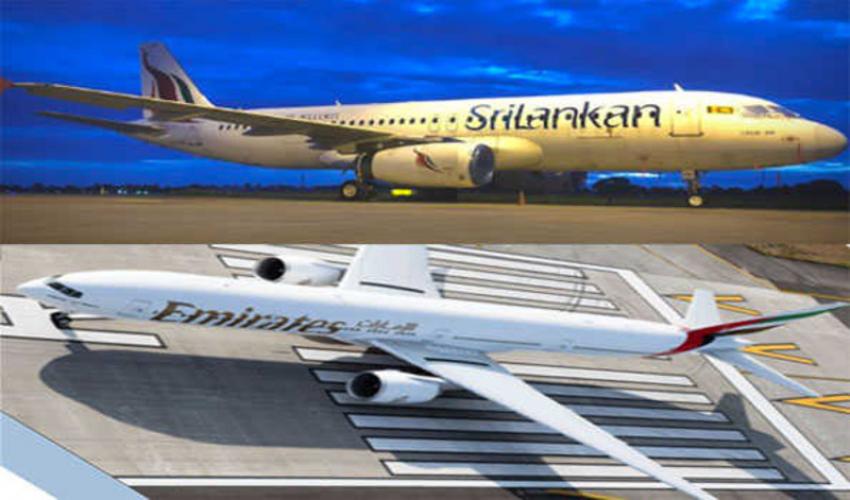 SriLankan Airlines, Emirate ...
Colombo/UNI: SriLankan Airlines and Emirates have entered into a reciprocal interline agreement aimed at bolstering connectivity for travelers.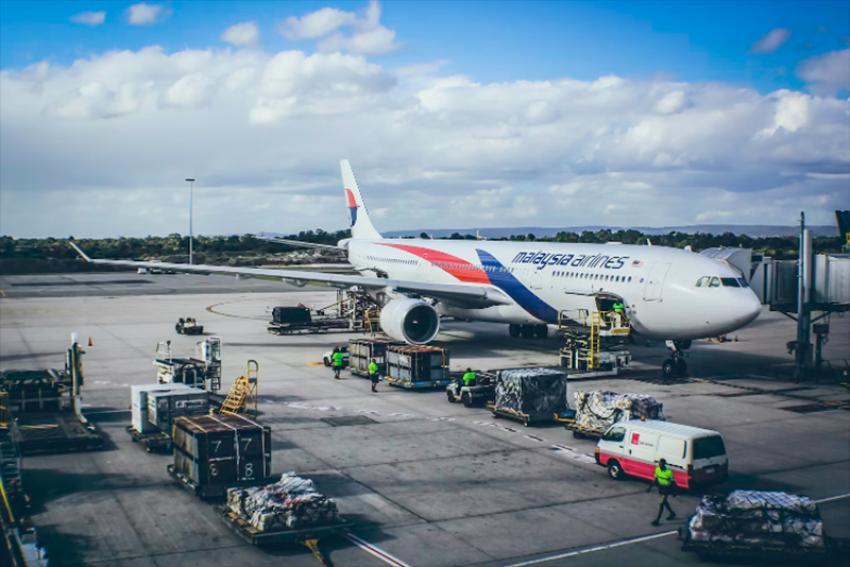 Malaysia Airlines introduce ...
Kuala Lumpur/NITN: Malaysia Airlines is offering introductory fares on their three new services between Kuala Lumpur and the Indian cities of Amritsar, Thiruvananthapuram and Ahmedabad.