Travelogue
Off The Beaten Track
Down Under Rocky Sensations
By Sandip Hor/ www.notintown.net 20 Jan 2016, 11:06 am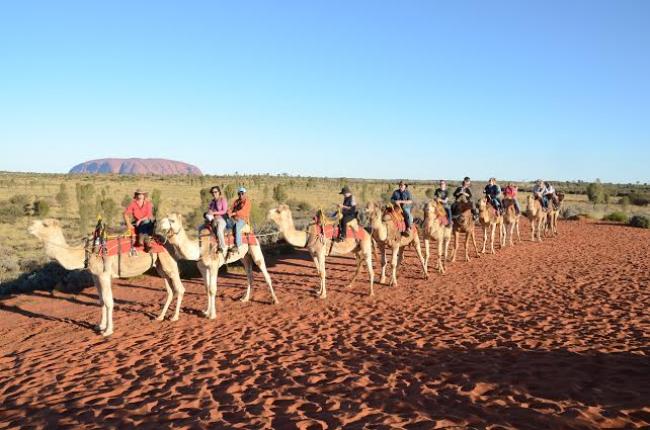 Australia is famous for its plethora of natural wonders, ranging from spectacular underwater scenery and lush green rainforests to pristine beaches and mountainous regions. However, the Red Centre in its central part is exceptional. It's an expansive domain of red-soil dominated desert region where presence of some stunning rocky formations makes it a tourism hot-spot. The sandstone outcrops are so amazing that people don't mind travelling round the world to Australia to have a glimpse of them. Unquestionably most famous is the Uluru Rock, the largest monolith in the world. Rising from the spinifex plains of the red desert land, like some giant continental beacon, it's perhaps the ultimate icon of this great Southern Land.
Its scale is unimaginable to the naked eye. It's taller than iconic Eiffel Tower, jutting 348m from its barren surrounds. It has a circumference of 9.4 km covering a total area of 3.3 square km. Most interestingly this monolith rock extends even further below ground to an amount unknown. It's hard to define its actual colour as it keeps continuously changing with time, becoming extraordinarily spectacular during moments of sunrise and sunset.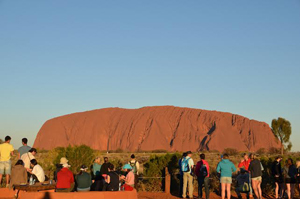 It's not the only jewel of Red Centre. Around 50km west of Uluru, the rally of 36, conglomerate-rock domes called Kata Tjuta, one of them rising to a height of 546m above plain, is equally impressive.
Both of these icons and the surrounding land are part of the World Heritage listed Uluru-Kata Tjuta National Park which belongs to the traditional owners, the indigenous Anangu people. Their ancestors are believed to be living here for thousands of years. Today's generation consider it to be their responsibility to pass of the rich cultural and natural values of the place to their descendants.
Their natural settings, hugeness and legends associated with their formation makes Red Centre the ultimate destination for discerned travellers keen to see unusual geographical marvels and experience indigenous culture and lifestyle that haven't much changed since its inception.
There are many intriguing things to do when exploring the Red Centre. Many arrive with gusto to climb to the top of the Uluru Rock. It's possible, but the natives' plea not do so because of its deep sacredness to them. Still some go for it despite the hike being regarded dangerous .It's said more people die in Australia falling from this rock than taken away by sharks.
Instead of climbing, it's better to go around the base. There are pathways available to walk around, see the splits and tears, come across water holes and peep into caves, some filled with ancient indigenous art. Thrills are obvious embellishment to think that you are trespassing along paths stepped by humans since time unknown. The "Kuniya" walk is short and rewarding. Other activities that enthrall visitors are camel rides exploring the desert land covered with flora which the Anangu people categorise as Punu (trees), Puti (shrubs), Tjulpuntjulpunpa (flowers) and Ukiri (grasses).Circling the rock by sitting on the back of a Harley Davidson Motorcycle is fun filled and popular.
The major touristy appeal of Uluru and Kata Tjuta is the change of colours at different hours of the day, most spectacular being at the crack of dawn and dusk. At these moments the earth's atmosphere breaks up the rays of the sun into multi-colours of the spectrum, just like a giant prism, bestowing best reflections from the red-oxide stained exterior of the rocks. Undoubtedly it's a divine experience to watch this natural light show and hence sunrise and sunset tours are big ticket items in the Red Centre.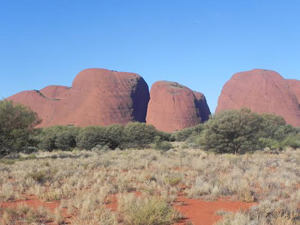 Beyond the rocky sensations, experiencing true indigenous culture and lifestyle is another great attraction of Uluru. While staying at the at the Ayers Rock Resort, which is the area's only proper accommodation option, visitors meet local indigenous people, learn how they use nature as a part of their daily life, sample native art and craft, try throwing boomerang and spear, enjoy their cultural performances, hear exciting stories about their survival since creation period and get surprised to know about their links with India.
Evidence has been found of substantial gene flow between Indian population and Australia about 4000 years ago when this area already had human inhabitants living around a large rock since creation period .
Like many other wonders of the world, Uluru and Kata Tjuta were hidden from the rest of the world till European explorers William Gosse and Ernest Giles discovered them in late 19th century and named them Ayers Rock and Olgas respectively, now referred by their native titles only.
After sighting these icons through own eyes, it's not that difficult to understand why American author Patricia Shcultz identified them to be one of the thousands places to see before dying.
Another rocky growth, worth mentioning is the 300m high Mount Connor. Located 100km east of Uluru this flat topped sandstone creation from a distance looks like Uluru and often mistaken by visitors. Hence locals have named this as "Fooluru"
Travel Information
Getting There – Air India (
www.airindia.com
) from Delhi to Sydney and Virgin Australia (
www.virginaustralia.com/au
) from Sydney to Ayers Rock.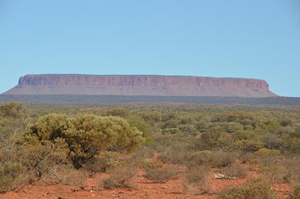 Accommodation – Operated by Voyages Indigenous Tourism Australia, Ayers Rock Resort (
www.ayersrockresort.com.au
) offers variety of accommodations to suit every taste and budget Desert Gardens Hotel being their 4 star option. There are various dining venues within the resort
Other activities – Trek through the desert soils on a camel (
www.ulurucameltours.com.au
), circle the rock by sitting on the back of a Harley Davidson Motorcycle (
www.ulurucycles.com.au
) and enjoy "Sounds of Silence" – a grand dinner under the sky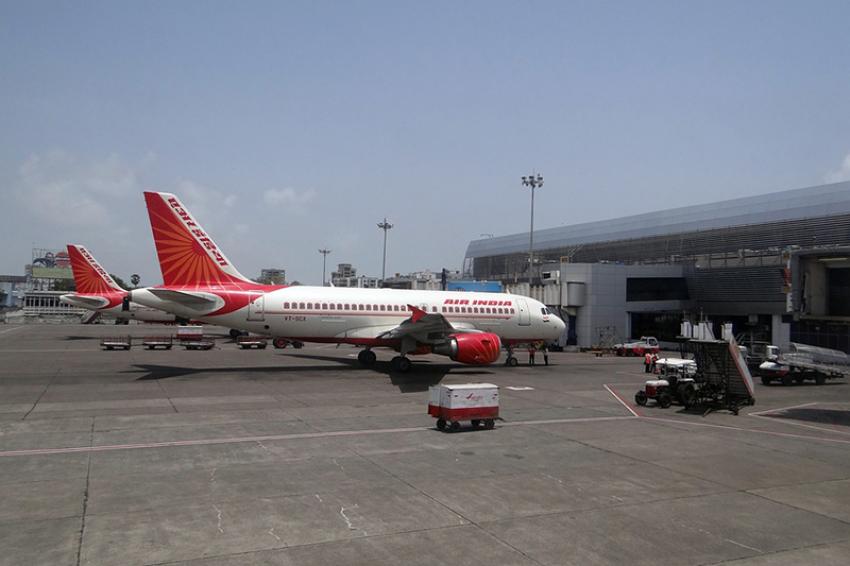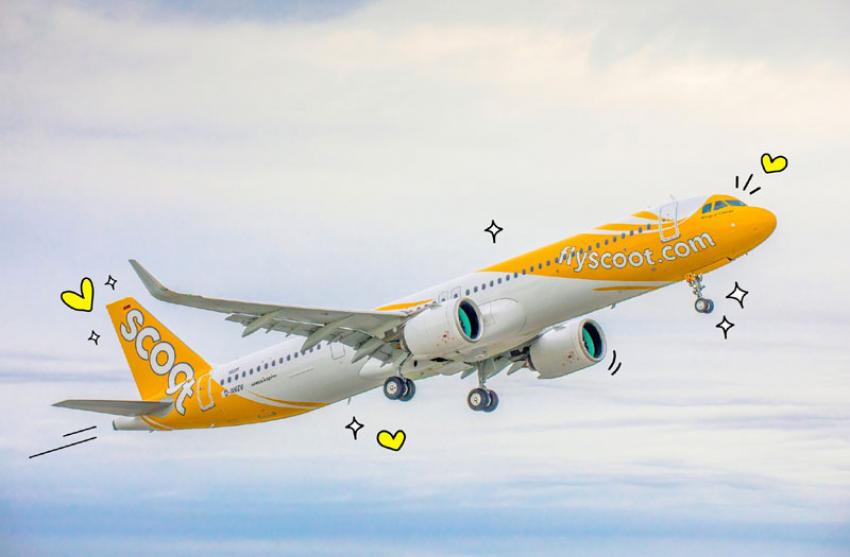 Scoot will steadily increas ...
Singapore/NITN: Scoot, the low-cost subsidiary of Singapore Airlines (SIA), announced that it will steadily resume flights to and from China buoyed by further relaxation of border restrictions imposed during the pandemic.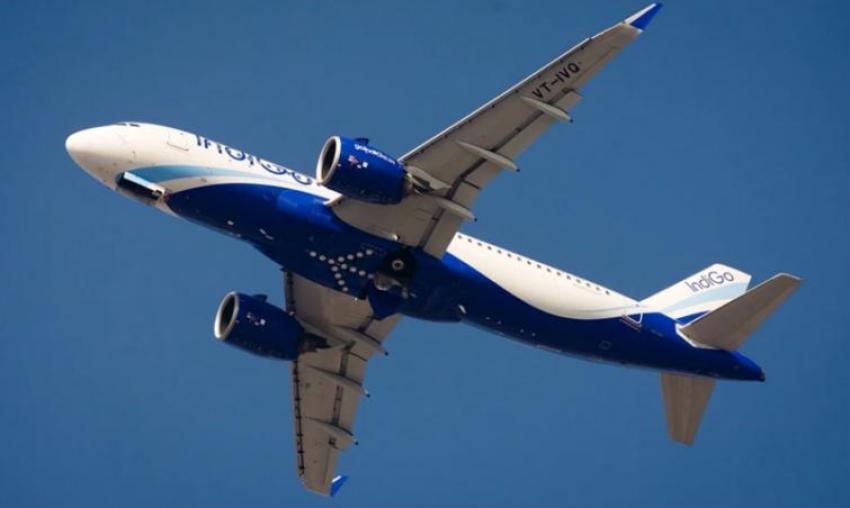 IndiGo introduces exclusive ...
Indian carrier IndiGo has announced exclusive flights between Bengaluru to Kolhapur, and connecting flights via Bengaluru from Coimbatore to Kolhapur, effective Jan 13, 2023.