Bonjour, Pondicherry
NITN | @notintownlive | 23 Aug 2022, 06:01 am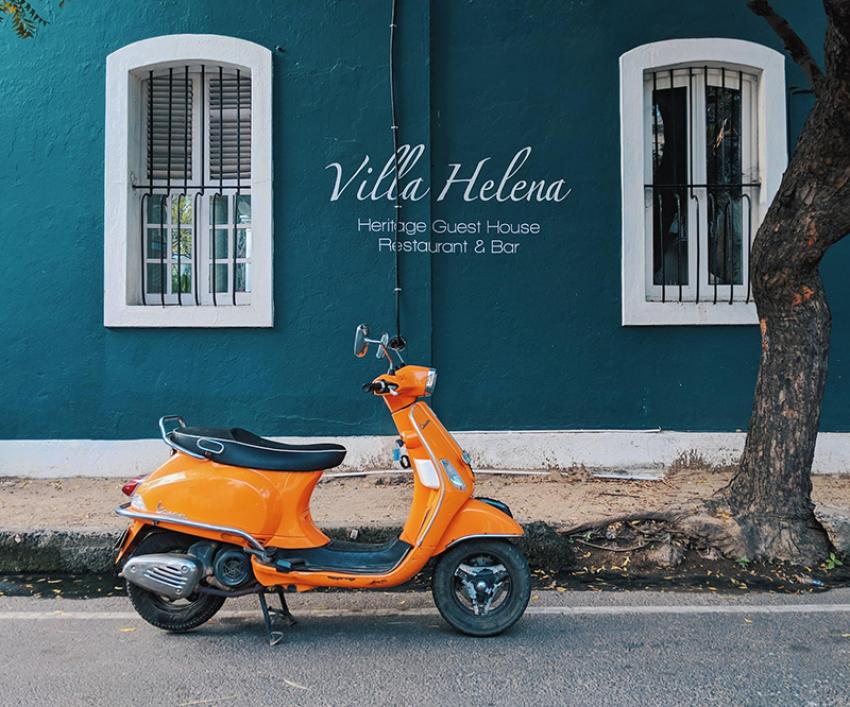 Pondicherry
White Town, Pondicherry. Image: Faris Mohammed/Unsplash
Rich in history and culture, Pondicherry (now Puducherry) is not just another beach destination or weekend getaway. A rendezvous with the French town will tell you a story of a town and its people who not only embraced the French culture but have been nurturing and preserving its French-style houses, and bright-coloured cafes. A resident of Bangalore, Debayani Bose spends a weekend at the beautiful town ahead of Independence Day and shares a glimpse of her traversing through the 'Paris of the East'.
If you ever browse through the list of favorite weekend getaways from Bangalore, Pondy, as it is fondly called, will surely pop up in the list. The city's warmth, French Connection, and laid-back vibe are reasons enough for a weary city dweller to fall for Pondy. Whether it is enjoying the beaches, taking a bicycle tour around the picturesque White Town dotted with quirky cafes with bright, stylish interiors, or enjoying a delightful lunch, Pondy has a lot to offer.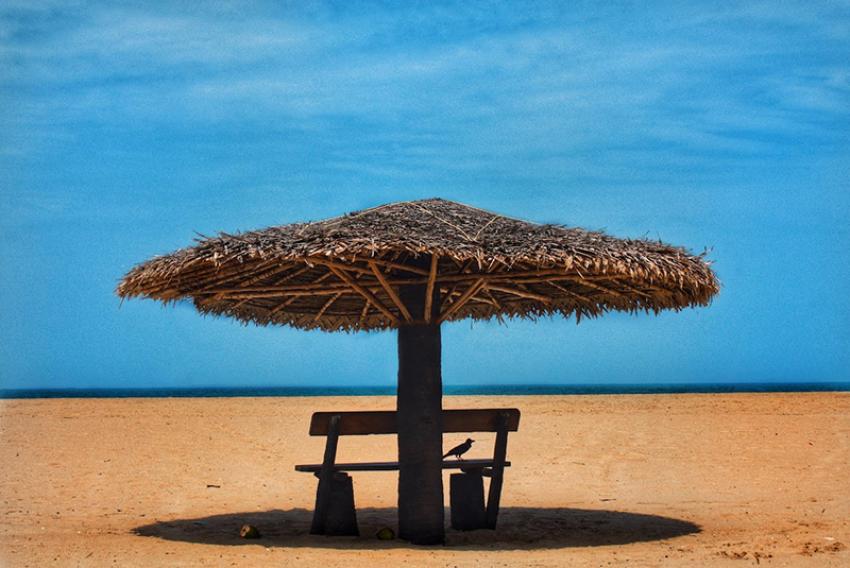 Image by Rohit Durbha/Unsplash
So, we (me and my husband) were off to Pondy, looking forward to spending a lazy, long weekend stealing some happy time at the French Riviera of the east.
We had initially planned a trip to Udupi in Karnataka. However, after much deliberation, we gave in to the lure of visiting the erstwhile French colony town ahead of Independence Day. And we came back happy and rejuvenated!
Once you hit the streets of Pondicherry the first thing that will strike you is the happy coexistence of two very distinct cultural identities, Tamil and needless to mention French. Important city landmarks such as the Anglo-French Textiles, French War Memorial, and Statue of Marquis Dupleix will pop up from nowhere reminding us every now and then about the rich French heritage and legacy.
We could feel the spirit of Independence Day countdown as we took a stroll across the little town. Decked in the colors of independence, Pondicherry seemed all set to celebrate Independence Day on August 15. In fact, to mark India's 75th Independence Day, the Pondicherry Police Department also organized a freedom rally of cyclists working in the police department.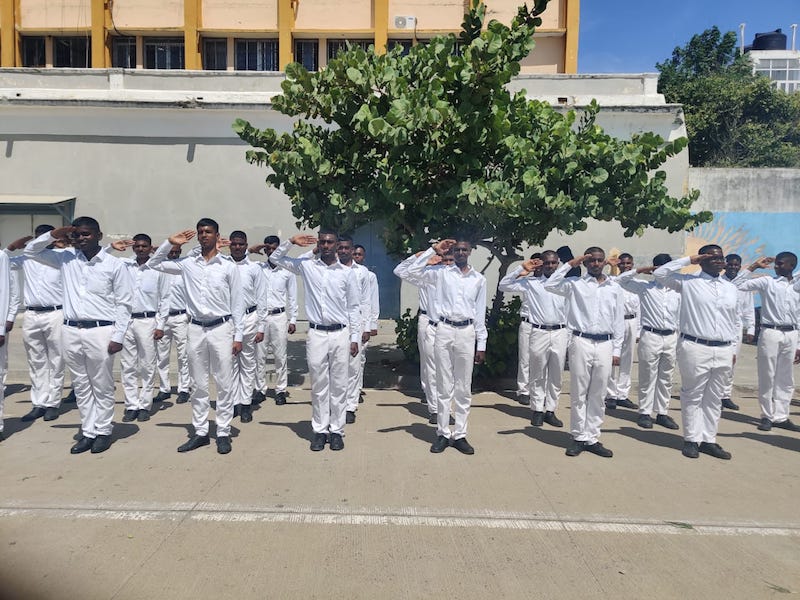 Images: Boys and girls prepare for Independence Day programmes.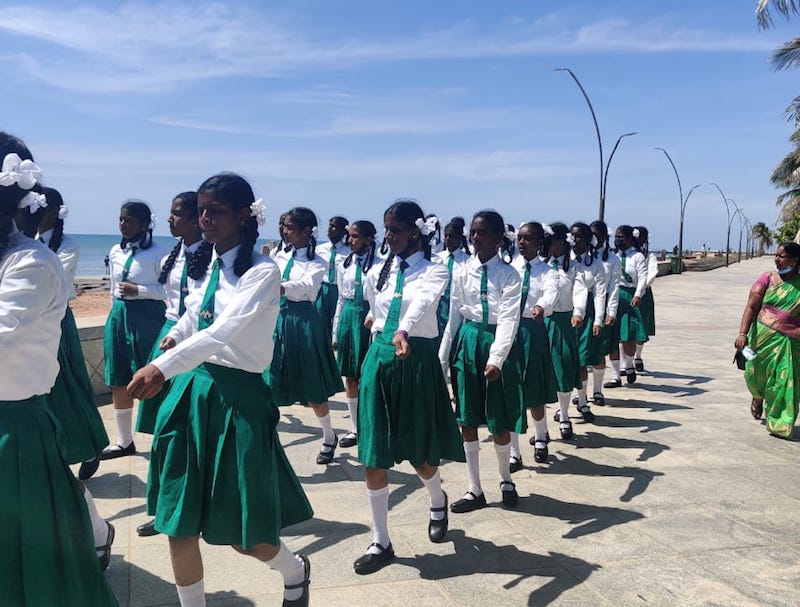 India gained independence from British rule in 1947. Soon after, it raised the issue of the French settlements on the continent with the Government of France. It took several years for Pondicherry to unite with independent India. The French colony was liberated on August 16, 1962. Thus, the union territory celebrates Independence Day on both August 15 and 16.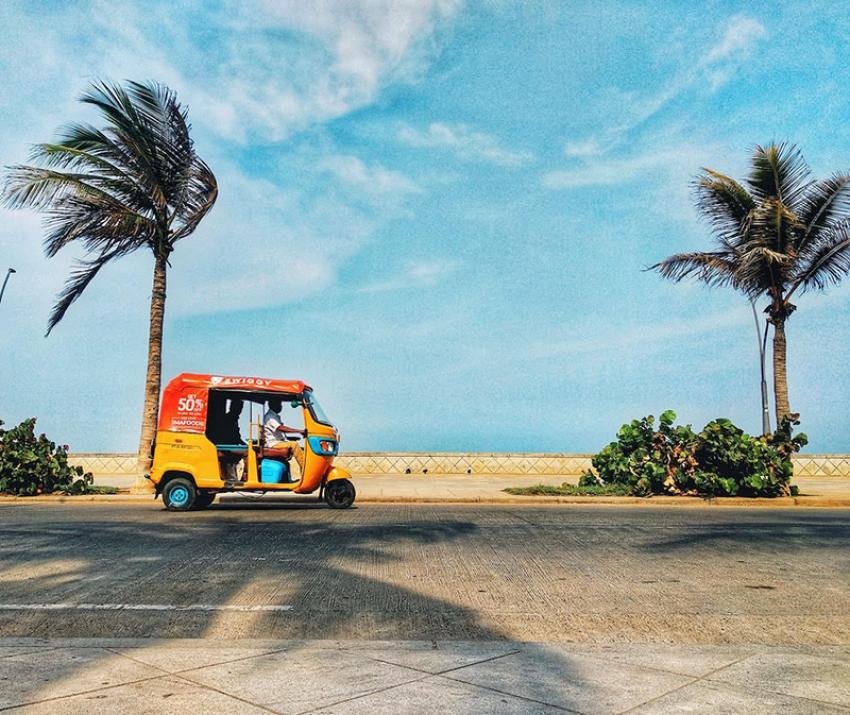 Image: Krishnaja/Unsplash
Pondicherry's French connection comes alive the most in the White Town, the French quarters in Pondicherry with the place being still home to some of the French families. The White Town gets its name due to the predominant occupation by French communities before Independence and has structures painted in white and bright yellow.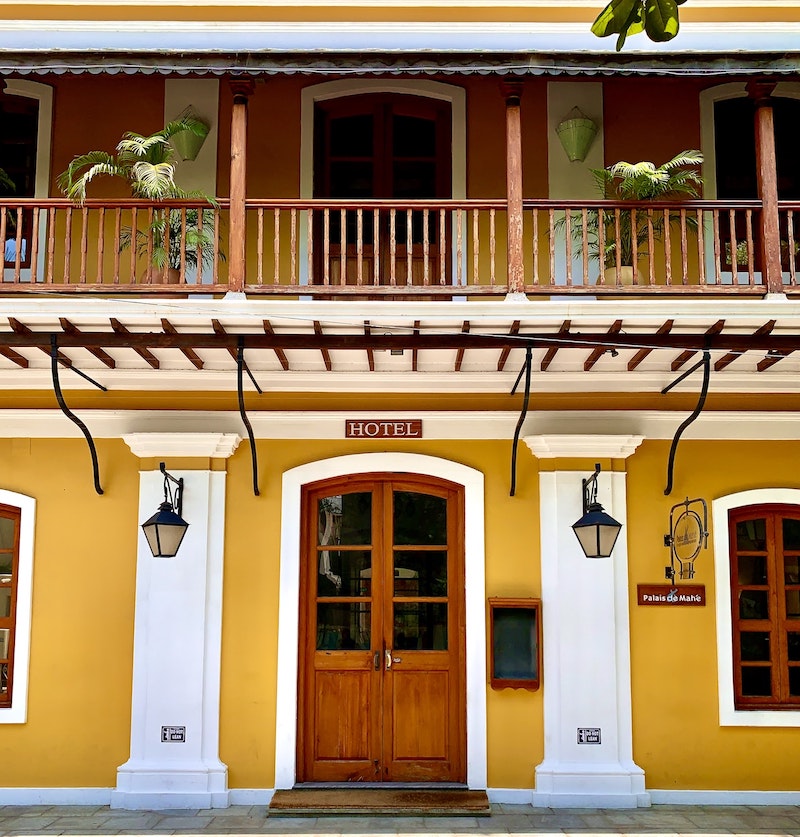 With the passage of time, some of the French houses have been converted into heritage hotels, restaurants, cafes, and art galleries. One such café in White Town which is housed in an old French colonial building is Café Des Arts. The café exudes an old-world appeal with its walls adorned with antique art pieces including an old rickshaw that lends to its charm. We had to wait for quite some time to get a seat at the popular café as tourists queued up to savor a hearty breakfast after a walk at the beach.
Mesmerized by the unique French architectural design grandeur, I roamed around quite aimlessly in the wee hours of Sunday at the White Town awestruck and trying hard to pronounce the names correctly– Suffren Street, La Bourbonnais Street, Goubert Avenue, Romain Rolland Street, in my broken French.
Like the French old colonial buildings and structures, cafes form an integral part of White Town and its French culture with each one having its own unique persona and offering a wide variety of French-inspired dishes to choose from. Touring Pondicherry would be incomplete without trying out the chocolate laced bread at Bread and Chocolate or the Grilled Cottage Cheese at the famous Hope café in the heart of White Town. The quirky cafes do not merely offer you a happy space to relax and rejuvenate over good food, it gives you a glimpse of the past and lets you time travel.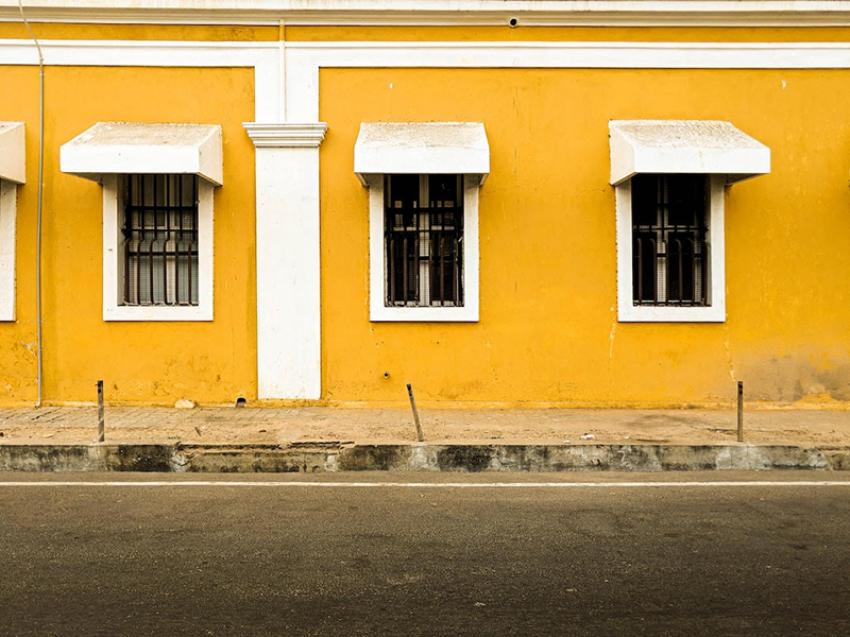 White Town, Pondicherry. Image: Danish Prakash/Unsplash
As we explored the city on a bike, we headed straight to Auroville, or the Universal Town. Based on the concept of universal peace and harmony, Auroville is situated 15kms from the city of Pondicherry and offers a unique space away from the hustle and bustle of everyday life. It also has a beautiful beach known as the Auro beach, which is 10 km from the Ashram. For those looking for a stay that is peaceful and meditative, Auroville is the right choice. Designed by famous architect Roger Anger, Auroville was started by The Mother, a spiritual guru, and collaborator of Sri Aurobindo, an Indian nationalist and Indian philosopher. He was the founder of Sri Aurobindo Ashram.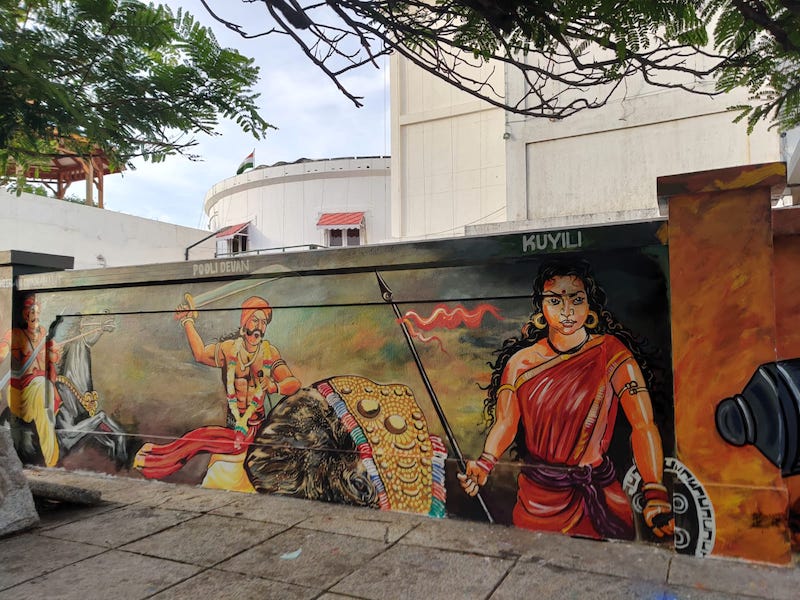 What I liked most about our short trip was witnessing the sunrise at Rock beach. With the waves glistening in the golden hues of the rising sun, it was a sight to behold. Drenched in the mellow hues of the rising sun, with the waves caressing the feet gently, we longed to while away the hours at the beach, away from the worries of the world.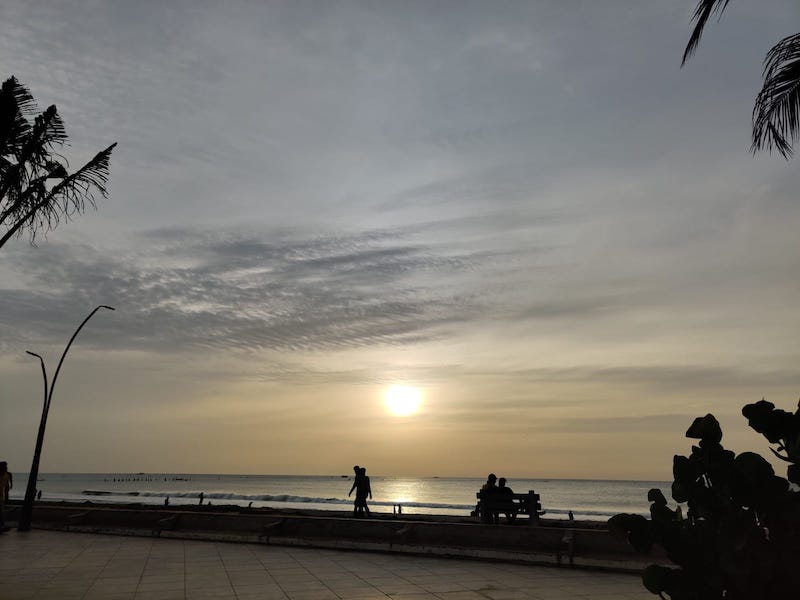 The beach gets its name from the rocks assimilated at the end of the beach. The 1.5 km long coastline starts at the War Memorial and ends at Dupleix Park at Goubert Avenue. It also offers several water sports options such as parasailing, Banana boat ride etc.
Cafe des Arts
After a well-spent weekend lazing around at the beaches and gorging on some delicious food it was time to go home with a bagful of memories. The short and sweet trip to Puducherry gave me a lot this time: some much-needed me-time to reflect and ponder, time to simply stand and stare, and some delicious food to savor, amazing French decor ideas that I am surely going to replicate at home, and most importantly another reason to look forward to this life and my time on earth.
When it will finally be time to go home and meet the Almighty, I'm sure to remember this one trip with a lot of fondness and say "Oh, I had a beautiful stay on earth"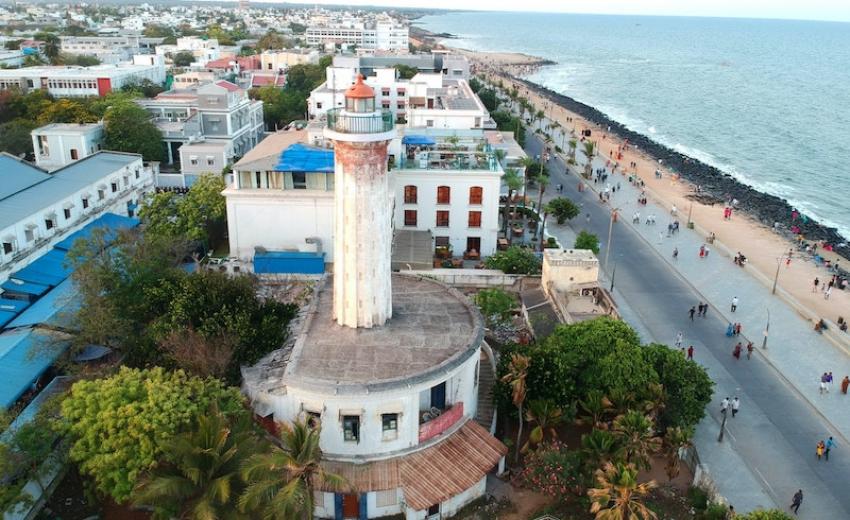 White Town in Pondicherry. Image: Nullvoid/Unsplash
FACT SHEET
Location: Puducherry, formerly known as Pondicherry, is a Union Territory (UT) of India. Puducherry lies in the southern part of the Indian Peninsula. The areas of Puducherry and Karaikal are bound by the state of Tamil Nadu, while Yanam and Mayyazhi (Mahe) are enclosed by the states of Andhra Pradesh and Kerala respectively. All four districts of Puducherry are located in the coastal region.
Nearby places to visit: Yercaud, Chidambaram, Vedanthangal, Mamallapuram, Thanjavur, Tharangambadi, Chettinad, Dindigul, Tiruvannamalai, Kanchipuram
Best time to visit: Between October and March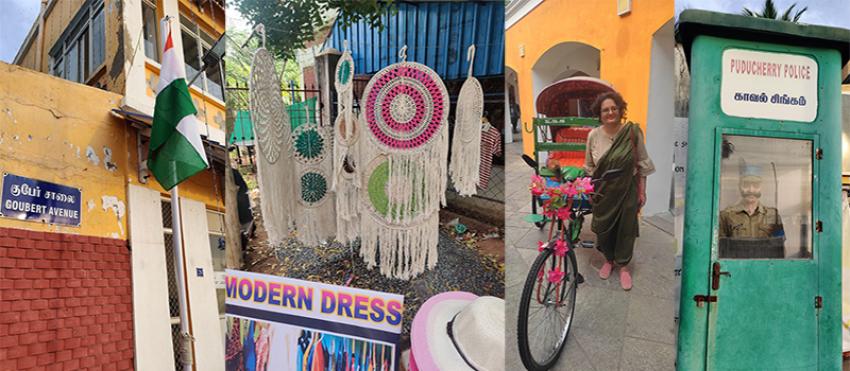 Handmade dream catchers for sale.
How to reach Pondicherry from Bangalore: You can take an overnight bus journey or hop on a train. However, the fastest way to reach is by flight. It takes 1 hour only by flight. The distance from Bangalore to Pondicherry is approximately 323 kms. From Chennai by cab it is less than four hours' distance. Buses are available.
Places to put up at Pondicherry: La Villa, Villa Shanti, La Closerie Bay of Bengal, Le Pondy, Villa Du Ocean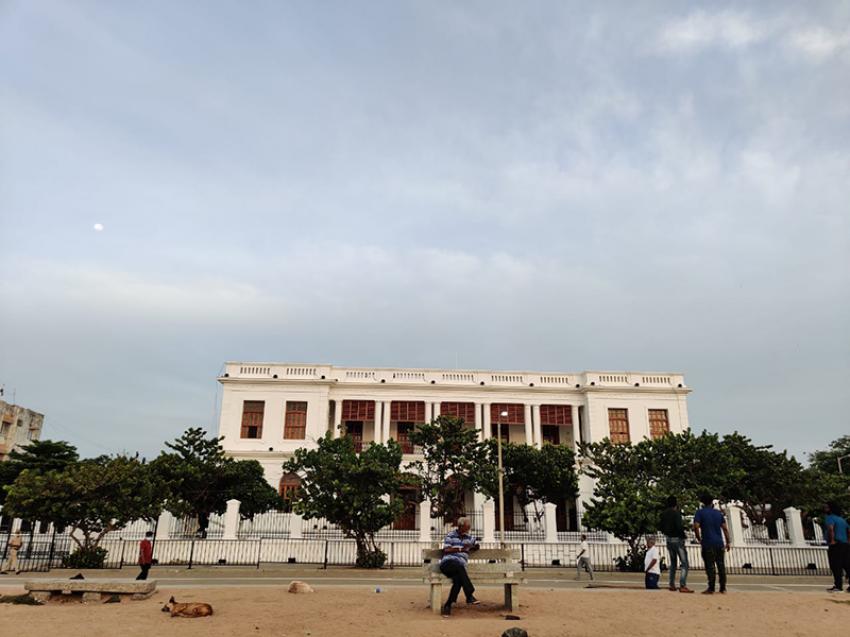 A building representing the French architecture near Rock Beach
Some must-visit cafes in Pondicherry: Coromandel Cafe, Cafe des Arts, The Hidden garden Cafe, Cafe Le Pondichéry, Rendezvous Cafe Restaurant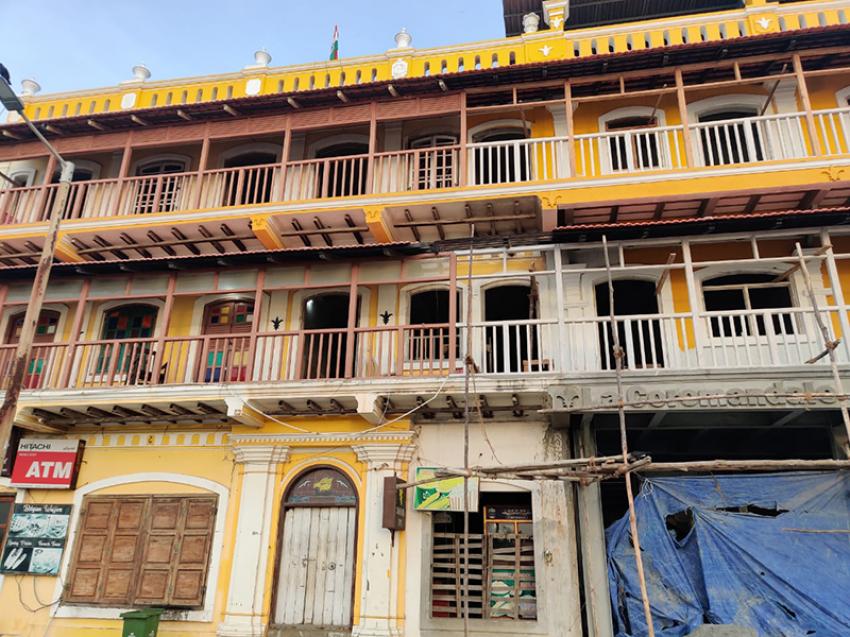 A cafe under renovation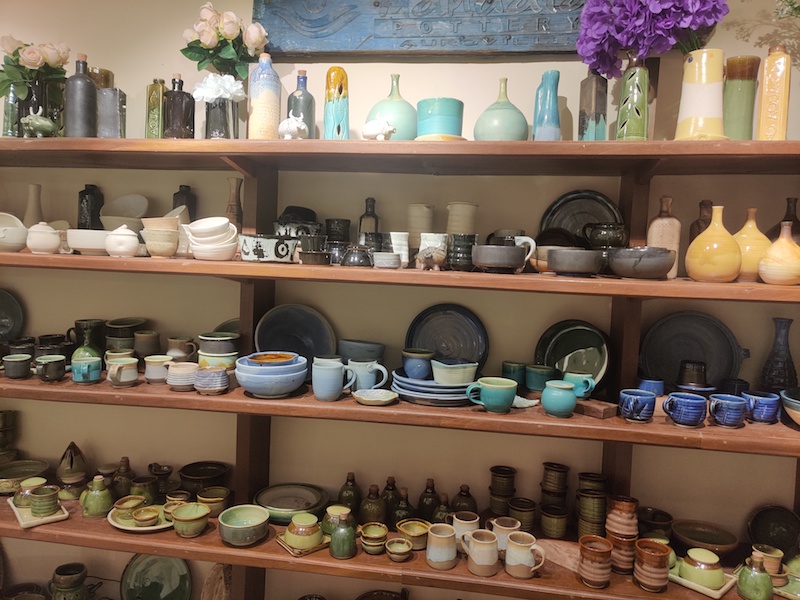 Where to shop:
· Casablanca is located at Mission Street, Pondicherry: It is a one-stop destination for fashion clothing, home décor items, etc. It also has a café inside. Though priced a bit on the higher side, it is worth a visit
· SUND'art - Tailor – Handicraft: Famous for handmade items, accessories, and jewelry. It remains closed on Sunday
· Anokhi: Famous for comfortable Indo-Western wear. Though priced a bit on the higher side. Located in White Town, French Quarter, Puducherry
· Janaki: A high-end boutique with a fabulous collection of apparel and home accents. It also has products from Auroville and nice pottery items.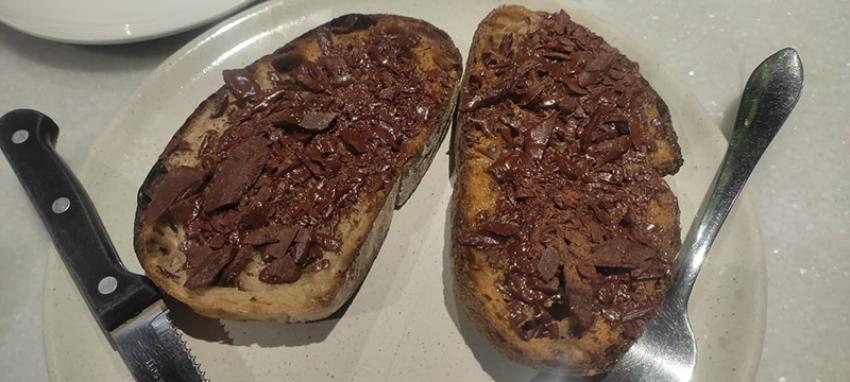 Bread and chocolate at Bread and Chocolate cafe
Places to Eat: If you want to taste authentic seafood at a reasonable price head straight to De Bluefin, a seafood restaurant near White Town.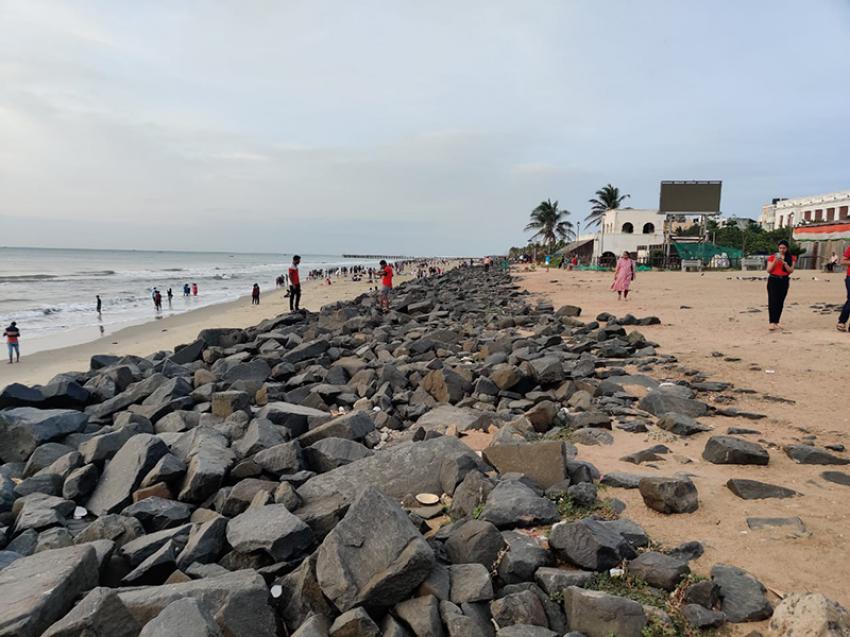 The Rock Beach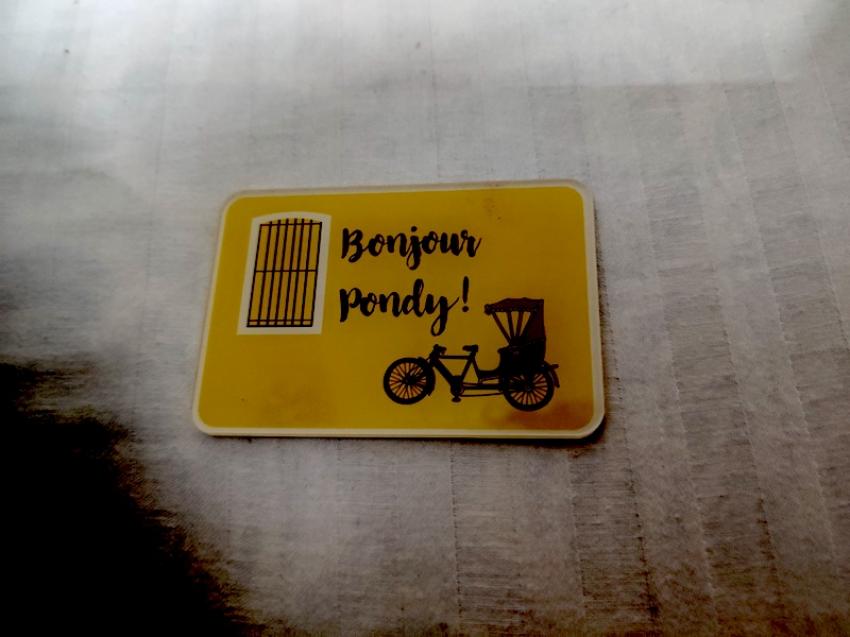 A fridge magnet from Pondicherry
Images: Unsplash and Anupam Roy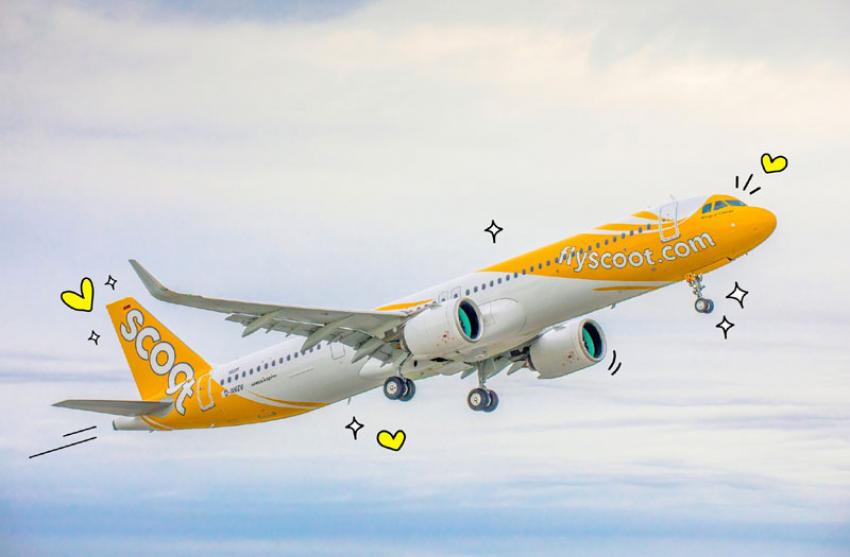 Scoot will steadily increas ...
Singapore/NITN: Scoot, the low-cost subsidiary of Singapore Airlines (SIA), announced that it will steadily resume flights to and from China buoyed by further relaxation of border restrictions imposed during the pandemic.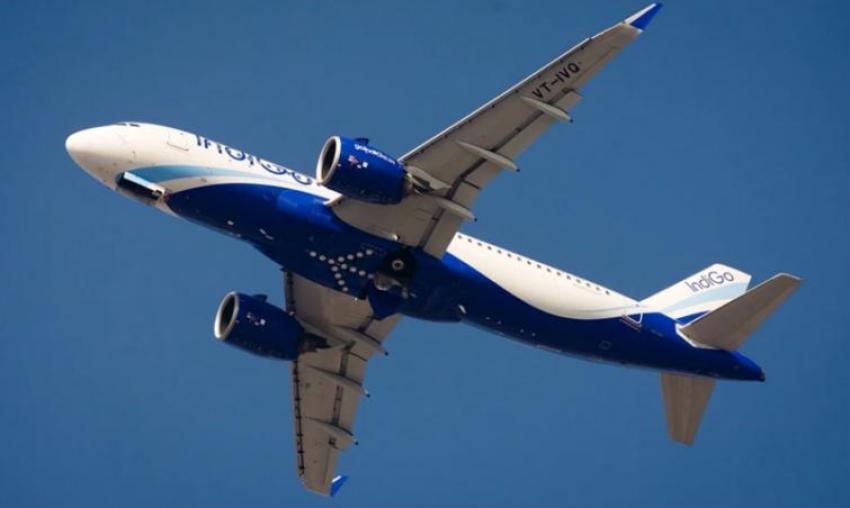 IndiGo introduces exclusive ...
Indian carrier IndiGo has announced exclusive flights between Bengaluru to Kolhapur, and connecting flights via Bengaluru from Coimbatore to Kolhapur, effective Jan 13, 2023.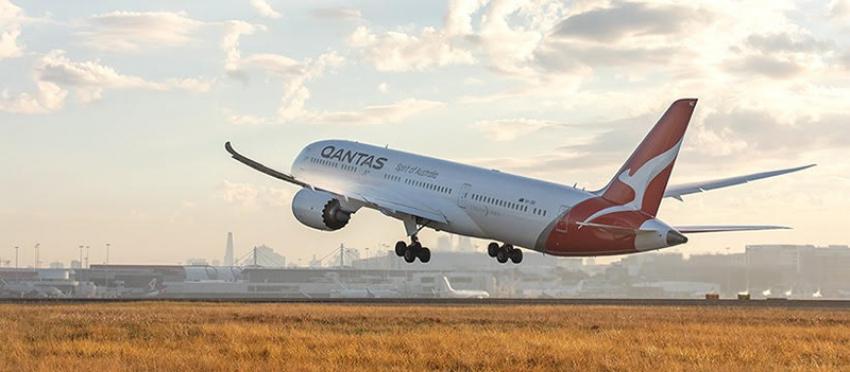 Qantas connects Australia w ...
Qantas, the national airline of Australia, created history on Sep 14 when QF 67 took off from Sydney's Kingsford International Airport to touch Bengaluru, the southern Indian city famously known as 'The Silicon Valley of The East', completing the non-stop flight in less than twelve hours.