How to Spend A Day in Singapore's fun-loaded Sentosa Island
By Sujoy Dhar | @notintownlive | 20 Sep 2022, 02:30 am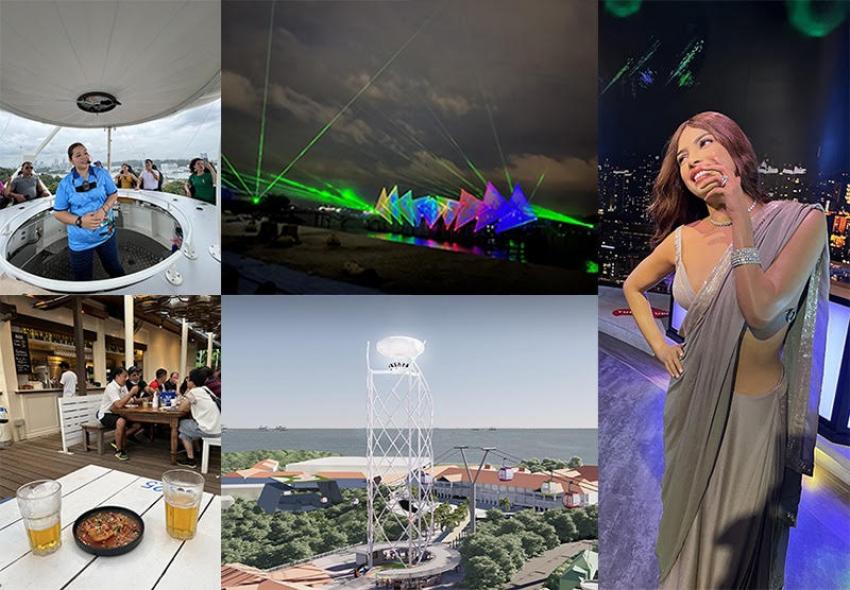 Sentosa
It was an early August night and I was on board the cable car on my way back from Sentosa Island to Singapore's HarbourFront station.
Though it was a cloudy day, the night ride by cable (well, I do have some fear of heights) was thrilling, somewhat mesmerising as well with the gondolas gliding past you seamlessly like a conveyor belt carrying a cavalry of fireflies.
From the dizzying heights, you catch a sweeping magnificent night view of Singapore.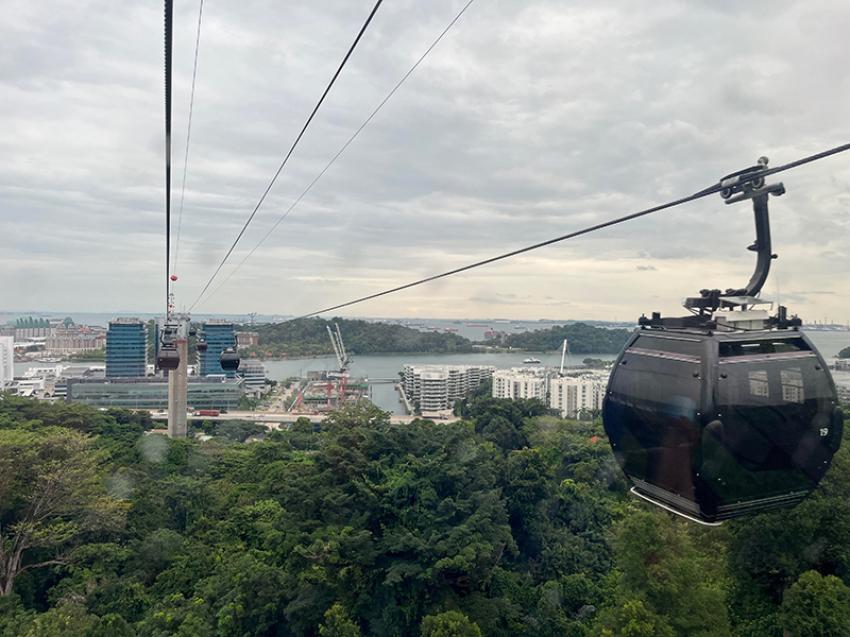 My mind was flashing back to the past few hours of day time when we signed up for a day in Sentosa. But before I list my activities of the day, here is a little introduction to Sentosa.
Sentosa is Singapore's showpiece island resort getaway and leisure destination, located within 15 minutes from the central business and shopping districts.
The island resort is managed by Sentosa Development Corporation, which also owns Mount Faber Leisure Group which runs Singapore's only cable car service.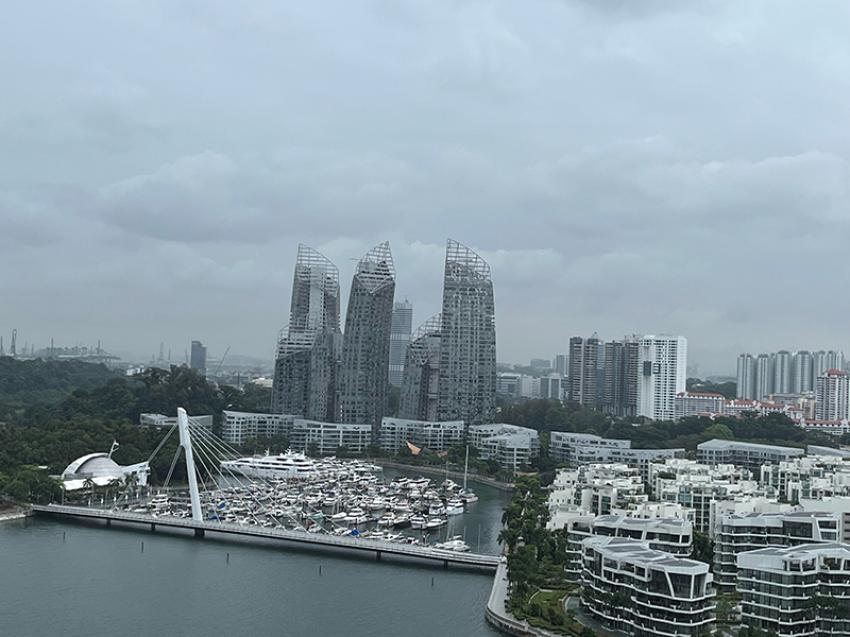 The 500-hectare island resort is home to an exciting array of themed attractions, spa retreats, lush rainforests, golden beaches, resort accommodations, golf courses, a deep-water yachting marina and luxurious residences. Sentosa is thus a vibrant island resort for business and leisure. Southeast Asia's first Universal Studios theme park is also here.

But if you are on a short visit to Singapore and yet want to spend a day in Sentosa, here is what you can experience in almost half a day.
Start your Sentosa experience on a high by riding the Singapore Cable Car Sky Network from Faber Peak Singapore or HarbourFront stations into the island. With six stops to choose from, this is the perfect way to explore Sentosa's multiple attractions! A round trip Skypass is $28 (SGD)
Begin On A High With SkyHelix Sentosa
Are you ready to sign up for a fancy flight on the highest open-air panoramic ride in Singapore? Well, experience SkyHelix Sentosa!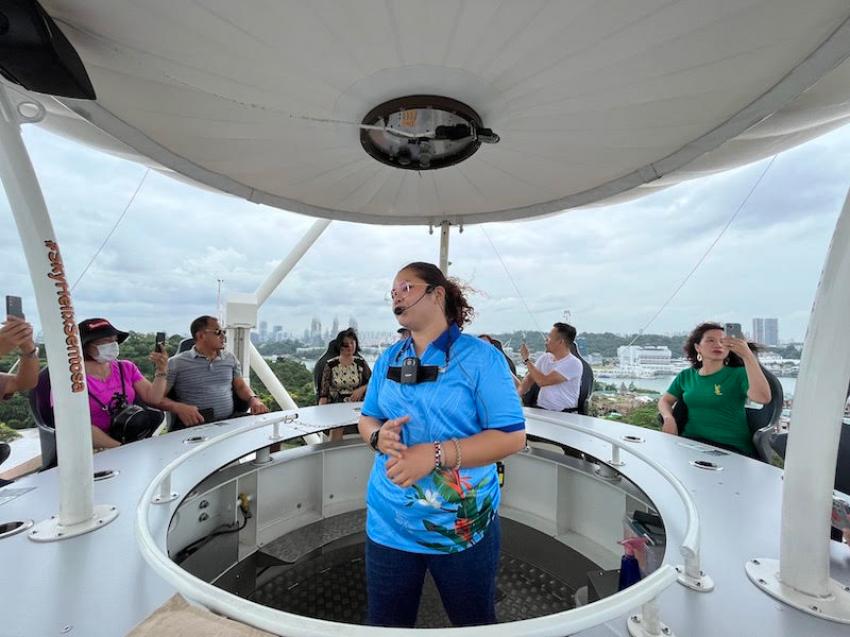 This can also be your first experience after you reach the island by a cable car ride alighting at Sentosa Station. SkyHelix Sentosa is just in front of Sentosa Station like its extension.
Here you sit in an open-air gondola that rotates as it rises up to a height of 79 metres above sea level. Well, reaching that dizzying height simply let your hair down, dangle your feet in the air and enjoy an eyeful of the scenery around.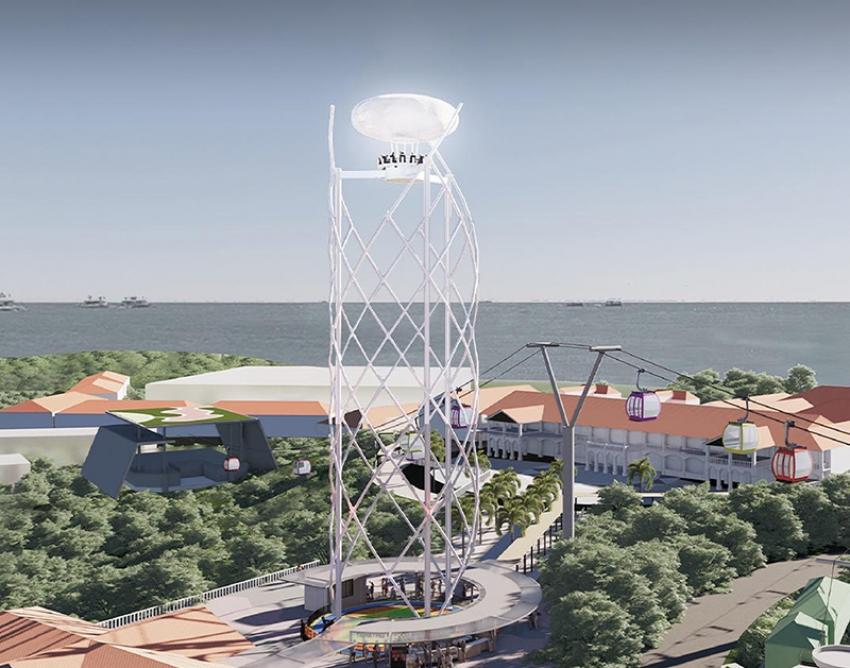 The breathtaking 360° view stretches from Sentosa to the Keppel Bay area and the Southern Islands.
SkyHelix Sentosa got its name from its vertical helix-like structure! During the night, it is illuminated offering a different kind of experience.
You can make an advance booking of ride slots through their online store and partners.
So here are the bullet points of SkyHelix Sentosa
• 35 metres above ground
• One of the highest vantage points on Sentosa
• Open-air scenic ride that ascends in a gentle spiral motion
• Family-Friendly
• All tickets come with a choice of one standard non-alcoholic beverage or an exclusive SkyHelix Sentosa souvenir

Cost: Adult: (SGD) $16.20 or $18
Child (4 – 12 years old): (SGD) $13.50 or $15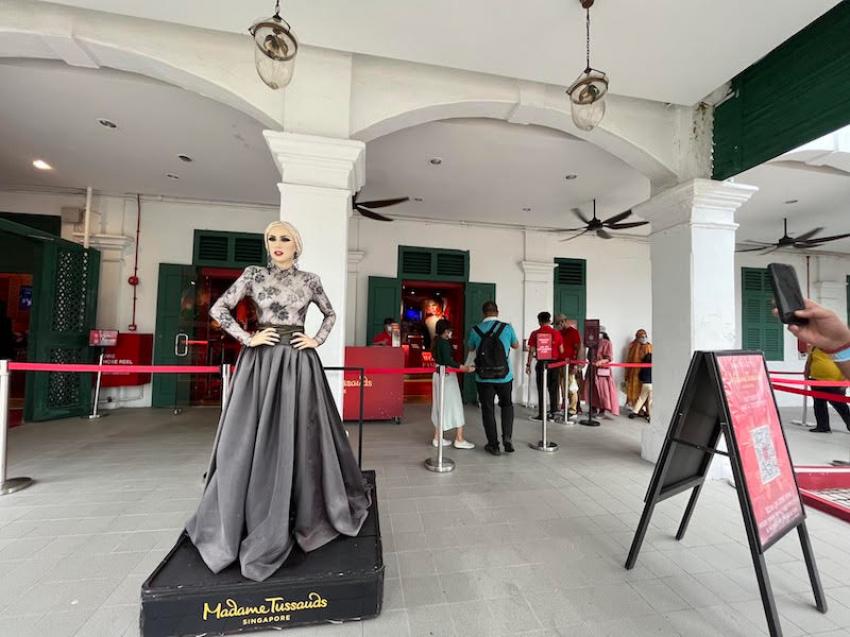 Madame Tussauds Singapore
If you are charged with an adrenaline rush experience of Skyhelix Sentosa, it is time for some razzmatazz and hobnobbing with global celebrities. For Indians this is also your no-holds barred up close and personal moment with Bollywood royalty.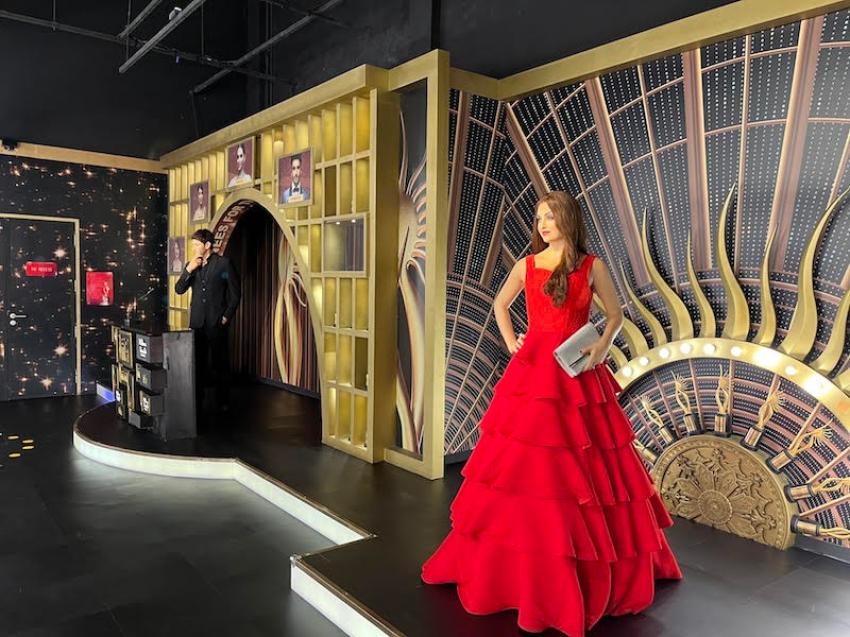 We are talking about Madame Tussauds Singapore.
Capture your best selfie alongside wax figures of famous personalities like Cristiano Ronaldo, Lady Gaga and Shah Rukh Khan at this popular wax statue attraction.
If that's not enough star action, the all-new Marvel Universe 4D Cinema transports you right into the heart of an action movie, while the VR Racing Experience pits you against the best of the best.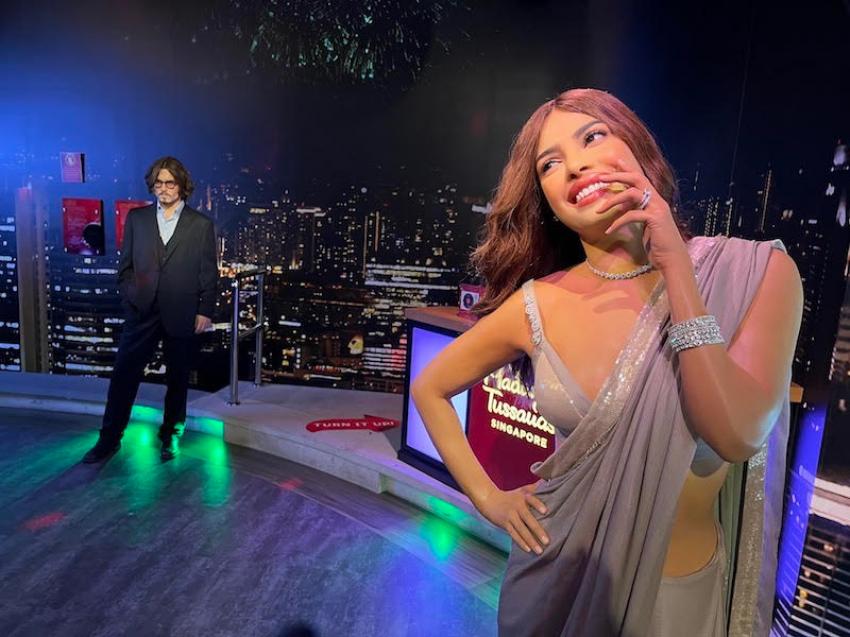 Also don't miss the new Ultimate Film Star Experience where you can audition for a leading role as you act, dance and star alongside superstars of Indian Cinema such as Kajal Aggarwal, Shahid Kapoor, and Karan Johar.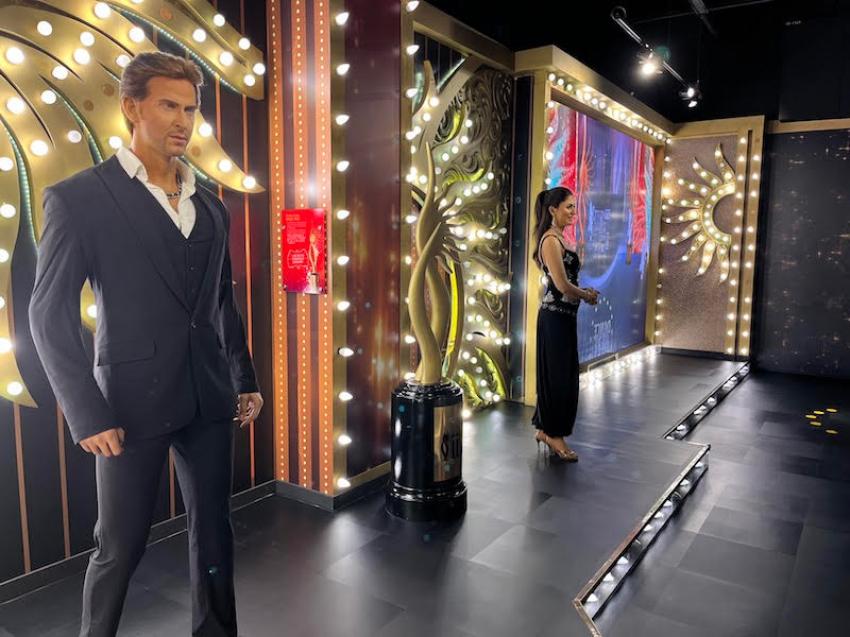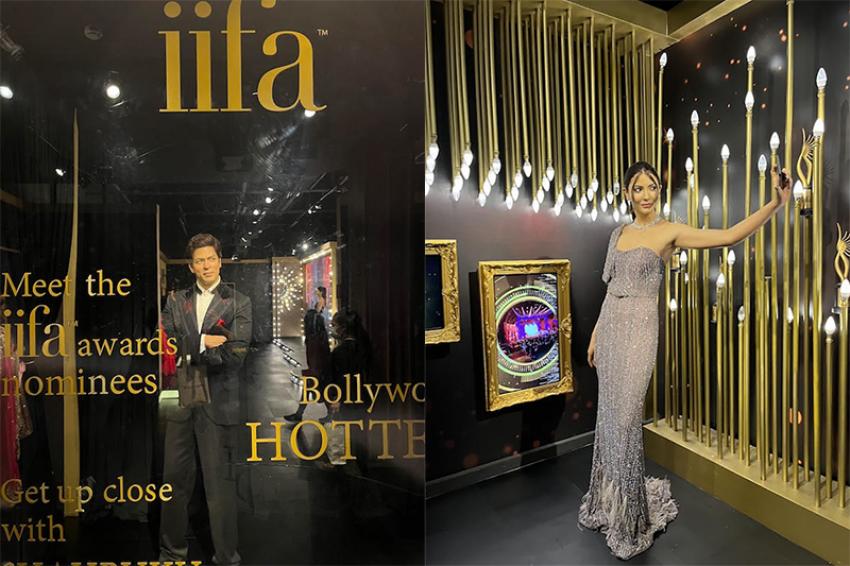 Madame Tussauds makes you a star-struck Bollywood fan again. A brush with Kajol in a shimmering black outfit ends with a sparkling Hrithik Roshan statue as you meet your crushes in the journey. Before the world was overrun by Covid19, the wax museum unveiled statues of Sridevi (Miss India avatar) and Sahid Kapoor too in 2019.
So this museum is loaded with Bollywood with some resembling uncannily to the stars themselves while some not quite making a mark.
Besides Bollywood you also can take selfies with master blaster Sachin Tendulkar who finds a place in a room filled with world sporting legends. A flying Bruce Lee should not be missed.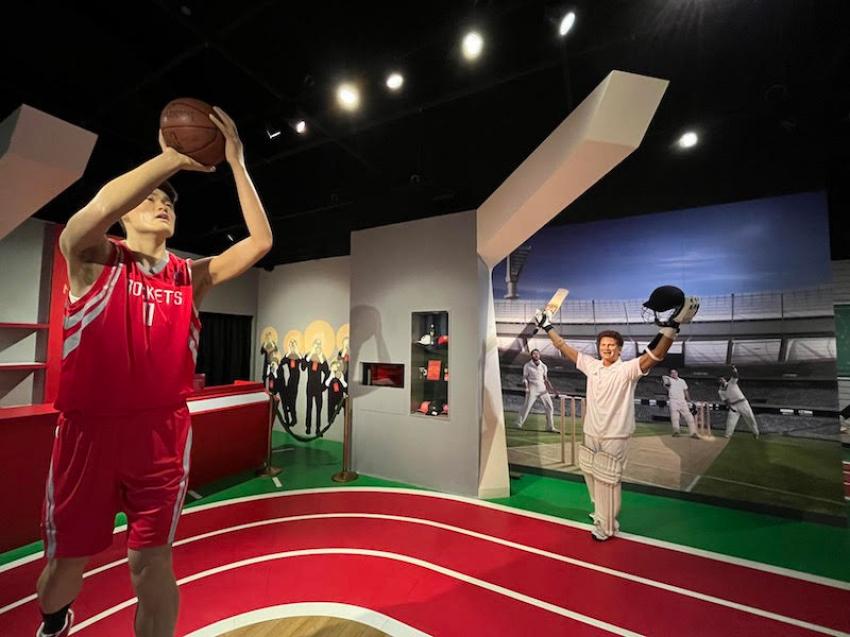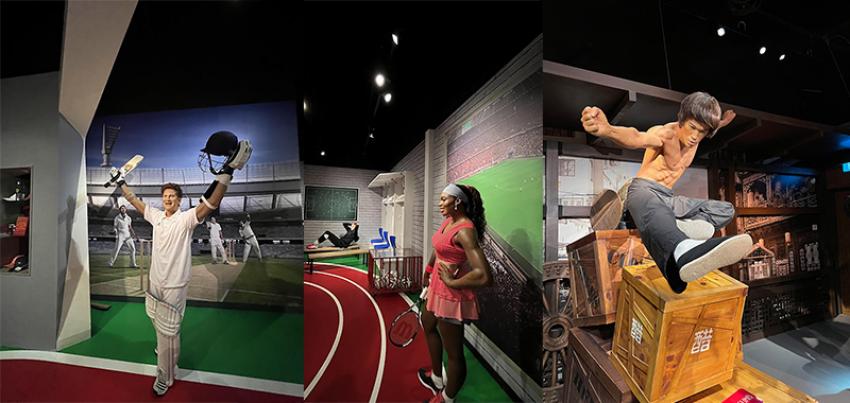 I myself loved the section featuring Singaporean singer-songwriter-filmmaker Richard Lee Peng Boon beside a white grand piano. So I did not miss posing by the piano with a smiling Boon in the same frame.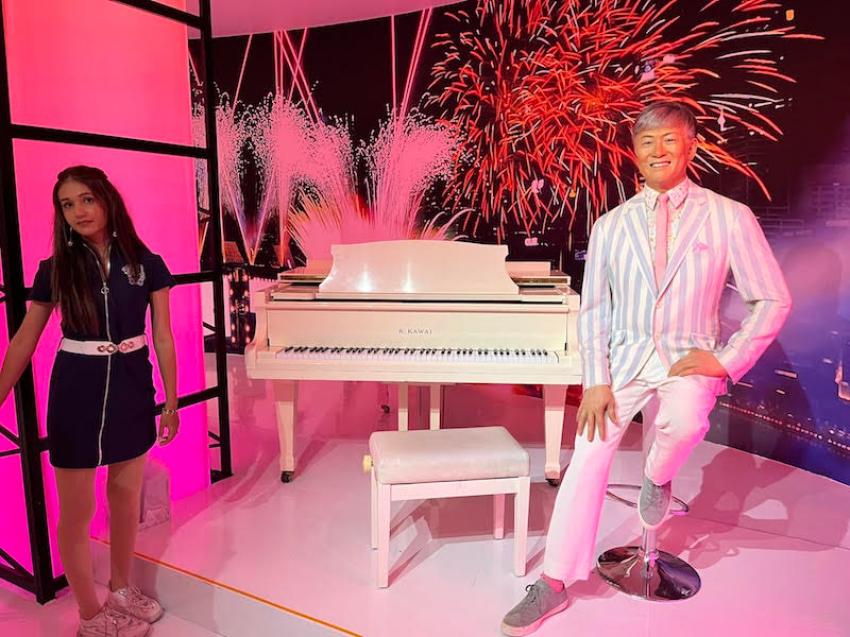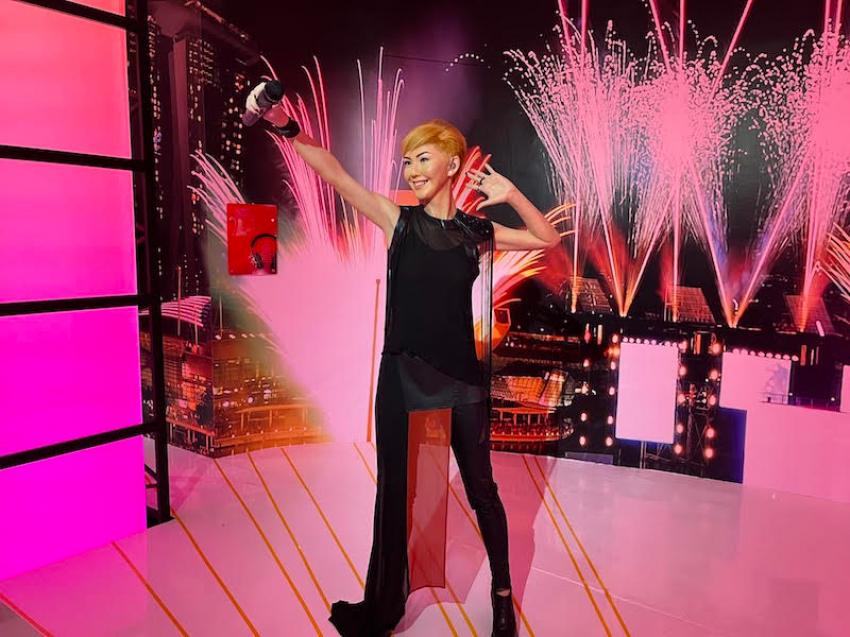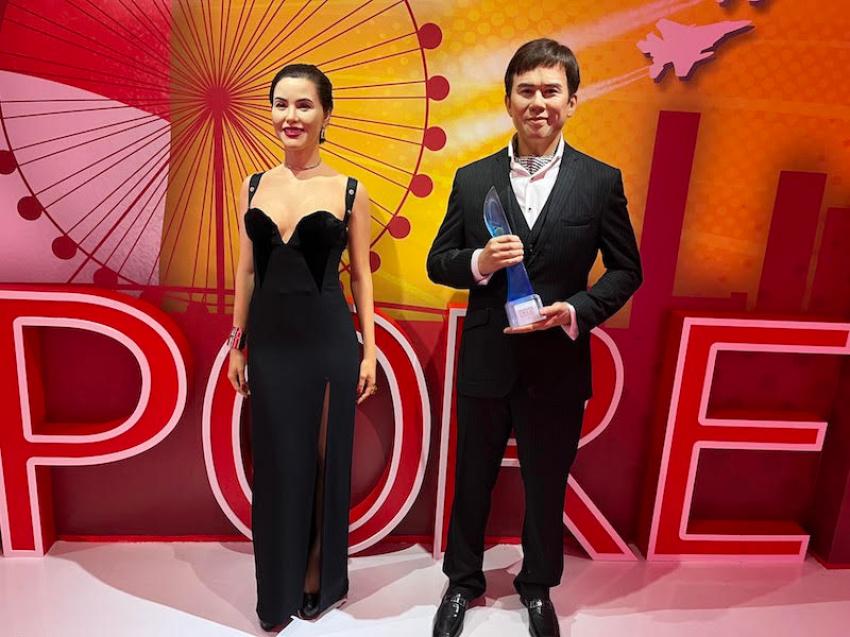 I also loved discovering the chequered story of Singapore, its emergence from a humble fishing village to today's world business centre. I loved walking through the different sets capturing the history of the land through special effects and immersive theming.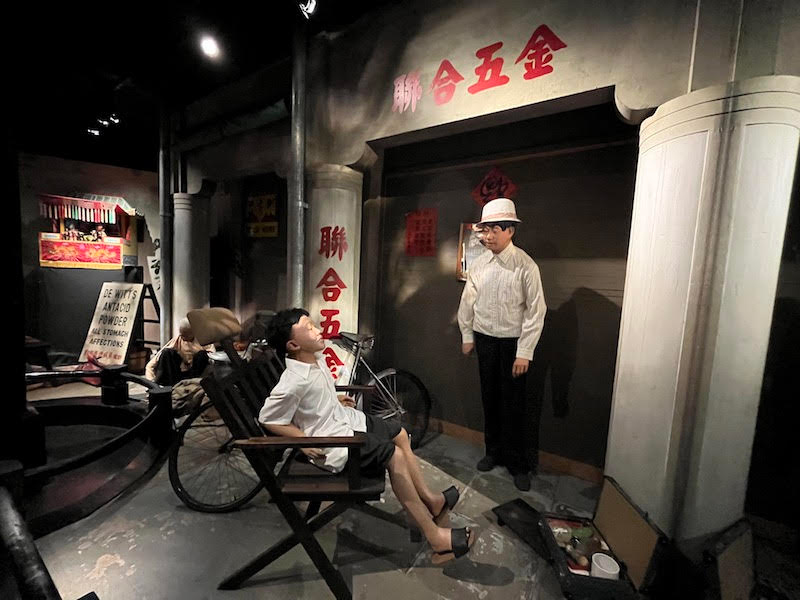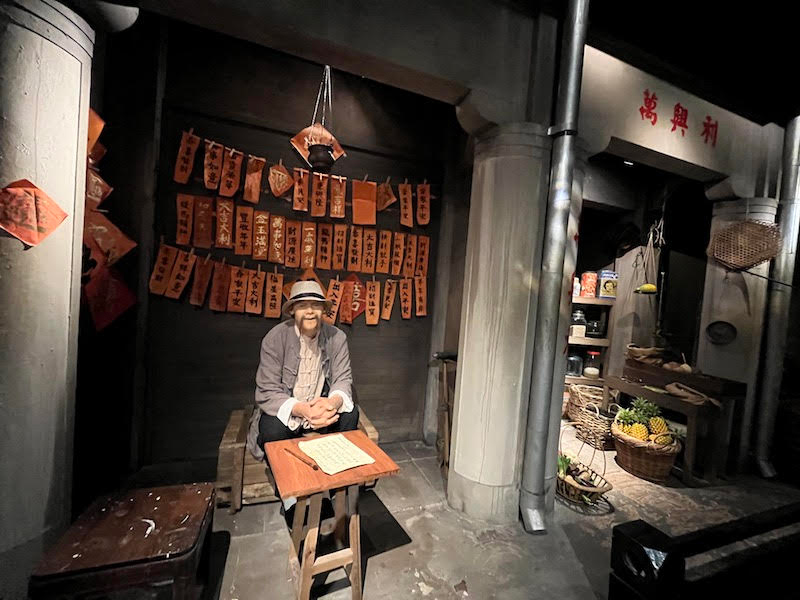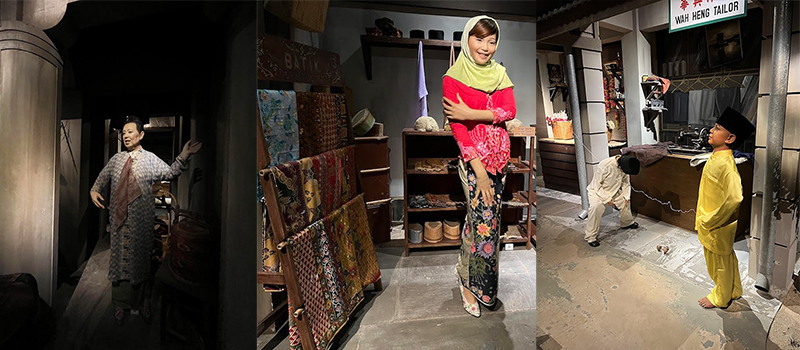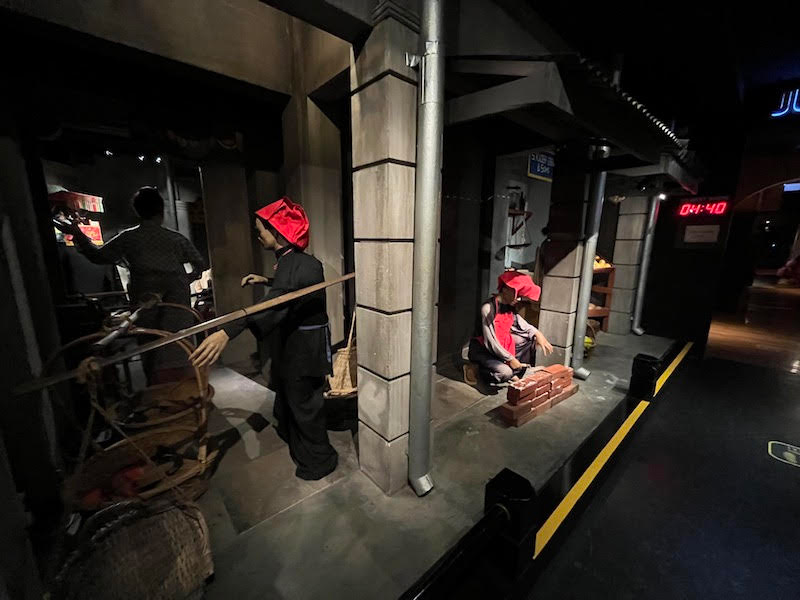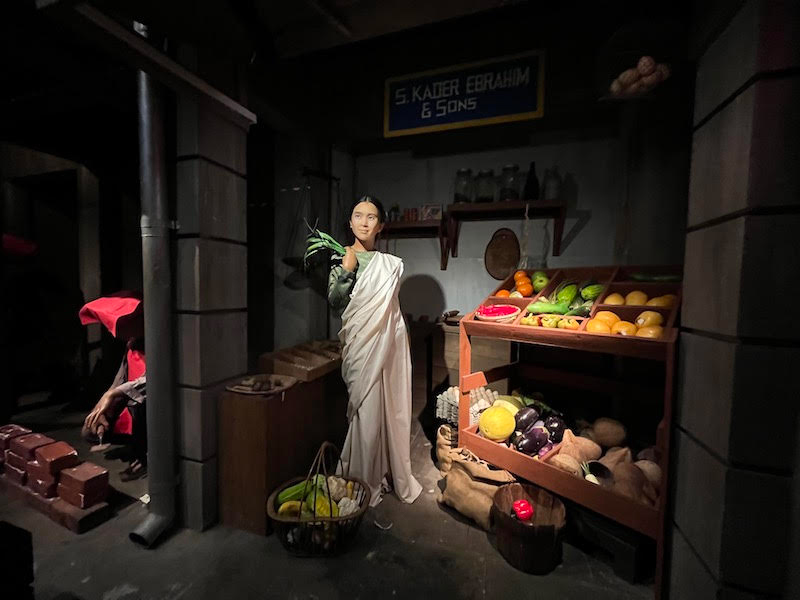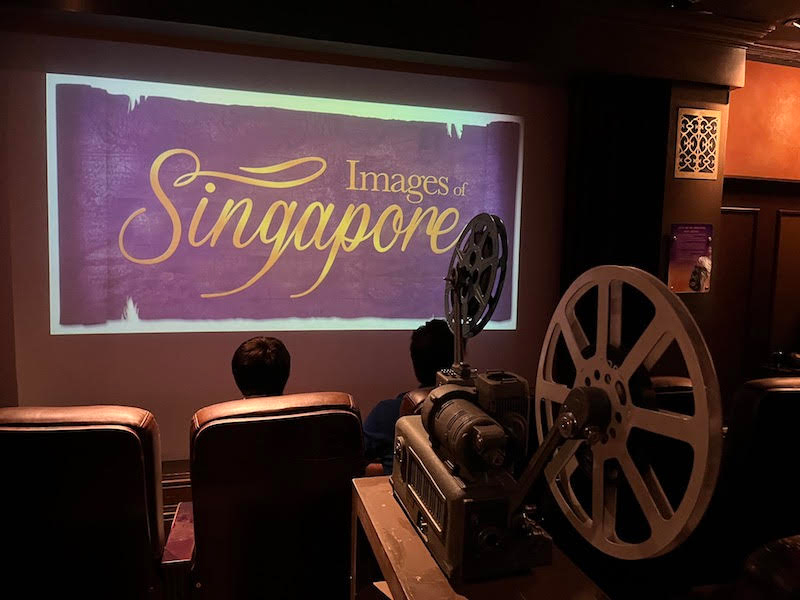 And not to be missed is the only boat ride in Madame Tussauds. You can hop aboard the 'Spirit of Singapore', the first ever Madame Tussauds boat ride, and travel through the fantasy, tropical Singaporean garden.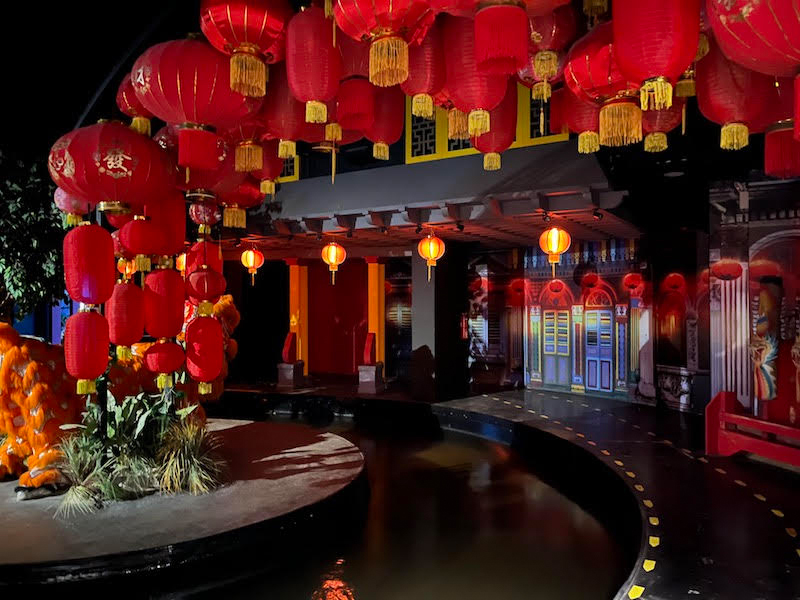 Watch Singapore's native plants come to life, as the scent of lilies, jasmine and giant palms wafts through the air. Listen to the calming bird song as the boat ride comes alive with spectacular colour.
And yes, not the least was my special Breakfast at Tiffany moment with Audrey Hepburn.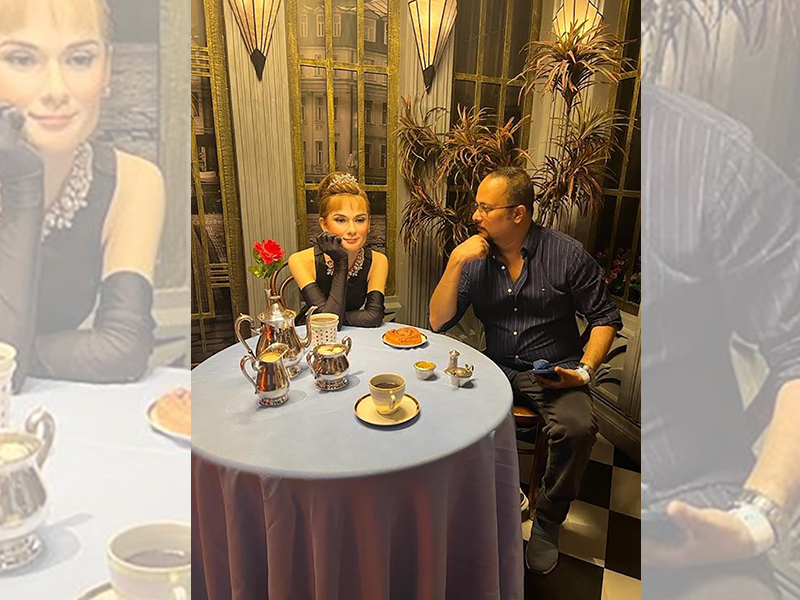 Cost: (SGD) $30.00 per adult.
Your beach dining moment at Coastes
So next you can head for an early dinner at one of the food joints at Siloso Beach. We chose Coastes, the go-to spot by the beach for a relaxed meal and some beer.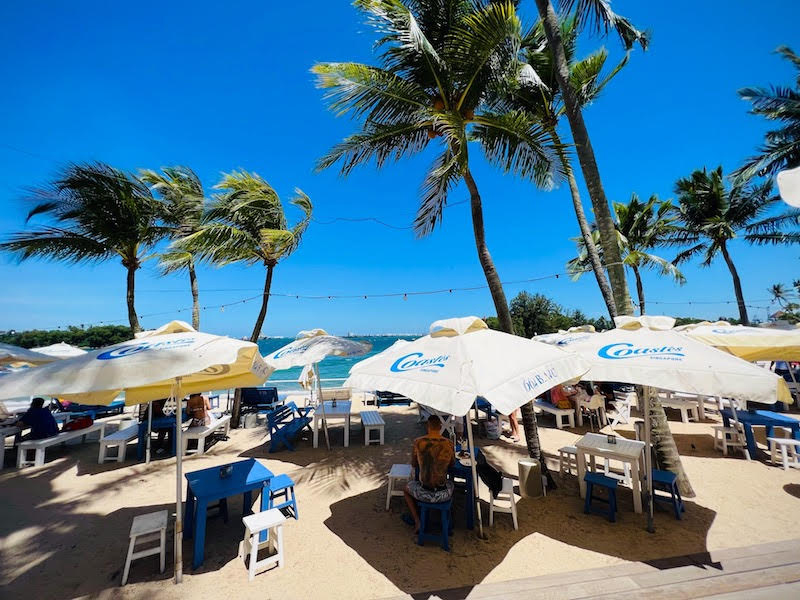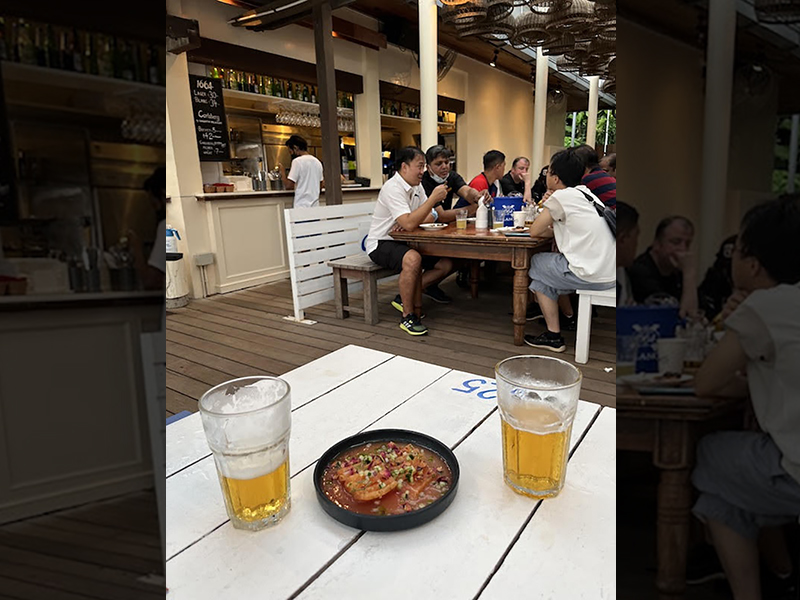 Situated along a golden stretch of the beach, Coastes has a laid-back casual vibe where the sunbeds and deck chairs flow right to the water's edge. So once you are here, just go with the flow choosing either premium beers or house pour spirits along with a good meal. The idea of chilling out at this beach bar is a good idea.
The menu features a wide variety of options like pizzas, pastas, burgers and sandwiches. Coastes also serve Chilli Crab Dip for those who prefer their Asian food. We went for pizza, pasta and some starter I cannot remember now.
You can choose your dining spots here. The options are- On the Deck, On the Sand and Right by the Water's Edge. Well, I chose to be in the comfort of the deck and watch and drink beer till it is sundown and we headed for our next attraction- Wings of Time.
Wrap Up Magically With Wings of Time

The best way to wrap up your Sentosa day is to give yourself a visual treat with one of the most spectacular light water shows about friendship and courage in Singapore. Staged nightly this show is truly a spellbinding concoction of laser, fire and water effects set to a majestic soundtrack. The show ends with a fireworks display that is astounding to say the least.

This award-winning night show, Wings of Time, now revamped with even more pyrotechnics effects! It is immersive and set against the backdrop of an open sea. You are zapped by the special effects as Shahbaz, a prehistoric bird, and his friends travel across beautiful landscapes and journey through the mysteries of time.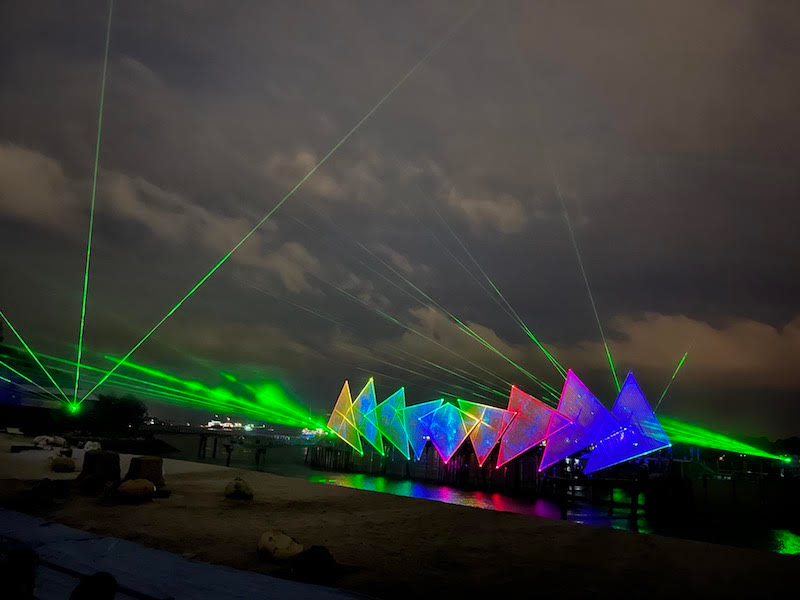 Shahbaz together with his friends, Rachel and Felix, travel across time, featuring artistic interpretations of the Industrial Revolution, the Silk Road era, Mayan Pyramids, Underwater World and African Savanna.
Advance booking of timeslots is available to all open-dated ticket holders who have purchased Wings of Time through online stores and partners. Seats are subjected to availability and are on a first-come, first-served basis.
Cost: (SGD) $16.20 per ticket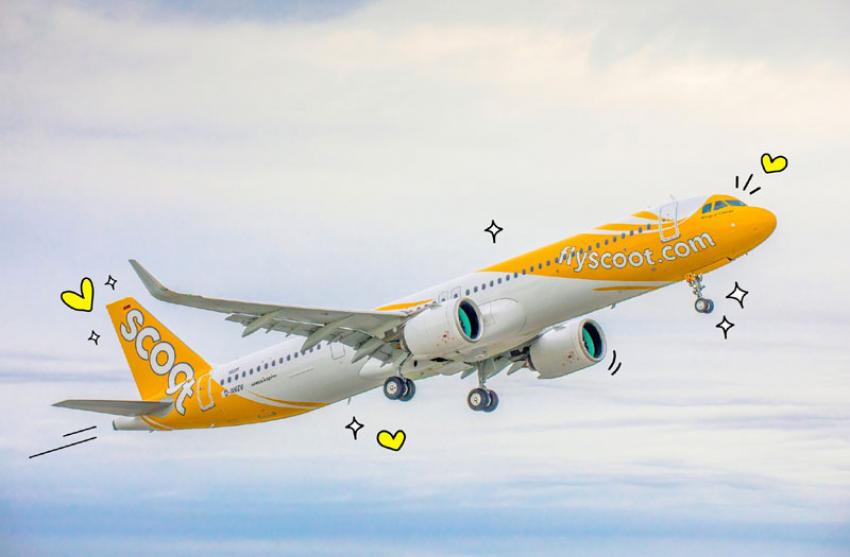 Scoot will steadily increas ...
Singapore/NITN: Scoot, the low-cost subsidiary of Singapore Airlines (SIA), announced that it will steadily resume flights to and from China buoyed by further relaxation of border restrictions imposed during the pandemic.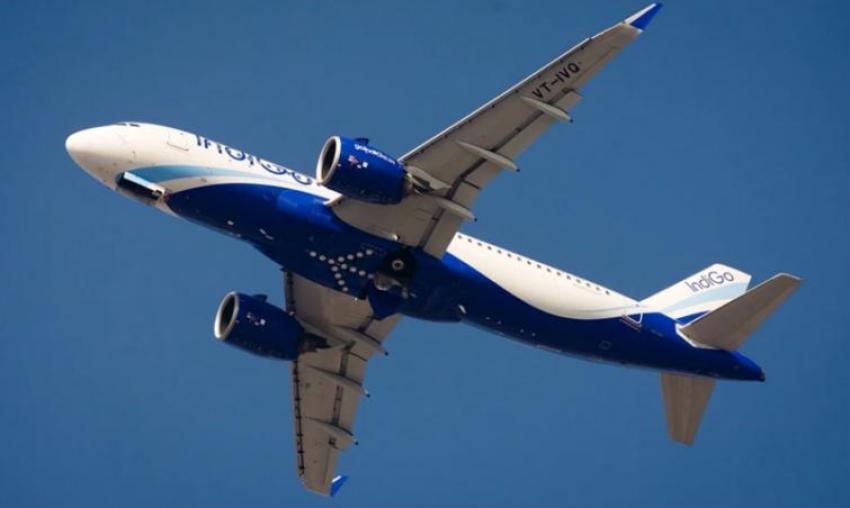 IndiGo introduces exclusive ...
Indian carrier IndiGo has announced exclusive flights between Bengaluru to Kolhapur, and connecting flights via Bengaluru from Coimbatore to Kolhapur, effective Jan 13, 2023.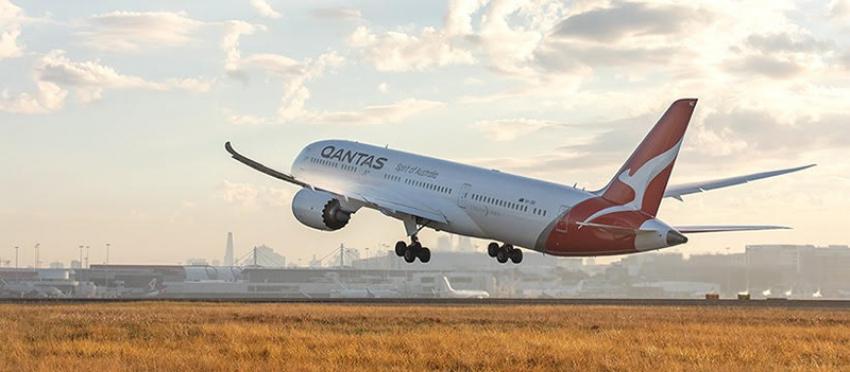 Qantas connects Australia w ...
Qantas, the national airline of Australia, created history on Sep 14 when QF 67 took off from Sydney's Kingsford International Airport to touch Bengaluru, the southern Indian city famously known as 'The Silicon Valley of The East', completing the non-stop flight in less than twelve hours.