Head to these places in Kolkata for Christmas meals
NITN | @notintownlive | 24 Dec 2022, 07:50 am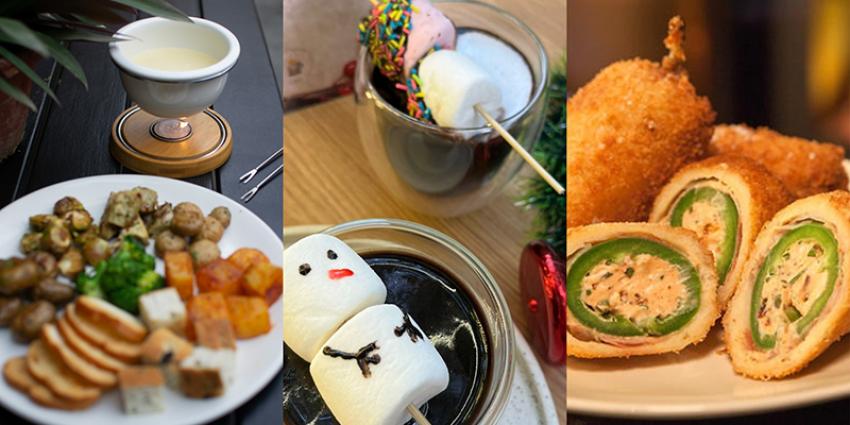 Christmas
Kolkata: As people are celebrating Christmas, the last big occasion of the year, some of the top restaurants and cafes are offering their special menus for their guests.
Check out the list
Monkey Bar, Kolkata
When: Dec 15- Dec 31, 2022
Time: 9 pm onwards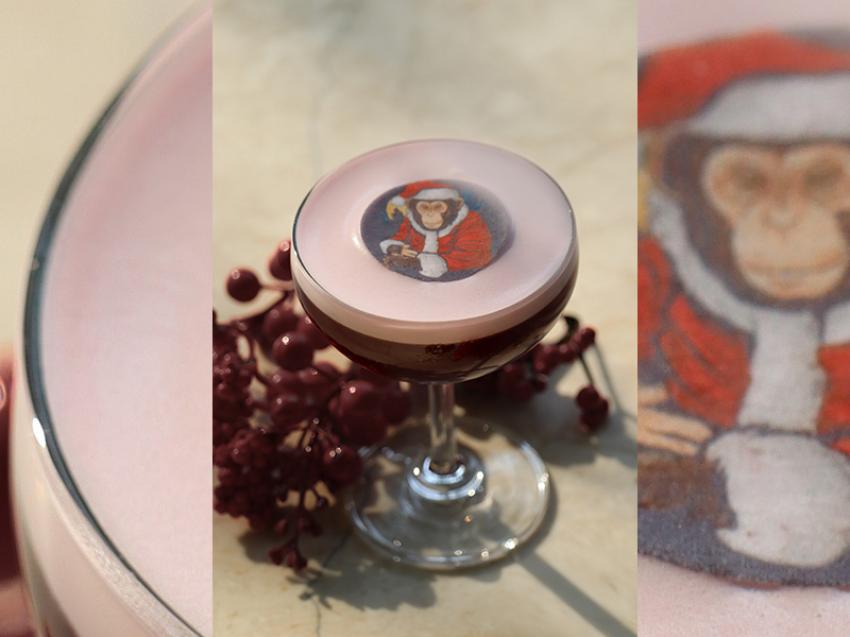 On the menu: Special cocktails Mrs. Claus which is fiery red with bourbon, lime juice, red wine, berry puree, and syrup; Drunken Rudolph which is a concoction of rum, milk and hot chocolate; Tipsy Elf which is a bourbon and cinnamon spiked apple juice; while Jingle Juice is gin, Kahlua, pumpkin syrup and a shot of espresso.
Pair these delicious cocktails with Small plates packed with a variety of regional Indian-inspired dishes, a selection of scrumptious burgers, and crisp thin crust pizzas with delightful toppings and a wide selection of sumptuous mains. Monkey Bar's offering spans across different cuisines with Chilli Cheese (Rolls), Butterfly Veg, Butter and Basil Mushroom, Cheesy Pao Bhaaji, Mobar Ribs, Chicken Chapli, and lots more. Meal for 2: Rs. 1400 ++ (without alcohol) | Rs. 2000 ++ (with alcohol)
Burma Burma, Kolkata
When: Dec 25, 2022
On the menu: The box includes products like, Khowsuey Curry Paste (simply add coconut milk to the paste, and your Khowsuey curry is ready with authentic flavours all the way from Burma); Lotus Stem Chips, (deeply savoury and downright addictive, this snack will leave you asking for more); Burmese Seasoning - Hot and Spicy (It is the secret behind the addictive taste of our lotus stem chips and can spice up your fries, wedges, steamed corn or any item of your choice), Crunchy Nuts Mix, (an assortment of fried garlic chips, beans, toasted peanuts and sesame. A perfect topping for your salads and super fun to munch straight from the bottle too)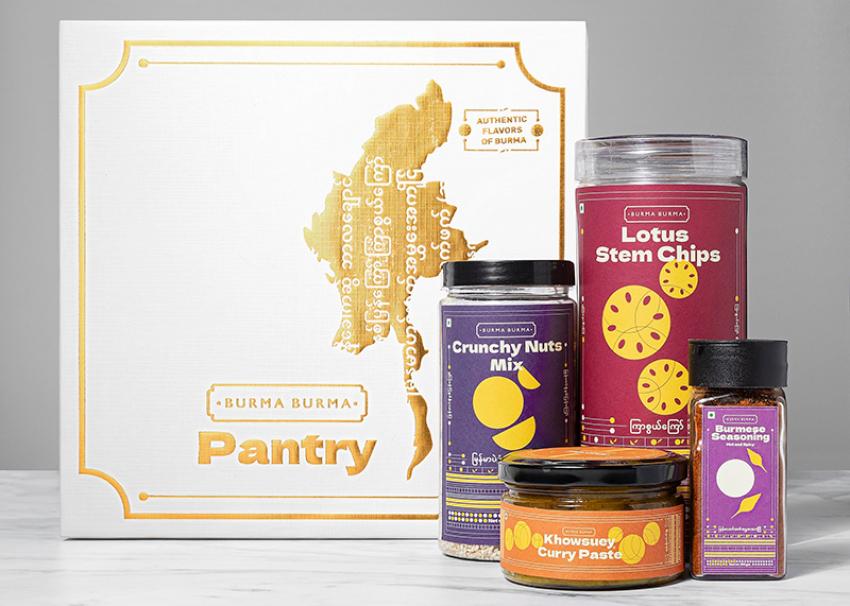 Price of the box: Rs. 1,499 plus taxes
Hard Rock Cafe, Kolkata
When: Dec 24- Dec 25, 2022

Time: 9 pm onwards (Saturday and Sunday)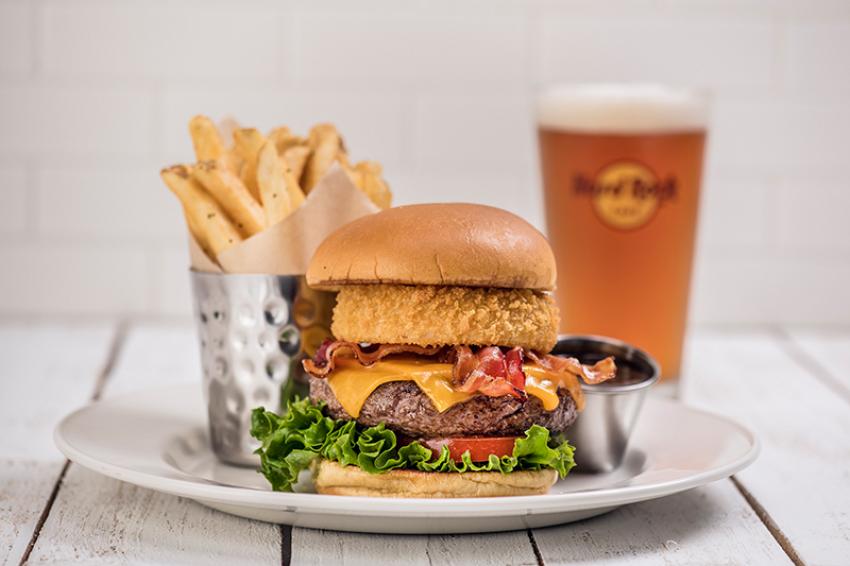 On the menu: Enjoy the Holiday special spread along with delicacies from the new menu such as The Fiesta Platter, Corn Malai Tikki, The Kasundi Bhetki Fish, Spicy Chicken Drumstick, Chicken Enchilada, Herb Grilled Chicken, Butter Malai Kofta Curry, Swiss Mushroom Burger and Chingri Macher Curry, Char-Grilled Quesadilla, Mezze Platter, and many other dishes. Pair the small plates with their specialty cocktails, such as the Blackberry Sparkling Sangria, Passion Fruit Mai Tai, Classic Caribbean Mojito, Hurricane, Rhythm & Rose Mule, Bahama Mama and a lot more.
Meal 2: Rs. 1,800 + tax (without alcohol); Rs. 2,500 + tax (with alcohol)
The Salt House
When: Dec 24
Time: 12pm-2 am
On the menu: Raise the spirit of festivities by indulging in Christmas special delicacies along with live performances by The Riz Quartet and DJ Shez at The Salt House. Eat, drink and be merry with winter specials like 'Classic Fondue' and 'Mulled Wine' amongst others.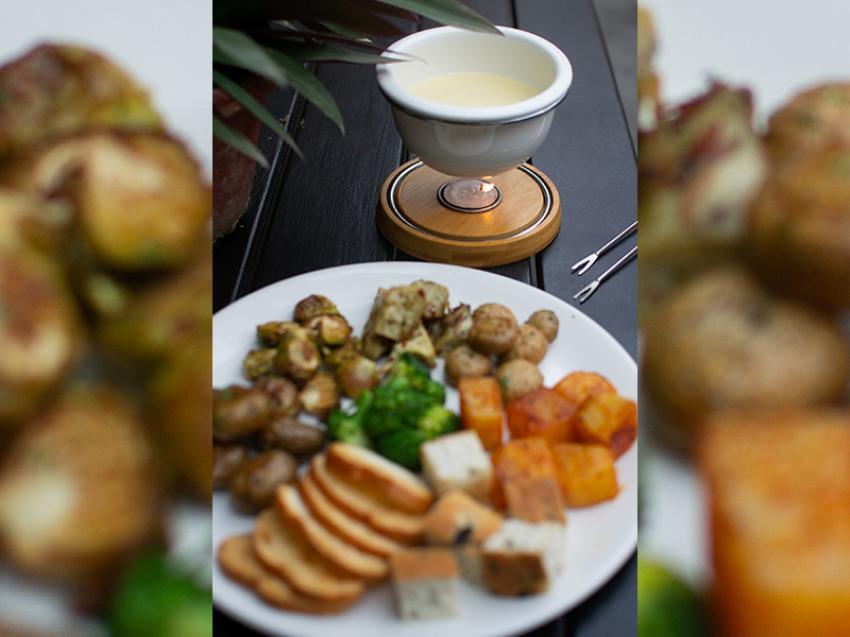 Additional details: Celebrate your Christmas Eve with a live performance by The Riz Quartet from 8 pm-11 pm followed by DJ Shez from 11 pm until 2 am.
Price: Rs 1,500 + taxes without alcohol; Rs 2,500 + tax with alcohol
Charcoal by Wise Owl
When: Dec 24- Dec 25, 2022
Time: 12pm to 10:45pm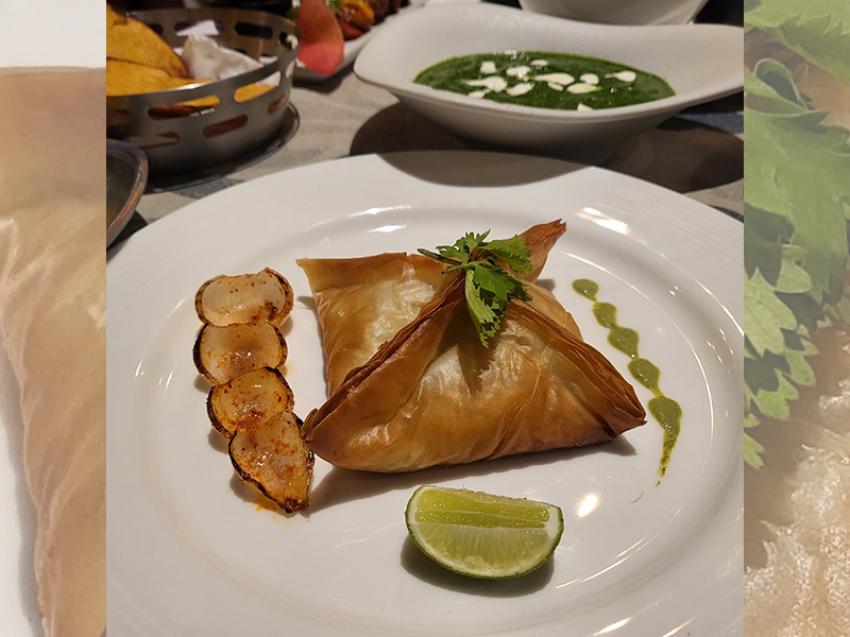 On the menu: Enjoy the Winter special menu specially curated for the season which includes dishes such as Fenugreek and carom seeds fritters (Fresh fenugreek leaves and ajwain mixed with gram flour and deep fried), Murgh kebab in filo pastry (Cubes of chicken kebab with shaslik stuffed in a filo sheets and baked to perfection) along with scrumptious main courses like Slow cooked lamb shanks with winter spices (nalli nihari) (Front leg of lamb braised in its own juice and tempered with selective spices), Scotch murgh goshtaba (Minced chicken stuffed with soft boiled egg and cooked in a gravy). End your meal on a sweetest note with their special desserts, Gajar ka halwa fudge (A classic Indian winter dessert twisted in a western way),Moong dal Mudpie (Caramelized lentil with richness of clarified butter and nuts)
Meal for 2: Rs 1000-1200 + taxes
The Corner Courtyard
When: Starts from Dec 24, 8:00 am-11:45pm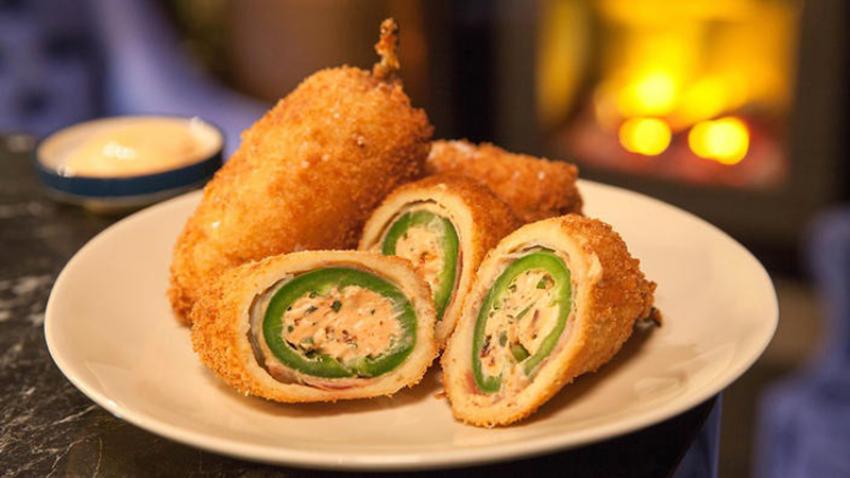 On the menu: Enjoy Christmas special with the most beautiful décor that will give you perfect winter vibes along with delectable food like jalapeno cheese popper, Bruschetta al Pomodoro, season's special flavored pizza, pasta, Bangkok Style Thai Curry, Mee Goreng & delicious Virgin Mojito & Blue Lagoon Mocktail. Desserts include Brownie with Ice cream & Carrot cake.
Price for two: 1100/- plus without alcohol
The Dayroom Cafe
When: Starts from Dec 24th, 10am -10pm
On the menu: At This Modern Meets Vintage Café, you will be greeted with eye-catching murals, caged lights, And A Long Book Shelf. The Special Winter Menu Has Been Designed with an Eye on the Millennial, Relish Some Creamy Cheese Fondue, Mushroom Cappuccino, BBQ Chicken Salad Fresh Vegetables with Spicy Chicken Strip or Try the Burnt Chicken Breast with Veggies. Enjoy Some Winter Special Beverage Like Nutella Hot Chocolate, Condensed Milk Hot Chocolate, The Dayroom Special Hot Chocolate.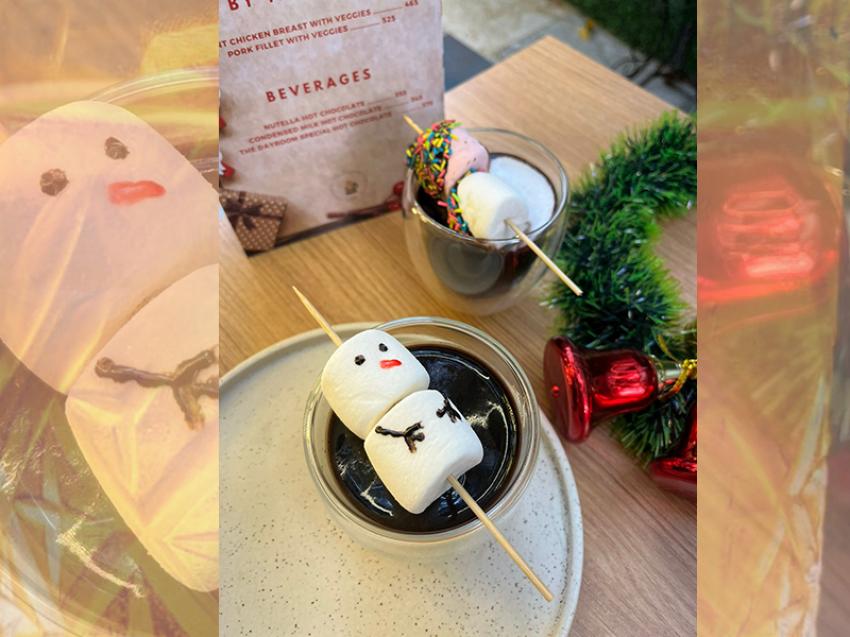 Meal for two: Rs. 1,000 plus without alcohol
Warehouse Café
When: Dec 24 & Dec 25, 12pm-2am (on Christmas Eve & Christmas)
On the menu: The Warehouse Café on the fourth floor of the South City Mall is celebrating the festive fervor with DJ Paddy amazing beats and warehouse special potent and in-season cocktails. Choose from options that range from Mulled Wine, Fashioned maple, Warehouse special Gin Sour, Warehouse Ryder, they're the perfect accompaniments to your warehouse special winter meals starting from turkey & cranberry crostini, mushroom cheese tart, crispy fried salt and pepper calamari, pulled pork tacos with Bbq sauce, to main course like maple glazed roasted turkey, the spinach Bolognese and to end this delicious meal on sweeter note flamed pudding with brandy cream Visit this eatery if you're looking to indulge in comfort food in a vibrant setting!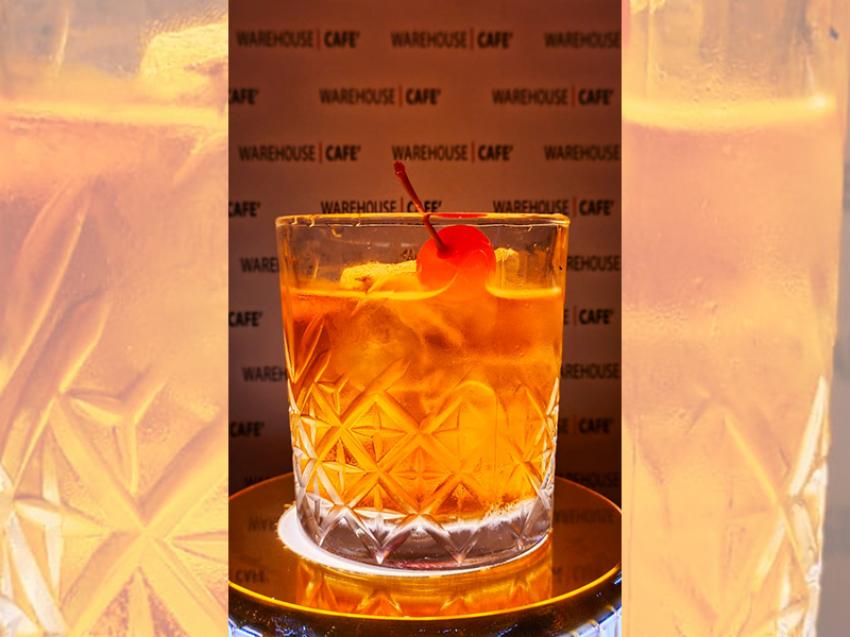 Meal for two: 1200 plus without alcohol 2400 with alcohol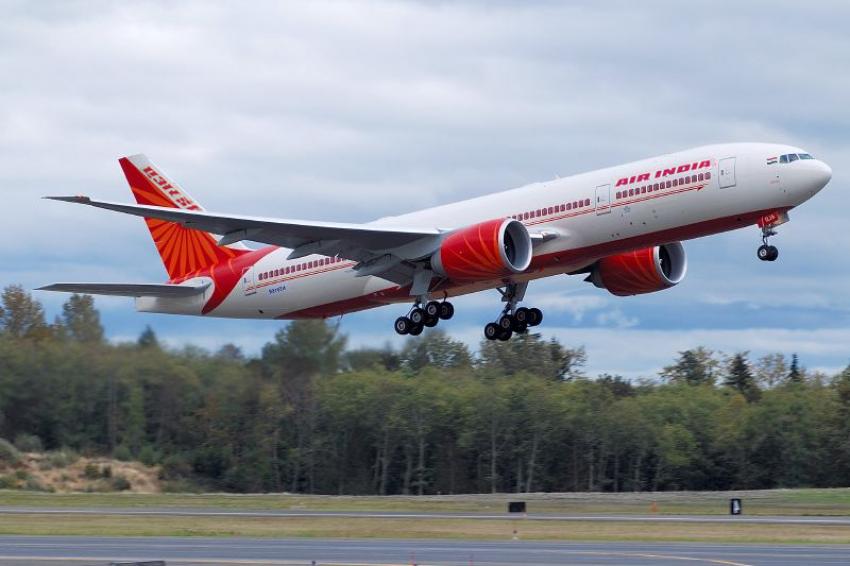 Air India deploys newly ind ...
Gurugram: Air India, a global airline in India, has initiated the deployment of its recently acquired Boeing 777 aircraft to serve all three non-stop routes from Mumbai to the United States.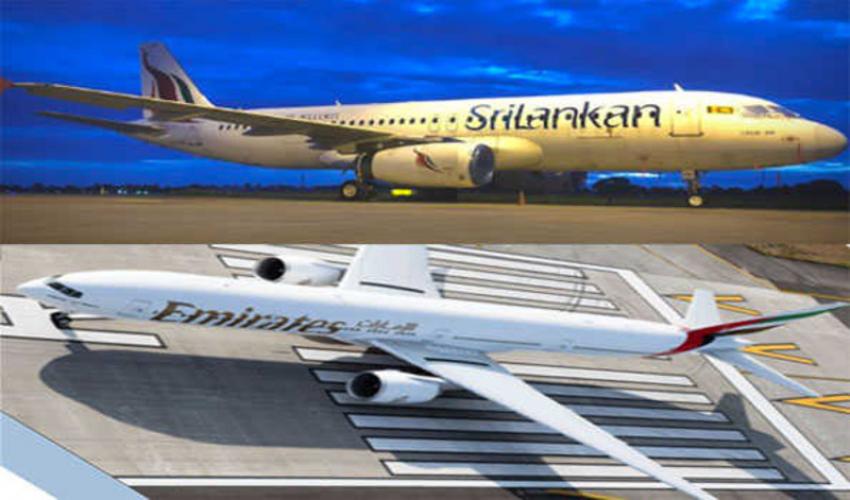 SriLankan Airlines, Emirate ...
Colombo/UNI: SriLankan Airlines and Emirates have entered into a reciprocal interline agreement aimed at bolstering connectivity for travelers.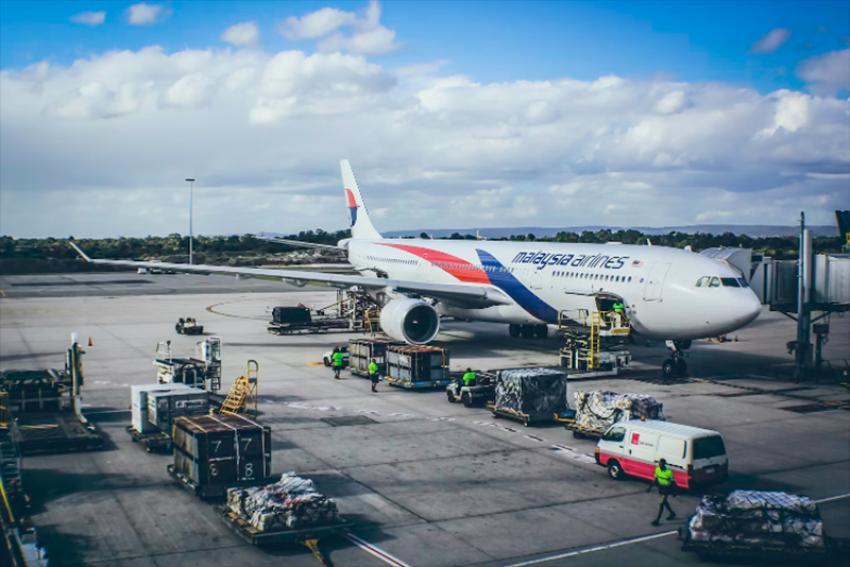 Malaysia Airlines introduce ...
Kuala Lumpur/NITN: Malaysia Airlines is offering introductory fares on their three new services between Kuala Lumpur and the Indian cities of Amritsar, Thiruvananthapuram and Ahmedabad.