Bucket list: 12 boardwalks around the world for a closer look at nature
NITN | @notintownlive | 01 Jul 2023, 02:03 am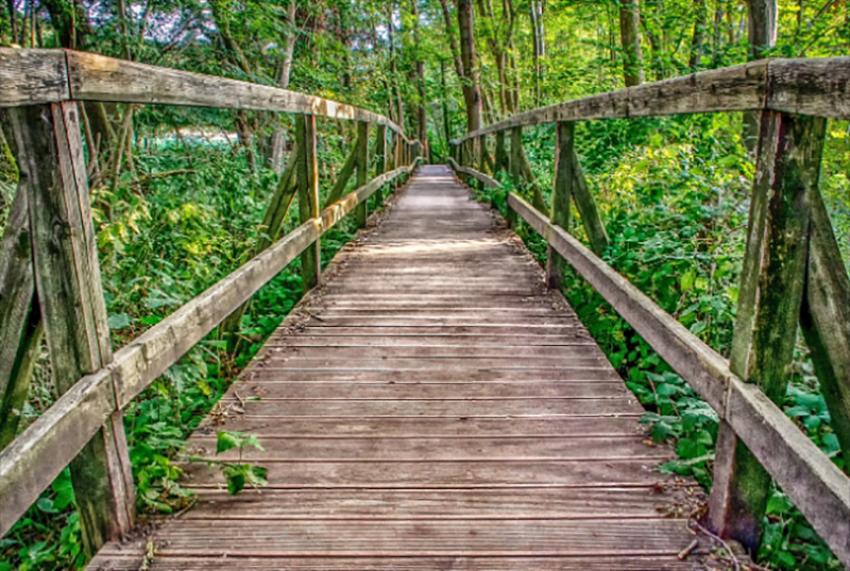 Boardwalk
Photo by analogicus/Pixabay
In urban areas, especially along sea beaches, you may find concrete paths or promenades known as boardwalks; these contain shops, cafes and restaurants, walking and cycling tracks, amusement parks, etc. and are a favourite with residents and tourists. The east coast of the United States is known for its many boardwalks.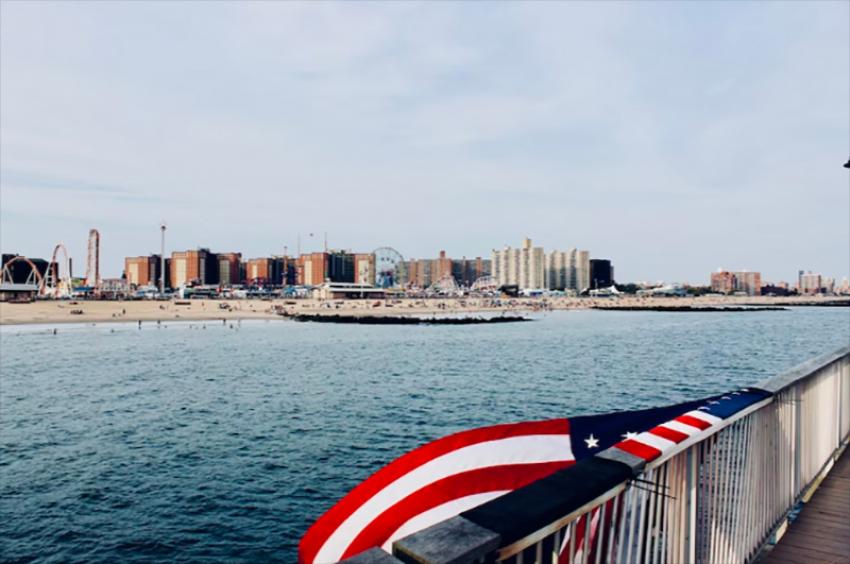 Photo by Matteo Dell'Oro/Unsplash
However, boardwalks traditionally denoted the wooden paths (consisting of boards or planks) which ran along waterfronts. Gradually, boardwalks were found to be useful to build paths through natural landscapes, reserves and parks.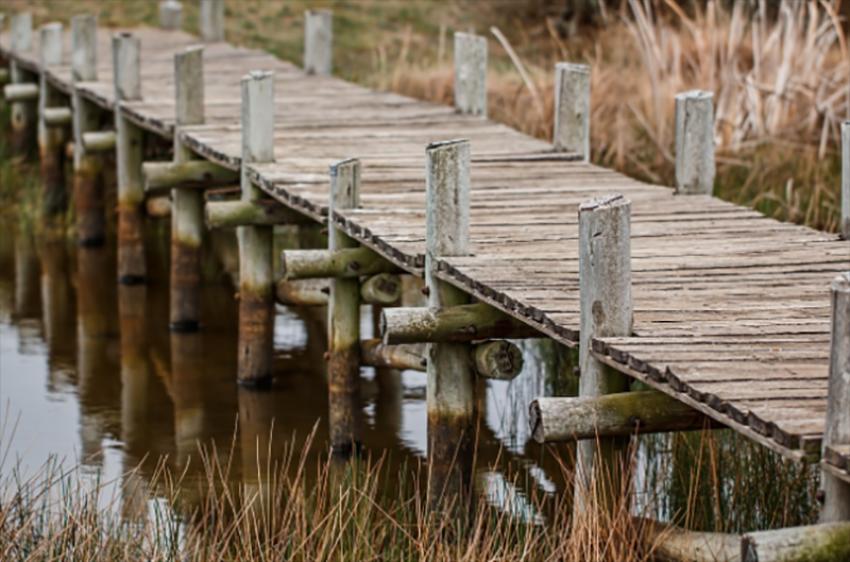 Photo by stevepb/Pixabay
These eco-friendly pathways, sometimes built at a height, allow visitors to enjoy the natural vista without disturbing the ecology. Boardwalks (also called duckboards) are even used over bogs and marshes to create seamless walkways.
Here is a list of 12 interesting boardwalks located in natural settings, which you may add to your itinerary.
Devil's Millhopper Geological Park, Florida, US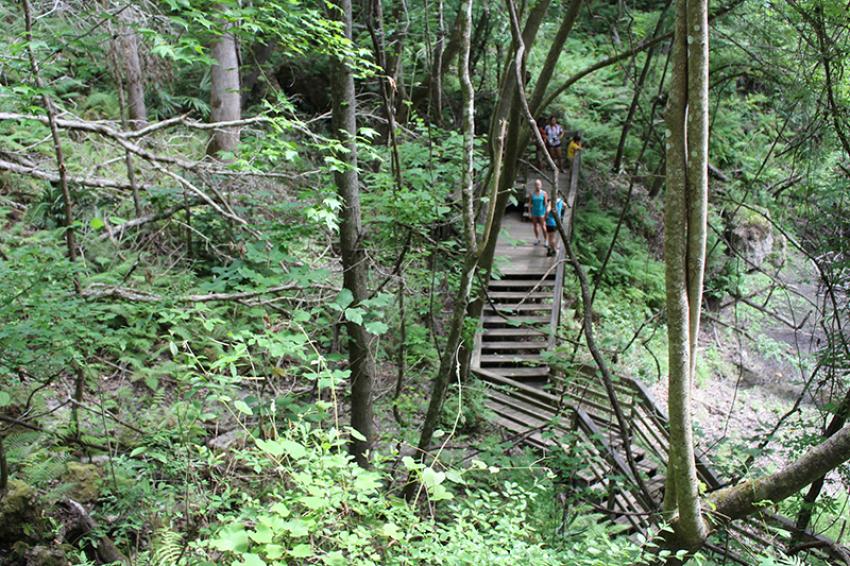 Photo by Michael Rivera/Wikimedia Commons
Have you ever wanted to go down a sinkhole? A boardwalk inside this natural wilderness in Florida will help you to do so. The boardwalk with 132 steps will take you down the 120 feet deep limestone sinkhole. According to the Florida State Parks website, you may feel as if you have been transported to a small rainforest, complete with tumbling waterfalls and slow-flowing creeks.
Lady Bird Lake, Austin, US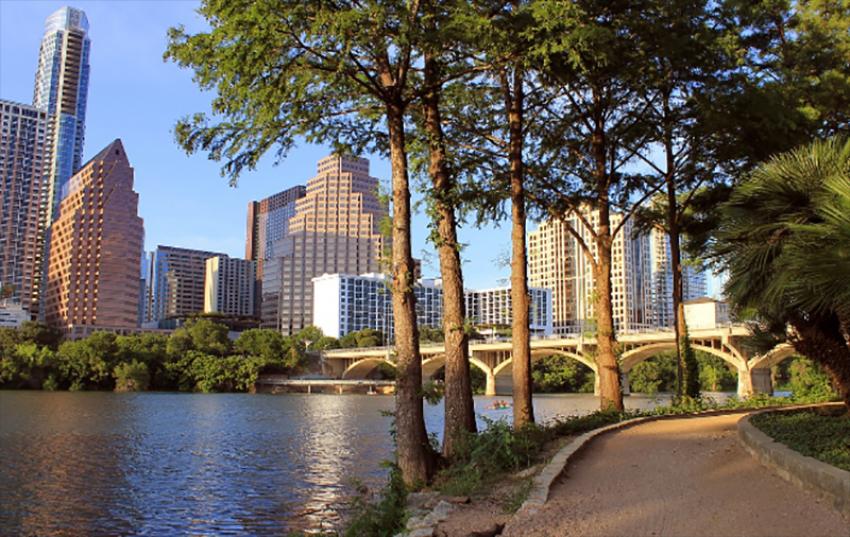 Photo by debannja/Pixabay
Enjoy the Austin skyline and watery expanse of the Lady Bird Lake (formerly Town Lake), a reservoir on the Colorado River, from this linear boardwalk. It is part of the Ann and Roy Butler Hike and Bike Trail, connecting the Austin American Statesman Building and the Lakeshore Park.
Cypress Swamp, Mississippi, US
Take a walk over the swampy area born out of what was once a channel through which the Pearl River flowed. After the river changed its course, seedlings of water-tolerant cypress and tupelo trees gained a foothold during periodic low water, giving rise to the forest that we see today, according to the National Park Service website. If you are lucky, you may catch a sight of a baby crocodile or two enjoying the swamp too. According to most visitors, the loop trail takes around 20 minutes to cover. The Cypress Swamp is located at Milepost 122 in the Natchez Trace Parkway in Mississippi.
Point Pelee, Ontario, Canada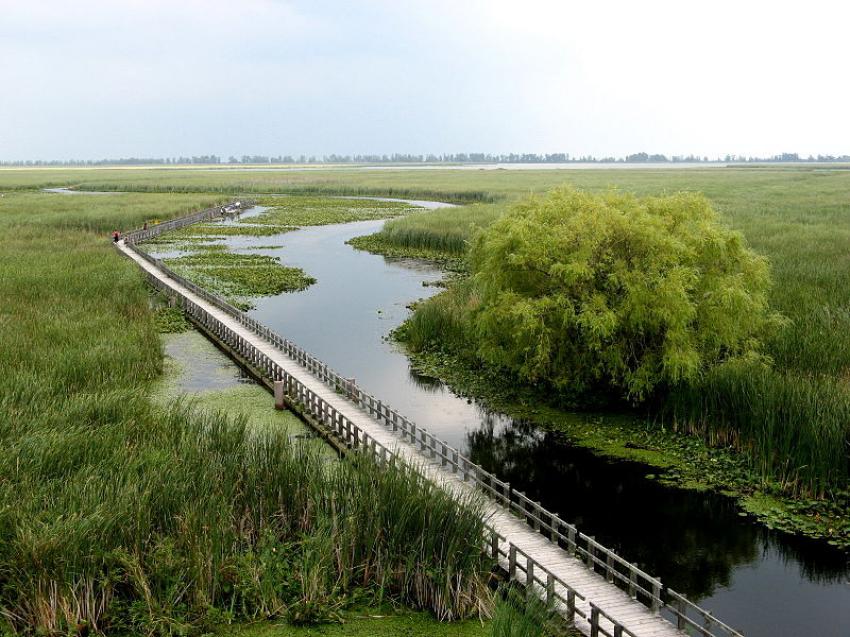 Photo by Andrea/Wikimedia Commons
The boardwalk loops across the marshy land in this national park in Ontario. It is not very difficult to catch sight of birds and small animals, depending on the season when you are visiting – turtles, frogs, blue heron, bald eagle, swans, etc. The tower offers a panoramic view of the surroundings.
Desert Trail, BC, Canada
Although called the Desert Boardwalk, do not expect a typical sandy zone. It runs through the semi-arid area, which mostly consists of dry grasslands and shrubs, near Osoyoos town in British Columbia. The guided boardwalk tour is organised by the non-profit Osoyoos Desert Centre. The area is considered a fragile and endangered ecosystem and usually holds an appeal for nature lovers. Remember, this is an open country and hence there is no shade. Carry enough drinking water.
Cherine Nature Reserve, France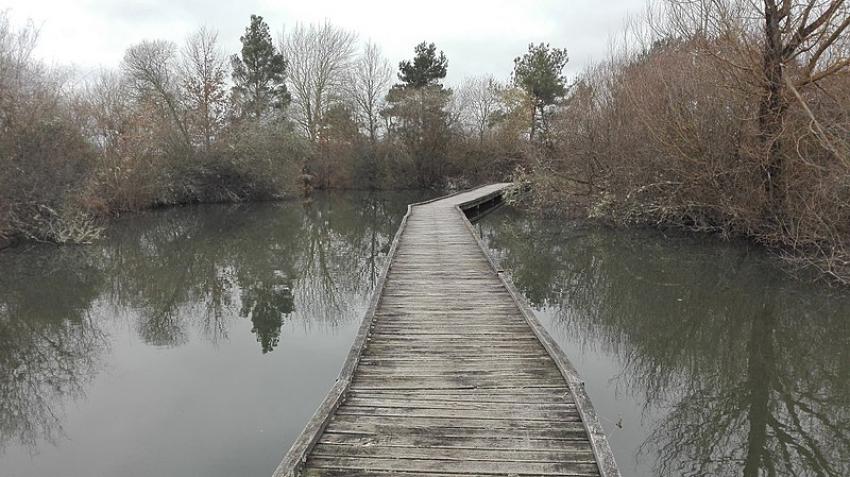 Photo by Léodras/Wikimedia Commons
A popular birding destination in central France, it is part of the Parc Naturel Regional (PNR) de la Brenne. A boardwalk over marshes leads to a hide overlooking the Etang Cistude. Visitors have also reported sightings of frogs in the pool beneath the boardwalk.
Carvoeiro, Portugal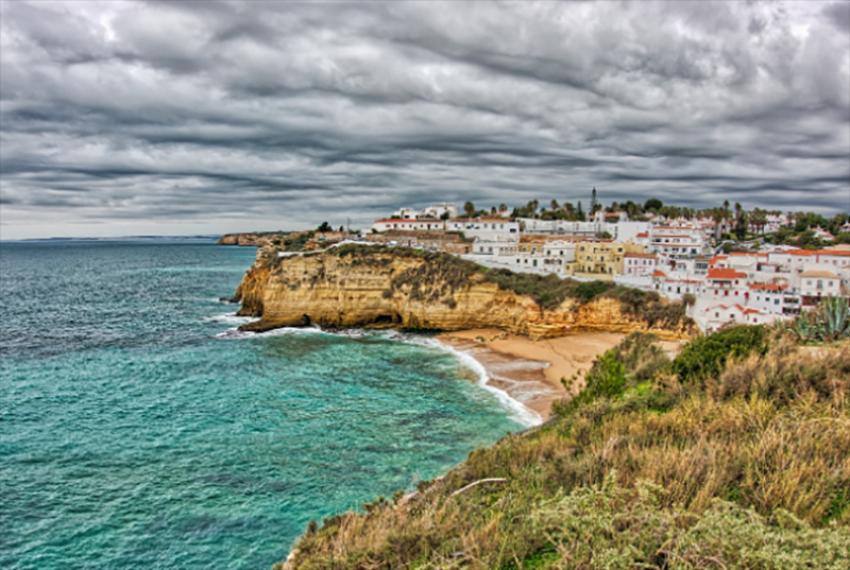 Photo by ruiparreira/Pixabay
This 600 meter long boardwalk built along the cliffs of this popular beach town in southern Algarve offers picturesque views of the sea and the coast as well as the surrounding limestone cliffs. You may also watch a variety of birds, who mostly nest in the cliffs unreachable by humans. You may also follow the small paths going off the boardwalk to catch glimpses of the Atlantic Ocean. The boardwalk starts at the fort of Nossa Senhora da Encarnação and ends at Algar Seco and can be accessed from both ends.
Lammassaari, Helsinki, Finland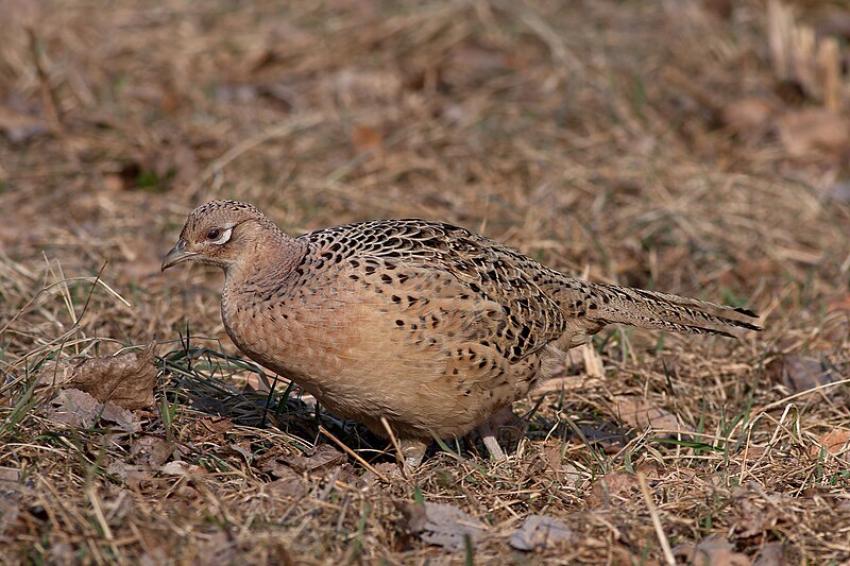 Photo by Thermos/Wikimedia Commons
Viikki-Vanhankaupunginlahti nature reserve in the middle of Helsinki is a popular hiking and birding destination. Lammassaari Island within the reserve, known both for a variety of birds and bats, can be easily reached by a boardwalk which ends in a bird watching platform and tower.
Praia do Sancho, Brazil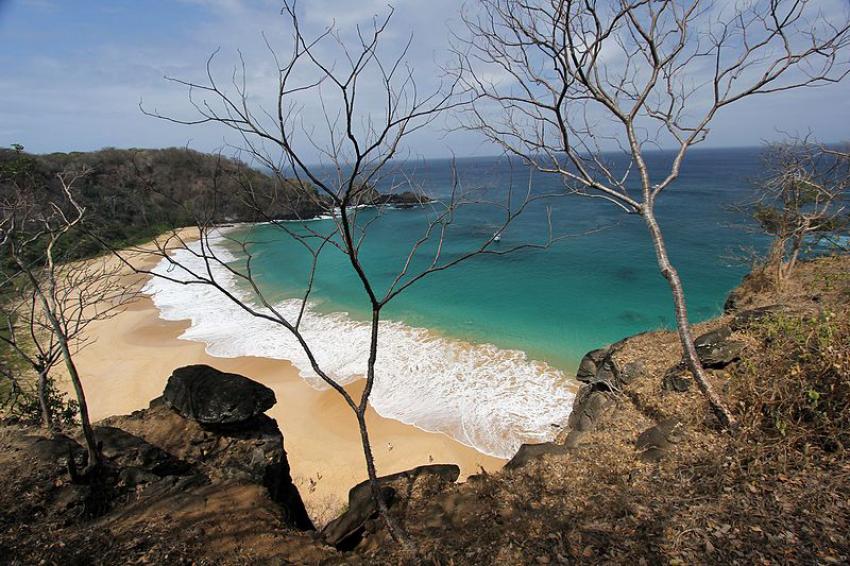 Photo by Adelano Lázaro/Wikimedia Commons
It is a tad difficult to reach this sandy beach off Brazil's mainland but once there, you will not only enjoy its sparsely crowded sandy expanse and the turquoise water but may also catch glimpses of sea turtles and dolphins. The beach is accessible by a boardwalk followed by a descent along a stiff cliff side and through narrow rock tunnels.
Great Kemeri Bog, Latvia
If you are in Riga and fond of nature, then a walk along this bog should be part of your itinerary. The area is known for its bird life. Sundew, a carnivorous plant, can also be seen. Depending on your time and interest, you may choose the smaller 1.5km long loop trail of the boardwalk or the 3.4km trail; the latter ends in a viewing platform.
Beree Badalla, Queensland, Australia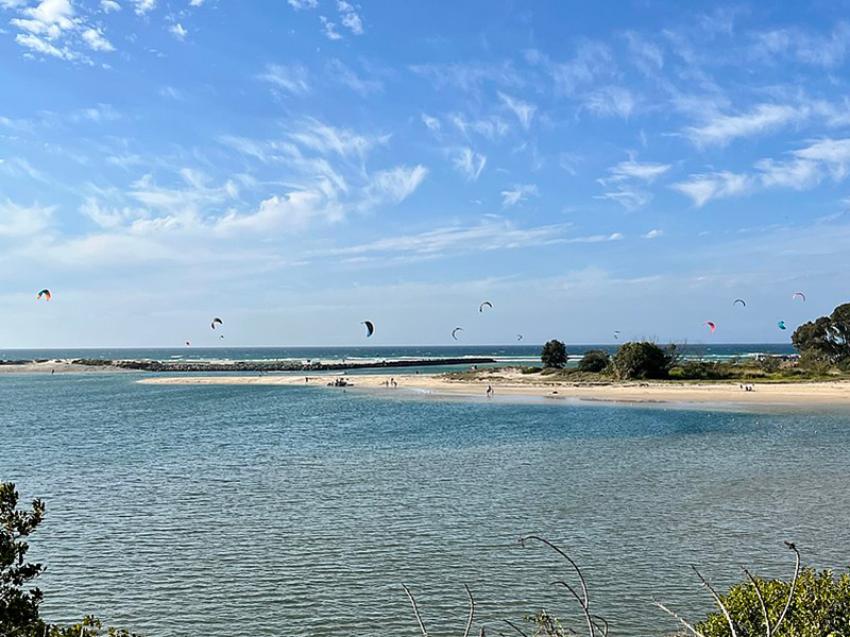 Photo by Kgbo/Wikimedia Commons
Tucked away in Queensland's Gold Coast, the Beree Badalla Reserve is a popular recreational zone. The boardwalk passes through the mangrove reserve to end at the Currumbin Creek beach. According to visitors, the boardwalk floats up during high tide and settles back during low tide.
Ourem Creek, Panaji, Goa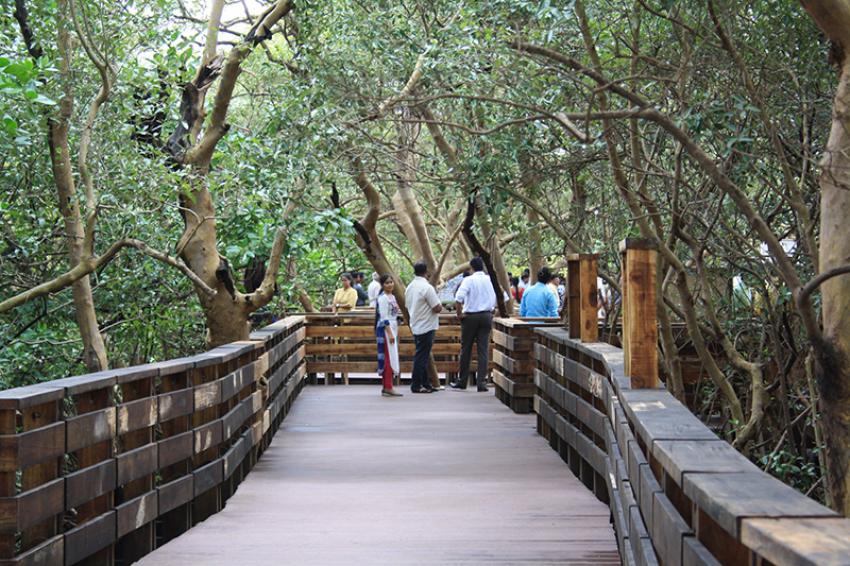 Photo by Mangrove Boardwalk Panaji/Facebook
Pop behind the Goa State Central Library (now Krishnadas Shama Library) in Panaji to take this elevated boardwalk which runs over the mangrove forest around the creek, and is spread over a thousand square meter. Enjoy a view of the many varieties of mangrove plants and small animals such as frogs and crabs apart from a variety of birds.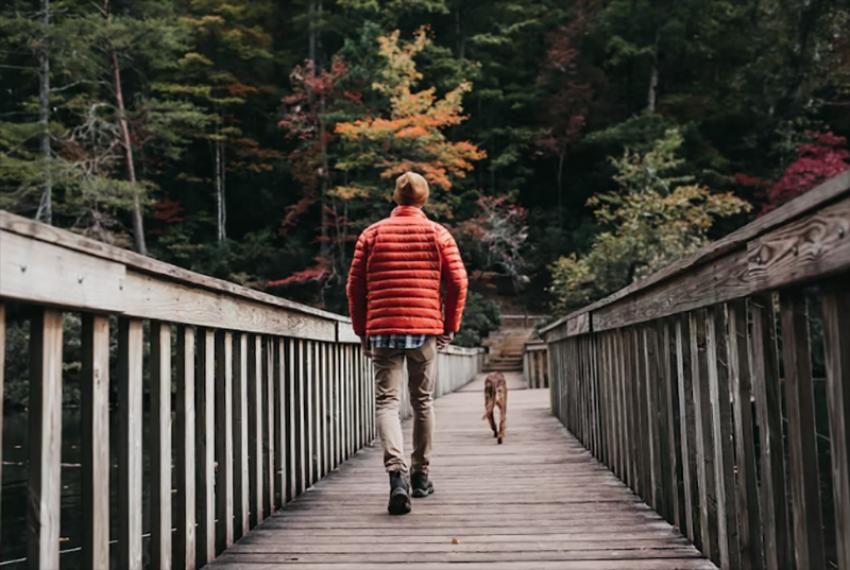 Photo by Camylla Battani/Unsplash
Note: Boardwalks are fun but when they are located within natural areas, you need to be cautious too. Check with the local tourism authorities to find out if the boardwalks are safe to visit, if they are accessible for all, about washroom facilities, etc. Since most boardwalks are within nature reserves, check out their timings, days open and entry fees, if any. Boardwalks may turn slippery during wet weather, so walk cautiously. Boardwalks may or may not have safety railings and some can be very narrow; so you have to be extra careful, especially if you have children in tow. Many boardwalks allow visitors to take along their pet dogs but the dogs must be on leash.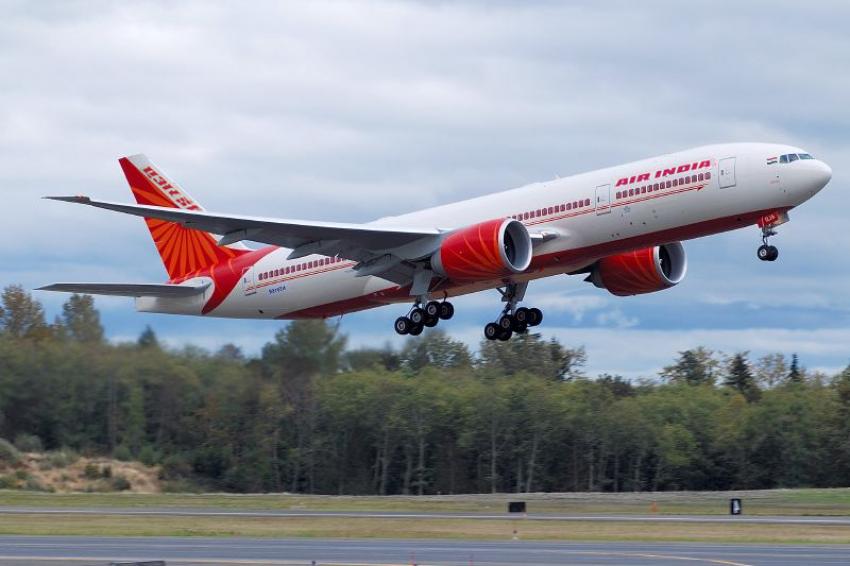 Air India deploys newly ind ...
Gurugram: Air India, a global airline in India, has initiated the deployment of its recently acquired Boeing 777 aircraft to serve all three non-stop routes from Mumbai to the United States.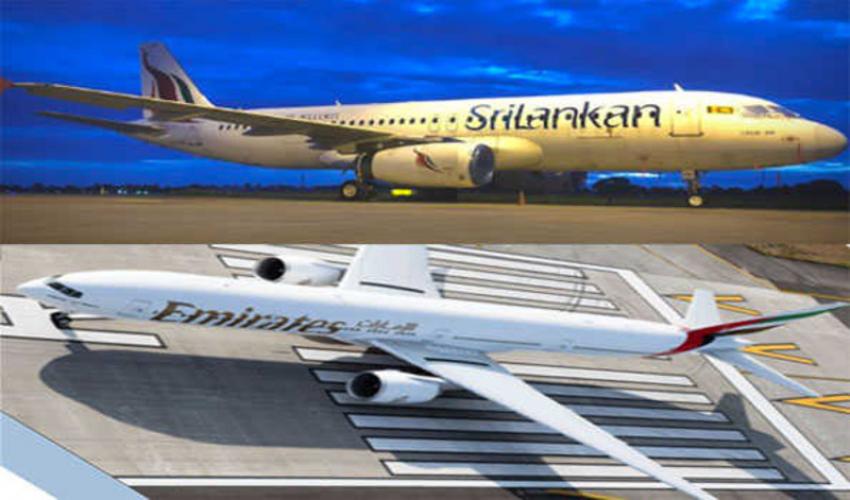 SriLankan Airlines, Emirate ...
Colombo/UNI: SriLankan Airlines and Emirates have entered into a reciprocal interline agreement aimed at bolstering connectivity for travelers.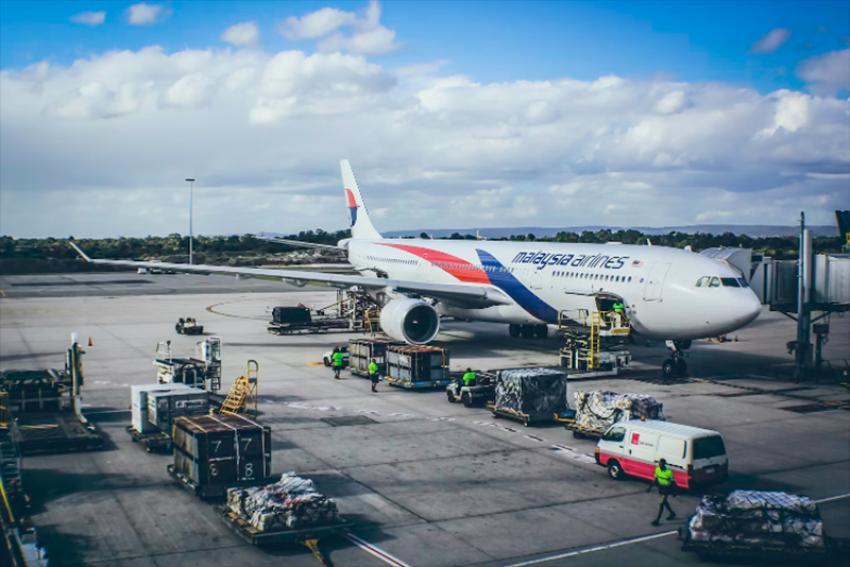 Malaysia Airlines introduce ...
Kuala Lumpur/NITN: Malaysia Airlines is offering introductory fares on their three new services between Kuala Lumpur and the Indian cities of Amritsar, Thiruvananthapuram and Ahmedabad.