Le Méridien Ile Maurice: Unleash the lotus eater in Mauritius
Sujoy Dhar | @notintownlive | 23 Oct 2022, 09:22 am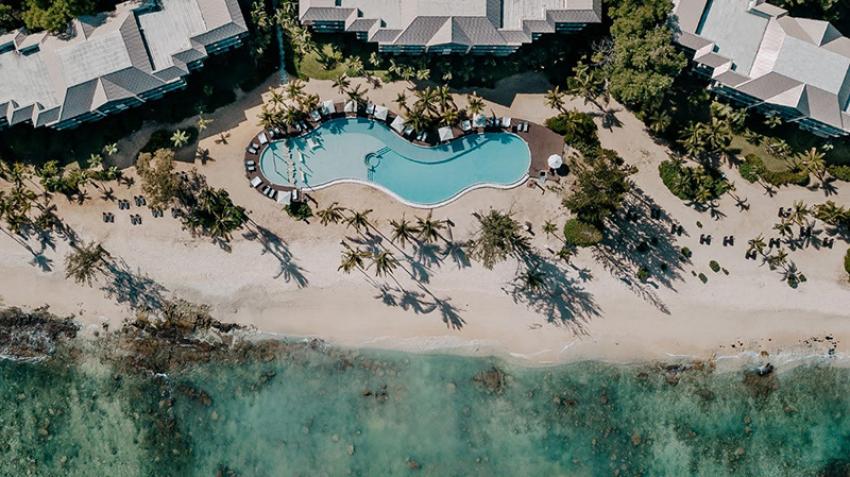 Le Méridien Ile Maurice
When our car reached the periphery of Le Méridien Ile Maurice on the street by which it 'grandstands', I was expecting to be marvelled by the usually imposing porch of a starry Marriott property by the Indian Ocean.
Well, I was not wrong about that. But it was only that, that the porch of this property situated in the heart of Pointe aux Piments in Mauritius, just did not appear right after its fringe.
The drive continued for a pretty long stretch till we reached the hotel's gateway. So Le Méridien Ile Maurice rightly boasts about its 1-km-long span facing the sea. It is indeed positioned alongside a kilometre of sandy beach on the northwest coast of the African island nation.
Welcome to the big, grand world of Le Méridien Ile Maurice. I would call this property a destination in itself in Mauritius. Just the walk from one segment of the property to the other is good enough for keeping fit everyday after the sinful dishes the hotel pampers you with. Le Méridien Ile Maurice stay is experiential to say the least.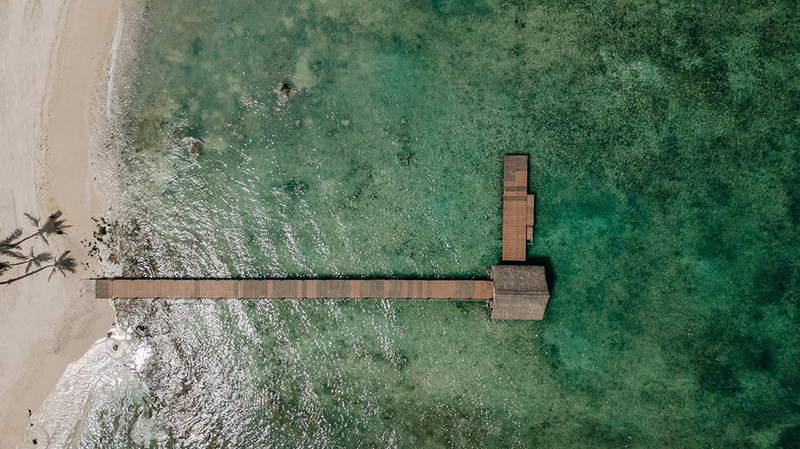 According to the property, Le Méridien Ile Maurice has a long history of reference in the Mauritian hospitality landscape. Besides its unique design, Le Méridien Ile Maurice overwhelms its guests with multicultural local artwork and sensory experiences, all adding up to the tropical inspiration Mauritius offers.
With the property facing the vast endless expanse of the Indian Ocean, which comes with its usual perks of an assured everyday sunset or a stellar rainbow spectrum melting into the sea, a guest is bound to hit the beach before he or she hits the comfortable bed of one of the 261 stylish sea facing rooms.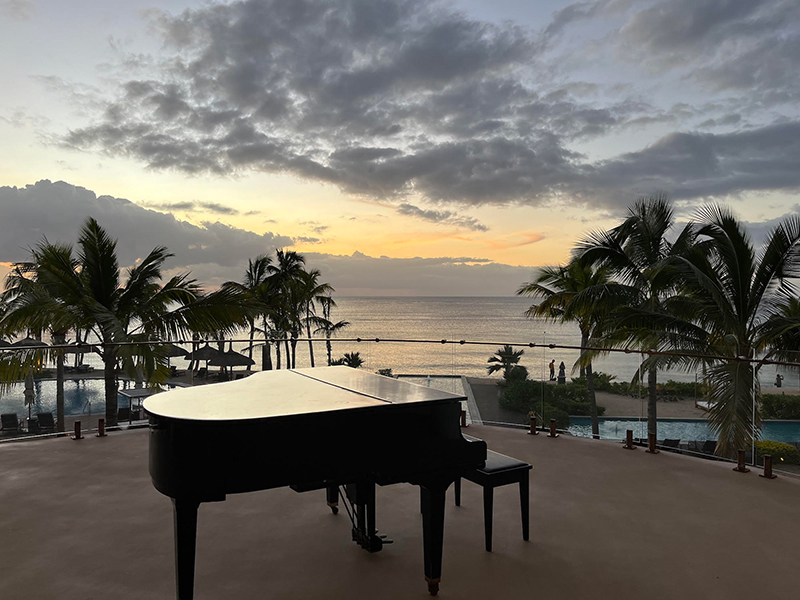 We did too. We dumped our handbags and ran across the commodious lounge, past a black grand piano setting the mood of grandeur, to the sea. The sun was setting and you cannot miss its burnt orange celestial appeal. Well, this spectacular sunset can be viewed from the private balcony of each room or suite too.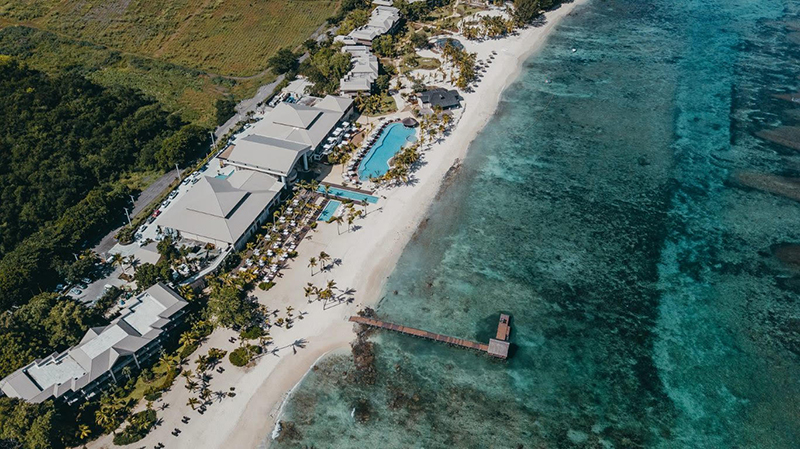 White sandy beaches, the ocean, the infinity pool and sprawling rooms and suites, Le Méridien Ile Maurice is an idyllic world in itself, turning you into a lotus eater for the number of days you wish to park yourself here.
The Rooms:
I stayed in a Deluxe Ocean View King Guest room, which was quite spacious and in the main building of the hotel, spread over 50 square metres. Deluxe Ocean View DBL DBLGuest rooms are of the same size too.
Then you have Beachfront King and DBL Guest rooms which are perfectly located on the ground level opening up to the beach. The rooms offer an intimate garden terrace for sunbathing, enjoying a drink or napping with direct access to the tropical garden and beach.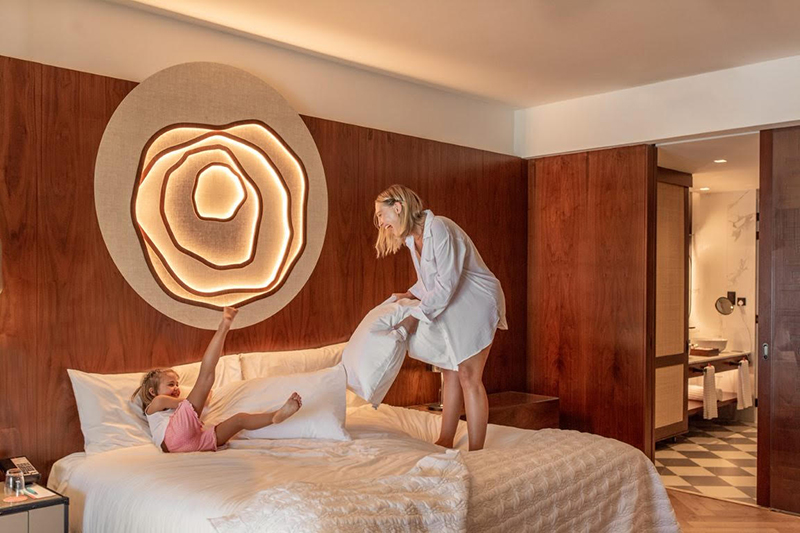 Family Beachfront Rooms are located on the top floor. These spacious Premium Deluxe Ocean View rooms offer 50 square meters of contemporary comfort.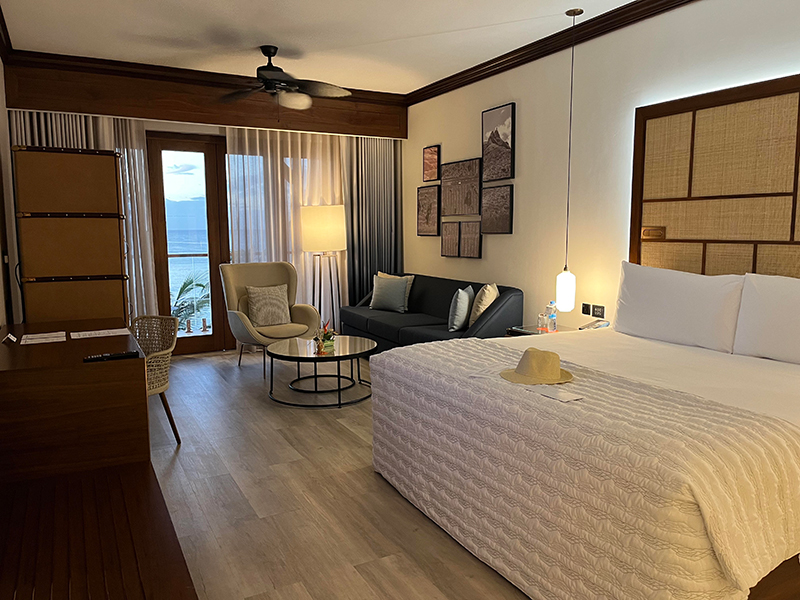 AdultOnly Nirvana rooms (Deluxe, Premium and Prestige) offer much more. Nirvana Prestige Suites include open marble bathrooms, iPad docks and plunge pools. There are 18 Nirvana Deluxe rooms, 16 Nirvana Premium Ocean View rooms and 17 Nirvana Prestige Suites with Plunge pools.
Room With A View of Indian Ocean
Leisure
Guests in this property have access to a range of activities free of charge. These include glass bottom boat, kayak, pedal boat, snorkeling, windsurfing, aqua gym, tennis, beach volley, bocce ball, table tennis and board games. Chargeable activities include water skiing, big game fishing, scuba diving, mountain biking and scooter.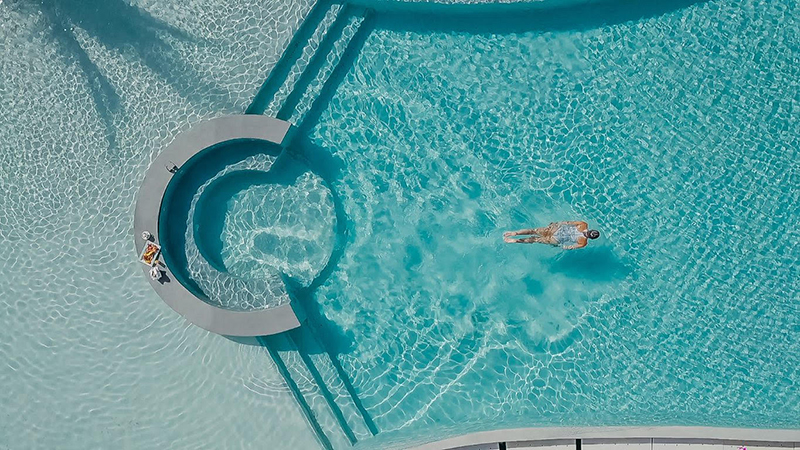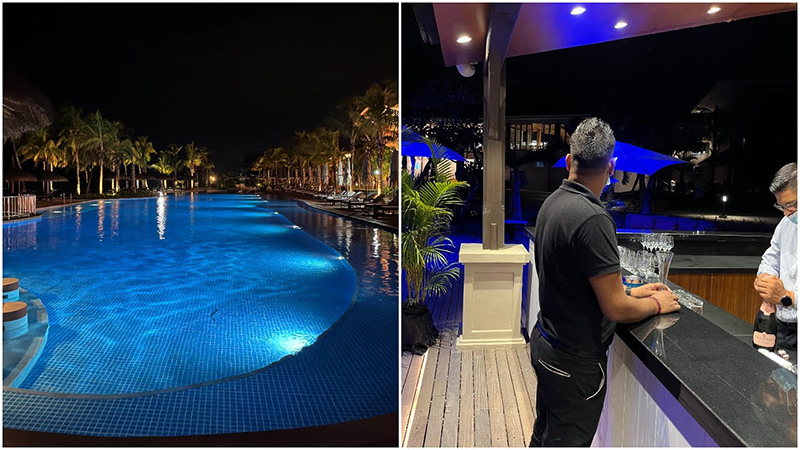 The resort features three beautifully designed pools to soak up the sunshine, or just chill.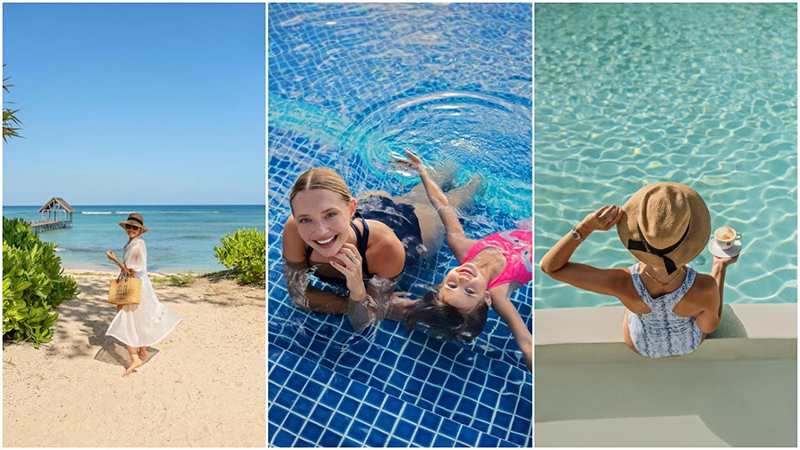 The Explore spa at Le Méridien Ile Maurice offers an array of treatments and services designed to stimulate and invigorate the senses.
The new spa concept designed by acclaimed designer Paul Bishop, promises an elegant, extremely private and rejuvenated spa experience in a bespoke setting. Facilities include hair salon, fitness center (24/7), yoga sessions, relaxation garden, and the energy bathing space with steam, sauna, snow room, Jacuzzi and plunge pool.
Food, glorious food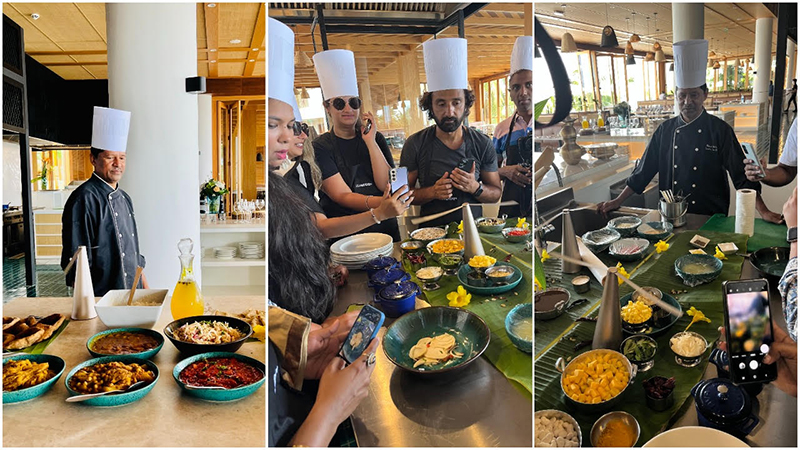 A culinary workshop in progress
We participated in a culinary workshop with the chef and had a first hand experience of knowing the secrets of a masterchef preparing something as simple and yet delicious as palm heart salad. The carefully curated fare in this property are available in four restaurants- Nomad, Zoli Mamzel, Kumin and Paparazzi.
Nomad boasts a terrace with panoramic views of the Indian Ocean and if you are lucky during the daytime, your gastronomic exploration can be supplemented by a splendid rainbow sight on the horizon. Open for breakfast and dinner, the buffet comprises a palette of flavours from Asia to Europe, with specialist chefs creating the magic of 'à la minute' cuisine in a centrally located open kitchen.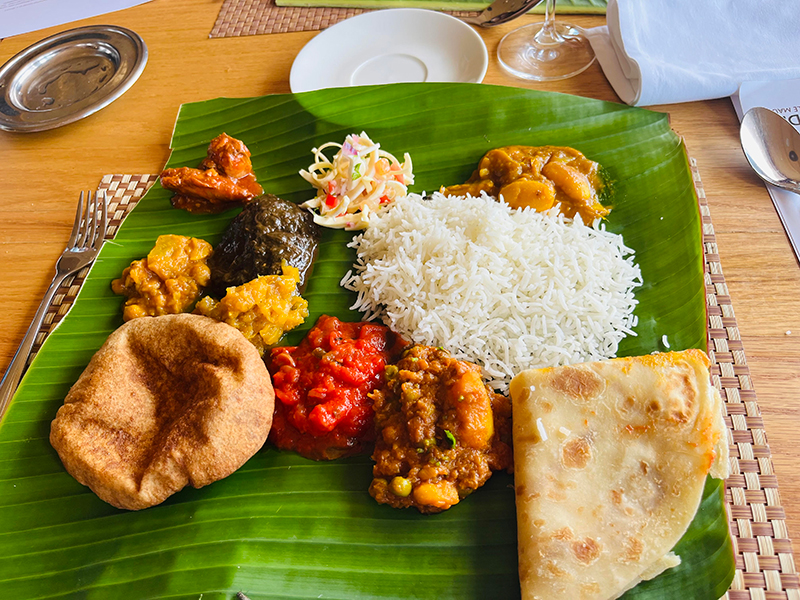 Indian dishes at the hotel are lip-smacking. No wonder that Indians love this property.
Zoli Mamzel, on the waterfront, offers A La Carte for lunch and a choice of Mauritian delicacies for dinner.
Kumin is a poolside restaurant that offers authentic Indian cuisine for dinner and lunch.
Paparazzi is another beachfront restaurant where the waves can be heard lapping against the shoreline as you dig into a choice of Italian specialties.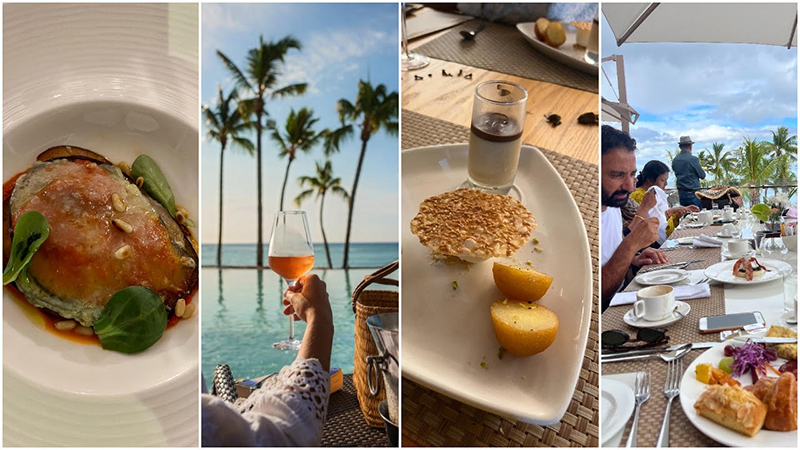 To sum up the experience of Le Méridien Ile Maurice, one can say- this is a destination in itself.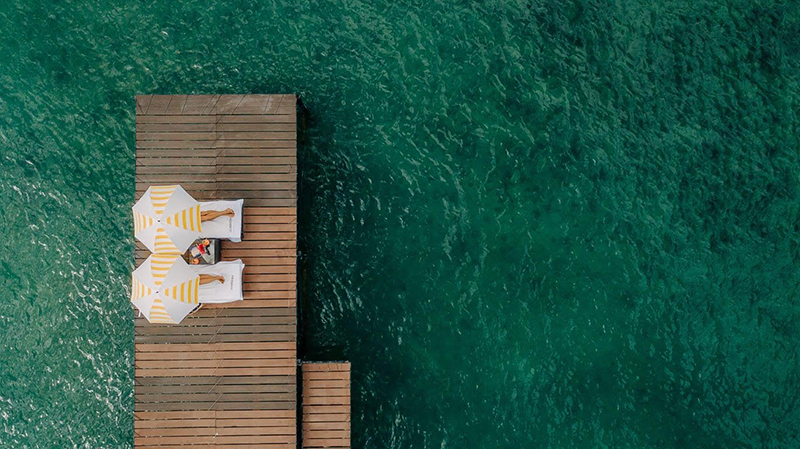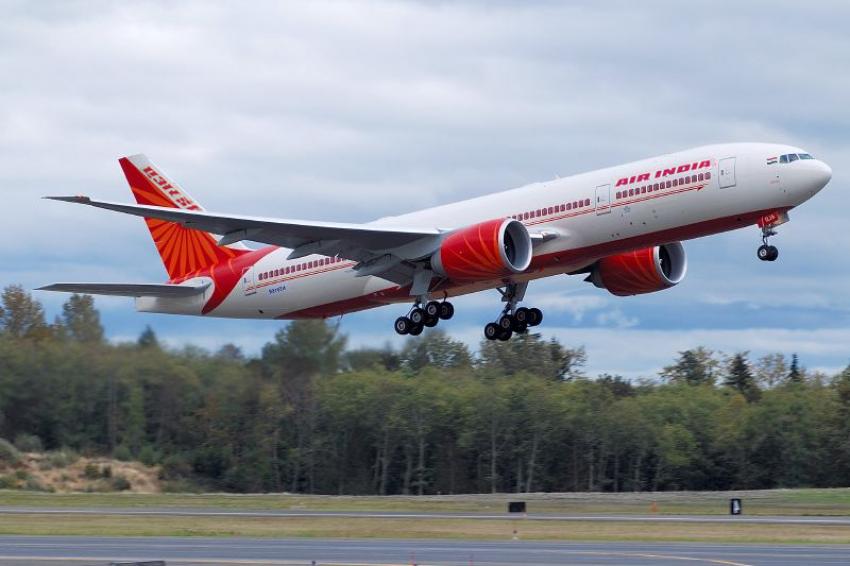 Air India deploys newly ind ...
Gurugram: Air India, a global airline in India, has initiated the deployment of its recently acquired Boeing 777 aircraft to serve all three non-stop routes from Mumbai to the United States.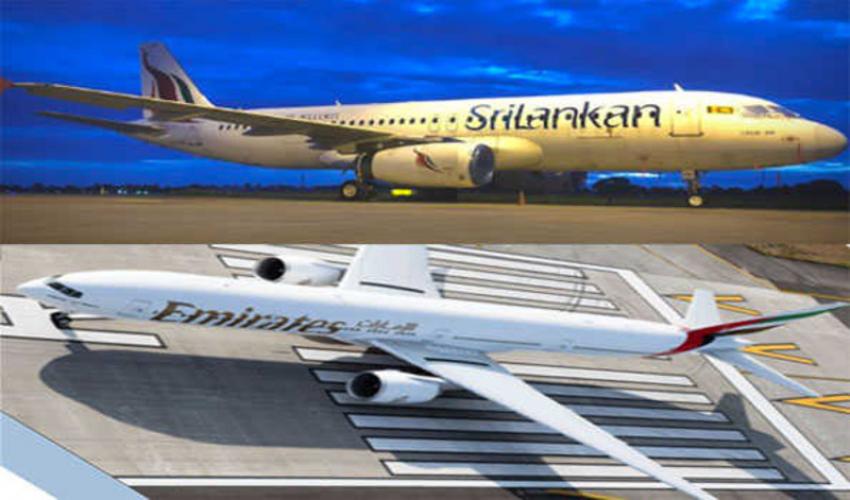 SriLankan Airlines, Emirate ...
Colombo/UNI: SriLankan Airlines and Emirates have entered into a reciprocal interline agreement aimed at bolstering connectivity for travelers.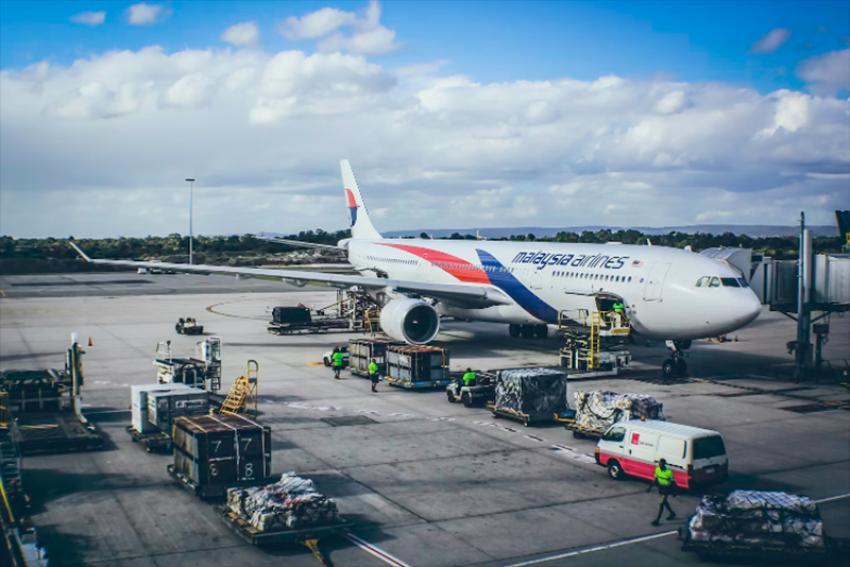 Malaysia Airlines introduce ...
Kuala Lumpur/NITN: Malaysia Airlines is offering introductory fares on their three new services between Kuala Lumpur and the Indian cities of Amritsar, Thiruvananthapuram and Ahmedabad.