Domaine de Grand Baie : Your go-to luxury service apartment in Mauritius
Sujoy Dhar | @notintownlive | 20 Apr 2022, 05:18 am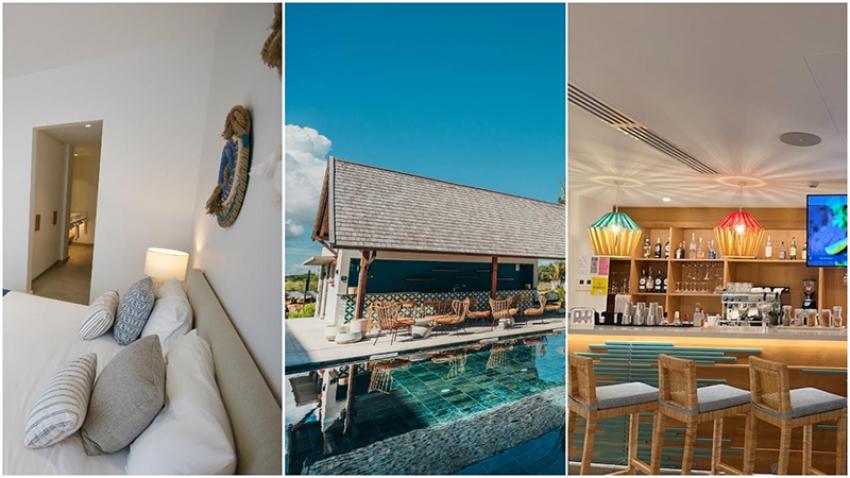 Domaine de Grand Baie
On an April evening this year when I checked into Domaine de Grand Baie with a group of friends, I was clueless where exactly I am and how far is the beach from where I am.
But all I figured out at that moment is that I am not exactly checking into a hotel. The bright yet soothing, somewhat minimalistic decor of the lobby of this service apartment complex, attracted me. A few minutes later as I swiped my room key, I understood I am not in a hotel room or suite but in an apartment (the reason why they are called apart-hotels).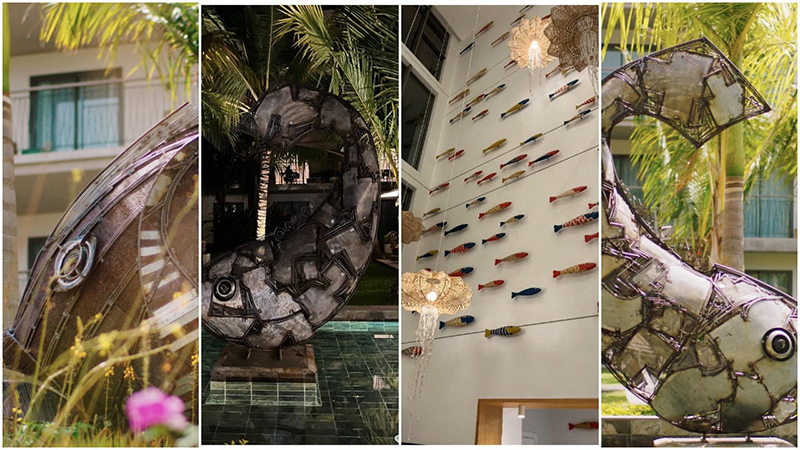 And yes, fish installations also mark the feel-good outdoor spaces of the property. I loved that.
And an hour later, Saheed, the wisecracking sales manager of the property, explained to us that the sea is only 15 mins walk from the apartment which someone running behind his dog (or did he say if your dog runs behind you) can cover in five minutes. But you can figure out the time it will take to reach the nearest 2.3 km away Grand Bay Beach. The shopping attractions are the nearby La Croisette (mall) and Mont Choisy Le Mall.
But if you are at this property, you perhaps will go slow, enjoy the peace of a service apartment that comes with all the perks of an otherwise star property, and of course not run behind anything.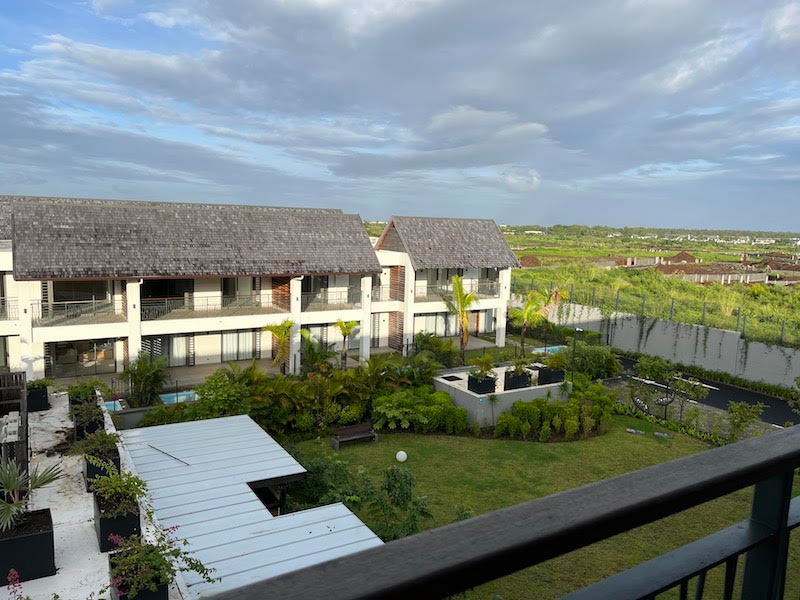 Accommodation:
Domaine de Grand Baie, located in the village of Grand Baie in the northwestern corner of Mauritius, has 145 apartments, two restaurants, two bars, spa and two swimming pools to meet various desires and lengths of stay. So if you have an option, just check in here and retire for as many days as you want in the tropical paradise that is Mauritius.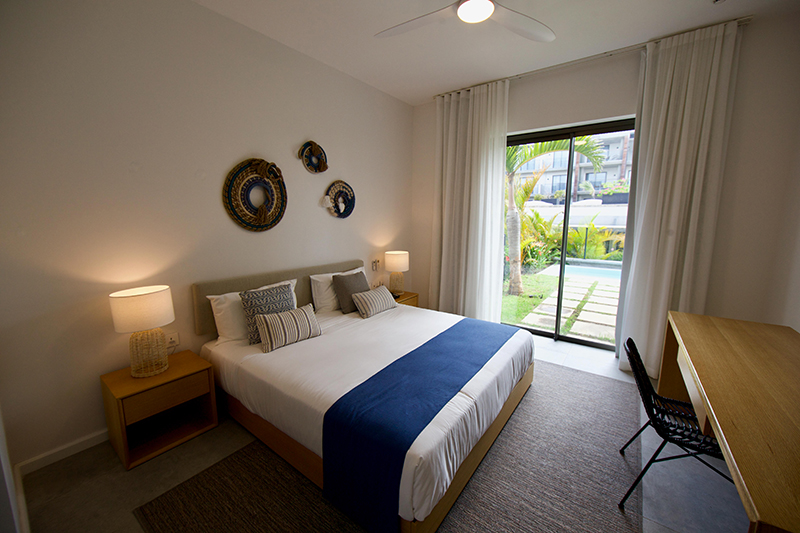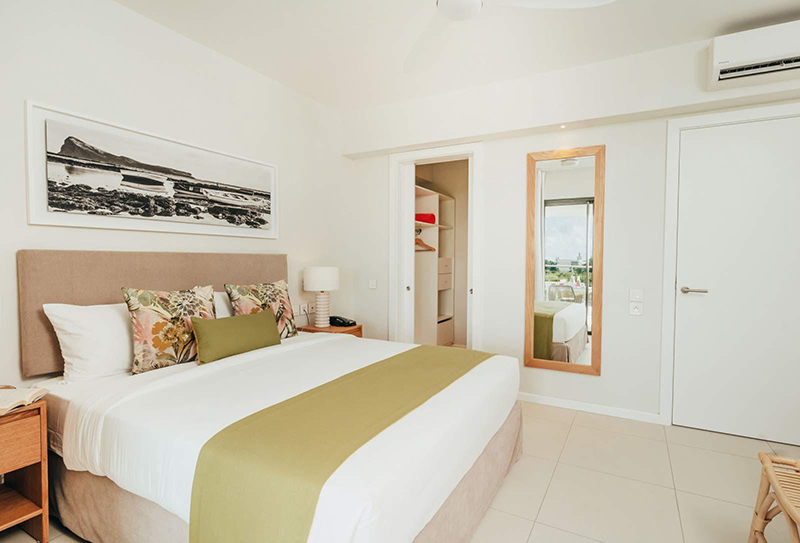 You can choose between a studio, a one or two-bedroom apartment or a penthouse with two suites. So as I stepped inside the apartment, it was like: wow, this is home. This fully furnished apartment with pastel tones and natural materials is spacious, equipped with all the necessary facilities, including a kitchenette which is almost a kitchen. The balcony with each apartment is spacious too.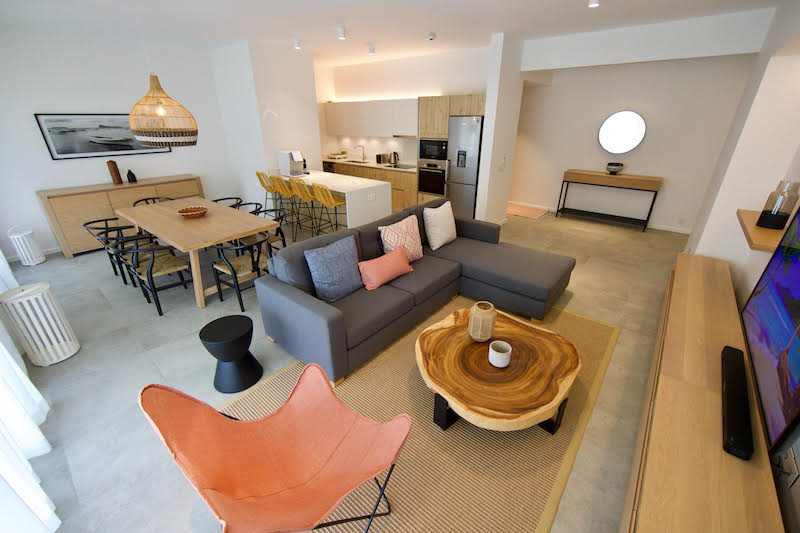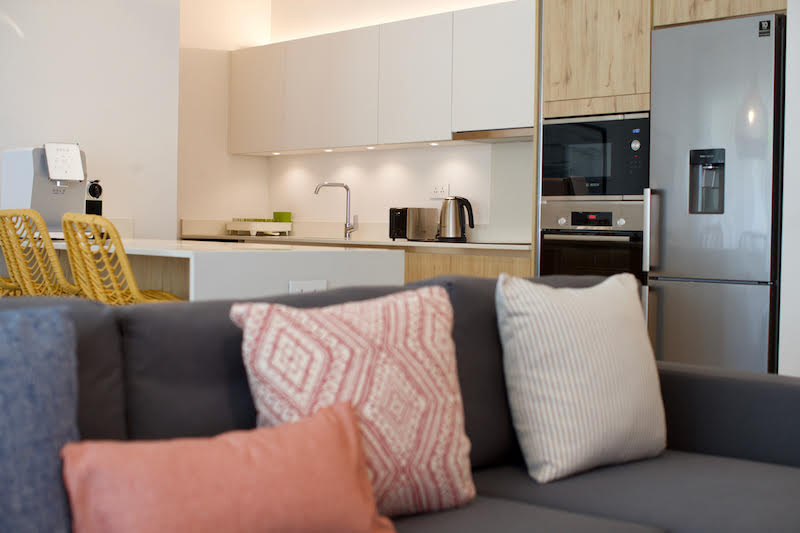 Though the property is not by the beach, the mornings were perfect, as waking up I would make some tea, sit on the balcony with my cuppa and get an eyeful of a vast green expanse beyond the complex, and yes, a glimpse of the blue Indian Ocean beyond it.
Food:
Well, you have plenty to binge on here.
The restaurant Le Grand Baie welcomes diners in a well-lit interior for a delicious gourmet experience. The cool dining room- in soft tones- with its large picture windows overlooks the pool.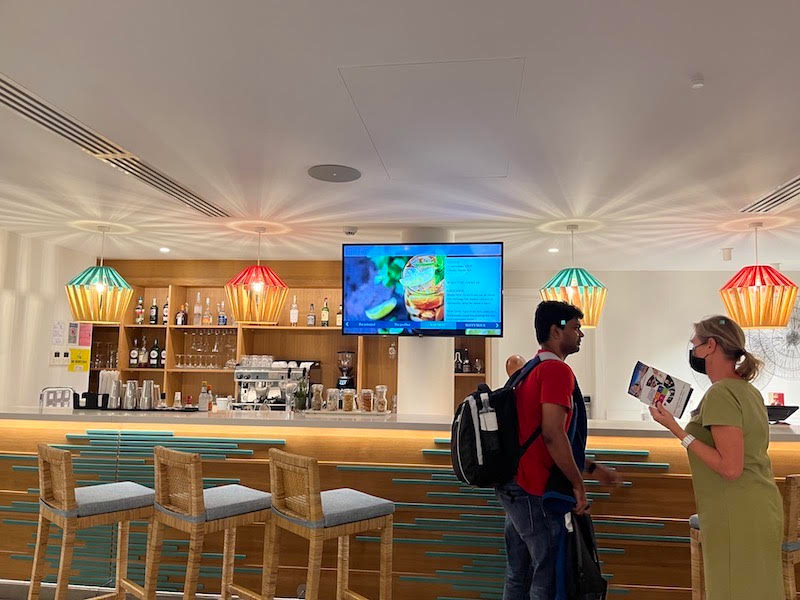 The restaurant Le Grand Baie offers various gourmet experiences, from a lunch break to dinner in the cool evening air, a themed evening gathering or brunch by the pool.
Each day, the Chef at the restaurant Le Grand Baie and his team select the best of fresh and seasonal local produce to serve up fragrant, and balanced food, including various succulent fish, shellfish (rock lobster, prawns), colourful, fragrant fruits and vegetables (mango, pineapple, papaya, candy apples), and all sorts of spices.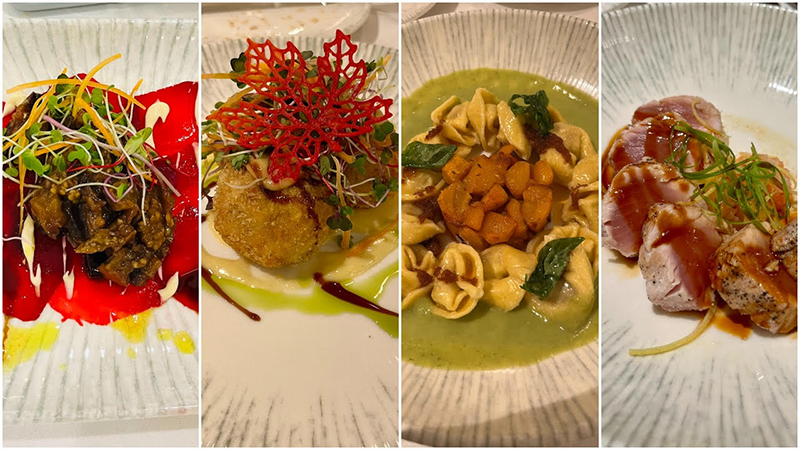 The property invites you to discover the varied cuisine, which reflects the cultural mosaic that is Mauritius, including Creole, Chinese and Indian specialities. Curry, Mauritian biryani, pilau rice, Mauritian fried noodles, chutney, grilled fish, you name it, they serve it.

Beneath the shade of the covered terrace of Domaine de Grand Baie, Le Garden is open throughout the day for a light, delicious break in a laid-back and peaceful atmosphere. Le Garden's menu offers a range of snacks made on-site (club sandwiches, salads) and suggestions of the day, as well as sweet treats and pastries prepared by the Chef.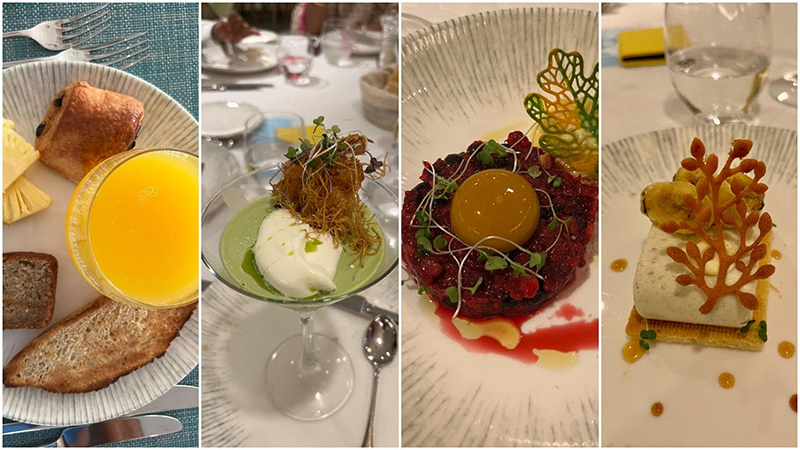 The main bar is one of the highlights of Domaine de Grand Baie, where you can share good times during the day and evening. Get together in the welcoming and laid-back atmosphere of this spacious, well-lit bar. There is a pool bar too.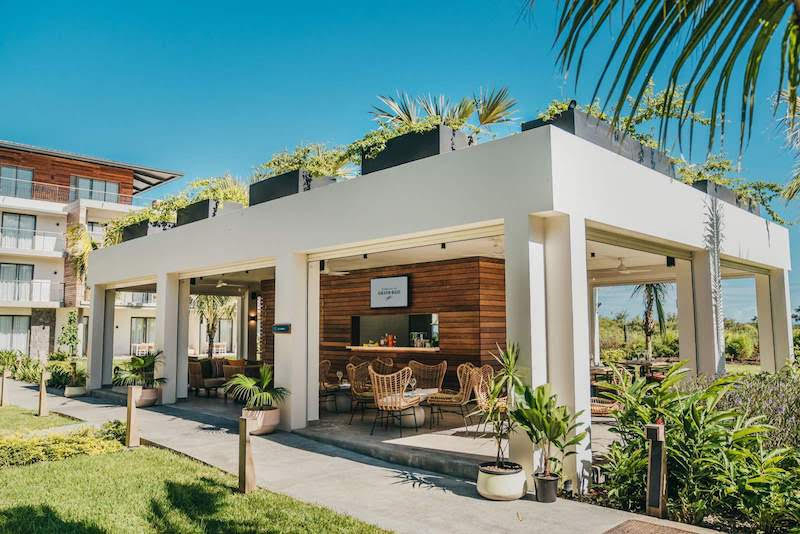 Relax, detox, rejuvenate: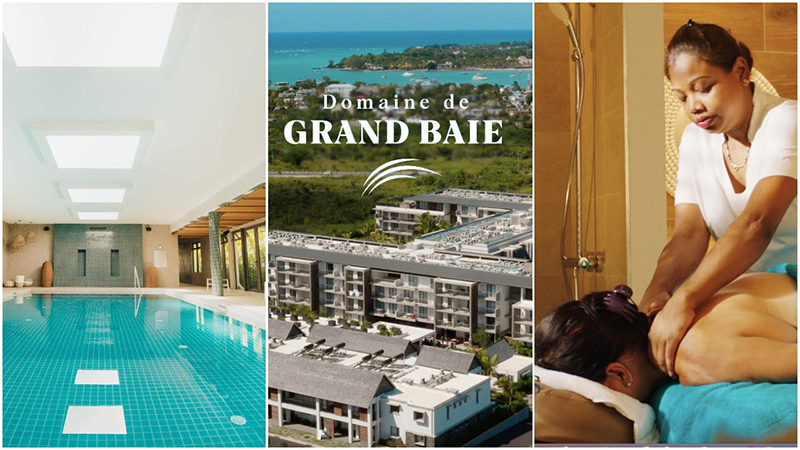 After a hectic tour of the Flat Islands (a bumpy boat cruise to the white sand beach by the turquoise sea), all I needed was a good spa service and Domaine de Grand Baie has a wonderful one- Sothys spa (Sothys is a professional brand).

You can switch between total relaxation, with treatments and massages, dips in the indoor or outdoor pool, and workouts in the fully-equipped gym.
Domaine de Grand Baie provides a well-being area. Deep relaxation at the sauna, light muscular tension relief at the hammam, a gentle swim in the indoor pool… relaxation is the watchword throughout the well-being area. A sports coach is on hand to help.

A fully-equipped gym for Yoga and exercises help you choose between gentle relaxation or strenuous workouts.

Domaine de Grand Baie is one property offering you the comfort and warmth of home with the service of a top hotel. So when you check out of here, you feel you perhaps have to return for another stay sometime.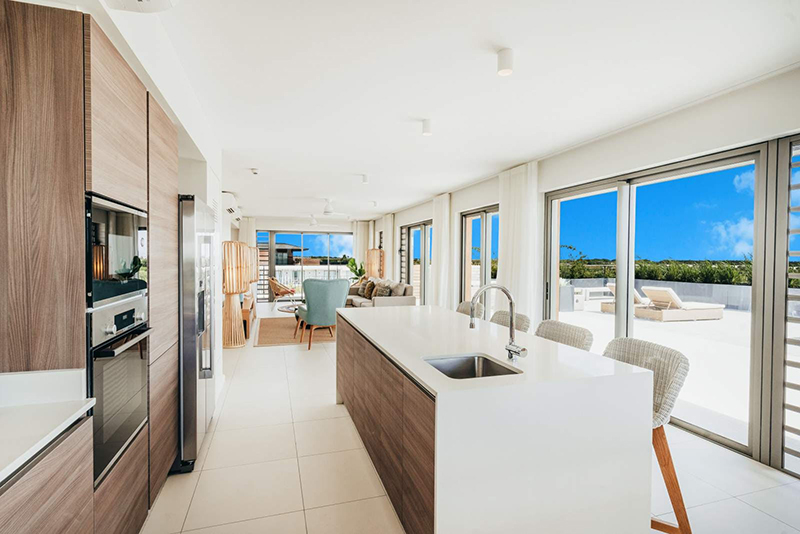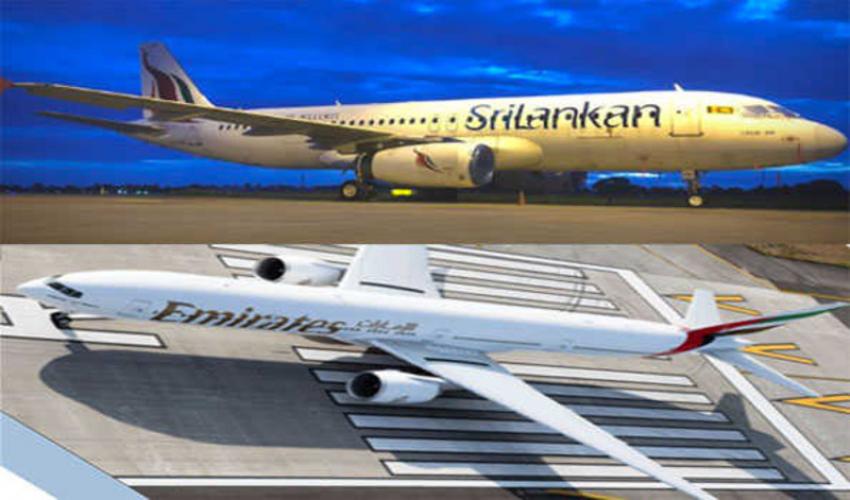 SriLankan Airlines, Emirate ...
Colombo/UNI: SriLankan Airlines and Emirates have entered into a reciprocal interline agreement aimed at bolstering connectivity for travelers.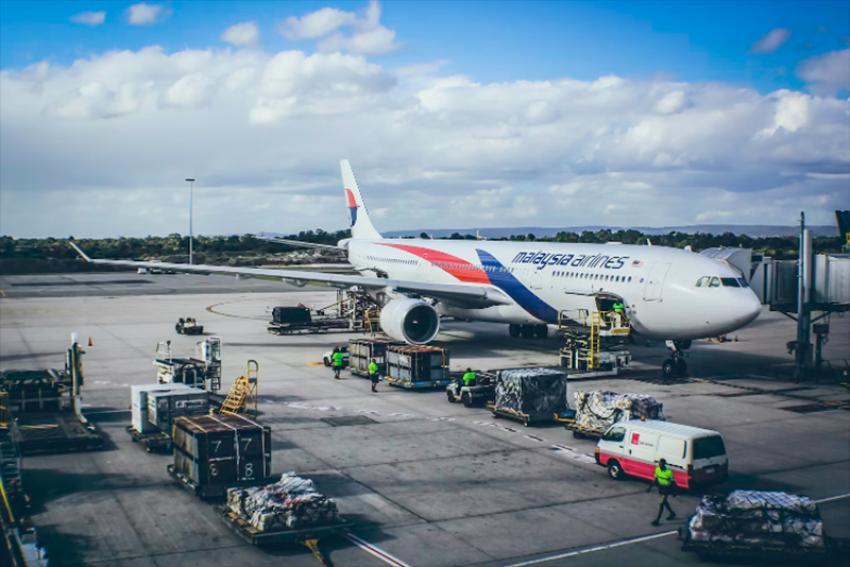 Malaysia Airlines introduce ...
Kuala Lumpur/NITN: Malaysia Airlines is offering introductory fares on their three new services between Kuala Lumpur and the Indian cities of Amritsar, Thiruvananthapuram and Ahmedabad.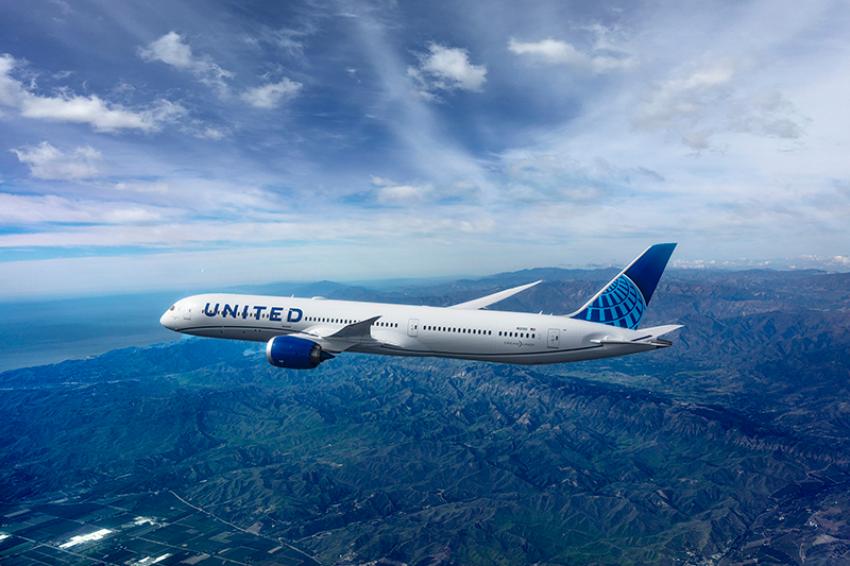 United Airlines increases n ...
New Delhi: United Airlines has announced an increase in service between New Delhi and New York/Newark, with a doubling of flights from once to twice daily during the winter season 2023/24.