Destination
South America
6 Places to Explore While In Mexico
Guest Post | @notintownlive | 10 Aug 2018, 10:52 am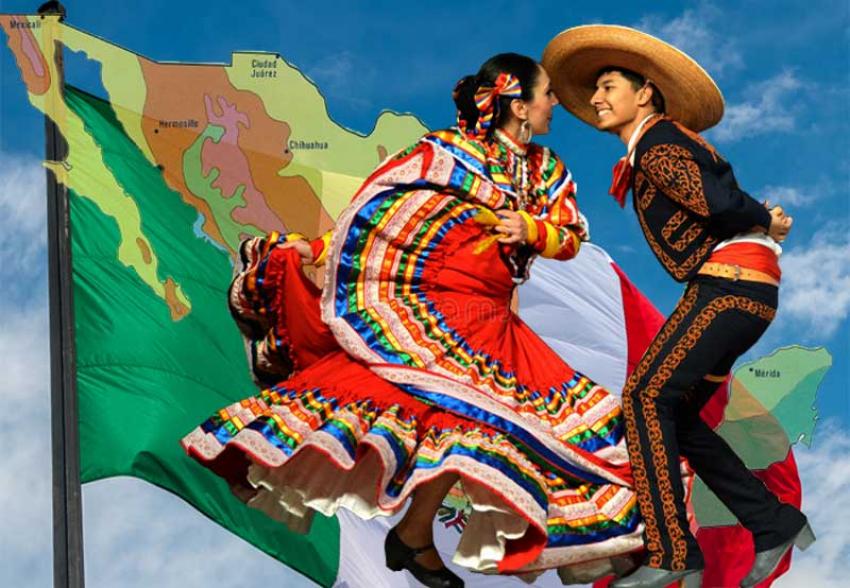 The most populous Spanish speaking state, Mexico offers a lot to look at to its travellers. From its natural reserves to its rich cultural history and ancient sites (which is hailed as one of the seven cradles of civilization), visitors are spoiled for choice. But there's not just history to breathe in as gorgeous beaches and beachfront homes in Mexico are a staple for tourists who want to relax in their vacation away at the beach. For those who want to do more, here's this list:
See Street Performances
It's impossible to not come across public performances while exploring Mexico. The voladores perform outside the National Museum of anthropology several times a day. There are also Aztec dancers who perform traditional ceremonies and dances in costume at the zocalo or in the nearby areas. If you just want to enjoy the performance in the cool of the evening then head over to Plaza Garibaldi to hear the Mariachi play. You can get them to play for you but the price will be steep, so if your pockets aren't that deep then just enjoy the music while they play for others.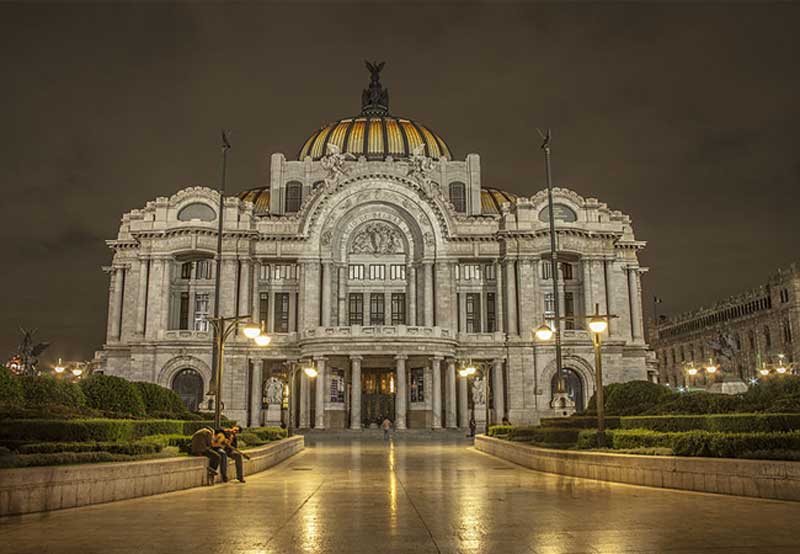 Wikimedia Commons
Visit Palacio de Bellas Artes
The cultural center of Mexico showcases art deco style and art nouveau style architecture on the exterior of the palace while its inside is made of striking marble floors and vaulted glass windows. While the architectural grandeur is mesmerizing but there's more to it than meets the eye as the building also hosts cultural events in the national theatre-like dance, music, theatre, opera and literary performances. The palace also holds various famous murals like that of Mexican muralist Rufino Tamayo. Then head over to the top floor to find beautiful works of Mexican architects showcased in galleries at the National Museum of Architecture. Admission is around 60 pesos but you can just head over on Sundays when the admission is free. But remember to carry your wallet if you want to see the performances since the price varies by discipline.
Browse the Markets
Mexico is a populous city and so there are bound to be amazing markets breathing. If you are in the mood for some local flavor then head over to the Mercado de la Ciudadela which holds a wide variety of crafts from all over the country. But if you want to see high-quality handicrafts then head to Bazar Savado on Saturdays. On Sundays, check out Mercado La Lagunilla where everything from electronics to clothes and antiques is sold. If you want to see the Mexican delicacies then visiting the Mercado de la Mercedes would be ideal. Want to check out something different? Then creep into the adjoining Sonora market for witchcraft paraphernalia. The best part of all? You don't have to buy anything to enjoy it. Just take the stroll and bring your camera along. A pro tip: Keep your wallet close and your costly equipment closer or perhaps don't bring anything valuable at all in this excursion.
Visit La Isla de las Muñecas
Tired of the same old museums, gardens, and oceans? How about heading over to the island where there are thousands of decaying, decomposing dolls? The story goes that Don Julian Santana saw or perhaps imagined a little girl drowning therein. So he set about trying to honor her little soul by putting up dolls on the trees and in even more places. He collected dolls from the trash, canals and even traded the produce he grew for it. Bizarrely, he even put up the dolls in whatever condition he found them. Slowly the whole island became a bizarre wonderland. But Don's home also housed loads of dolls which were dressed up in various accouterments. Spooked and yet excited? Then you can get on this land located in the Xochimilco borough, 17 miles south of the center of Mexico City. Just leave from Embarcadero Cuemanco and hop on 4 hours round trip.
Take a look at Quetzalcoatl's Nest
This isn't a snake's nest in reality but is a snake-shaped structure designed by Mexican architect Javier Senosiain. The structure includes ten separate apartments spread over a huge 16,500 square feet. The condos are an exploration of organic architecture since its inspiration came from nature and it aims to lessen the impact on the environment. Here you can stand on the maws of an Aztec snake god to get some panoramic views of ravines and canyons. But before visiting, remember to contact the firm Organic Architects for permission.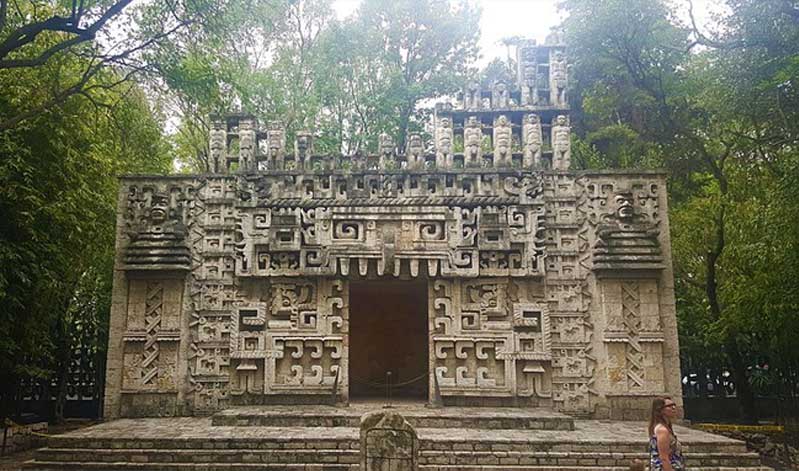 Wikimedia Commons
Visit Bosque de Chapultepec
Once the temporary home of the Aztec empire is now spread over 1,600 acres and is the main part of Mexico City. Bosque de Chapultepec is divided into three sections and is home to many cultural interests like the former presidential palace, presidential residence, several museums and a zoo. Here you will be able to view a number of military monuments as well as effigies of Aztec Kings. But if you get tired on your exploration path, then there are restaurants to take a break in. There is also an amusement park where you can enjoy with your friends. Ideal for strolling and just relaxing, this green park is perfect for people who want to break from the busy and crowded life.
Mexico is one of the truly underappreciated wonders of the world. The popular public perception sees it as a poverty-ridden country, both on the accounts of its population and culture. But the real treasures of the city are hidden within plain sight. You just have to head out with your backpack and a will to explore to get to know it all.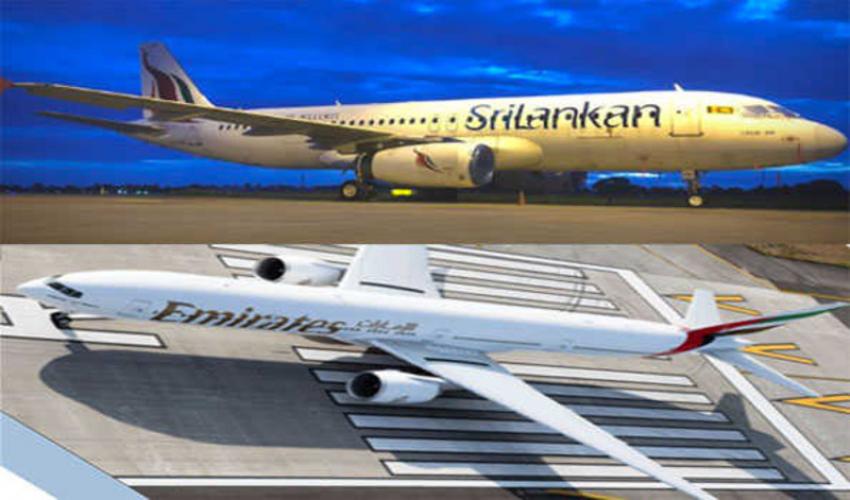 SriLankan Airlines, Emirate ...
Colombo/UNI: SriLankan Airlines and Emirates have entered into a reciprocal interline agreement aimed at bolstering connectivity for travelers.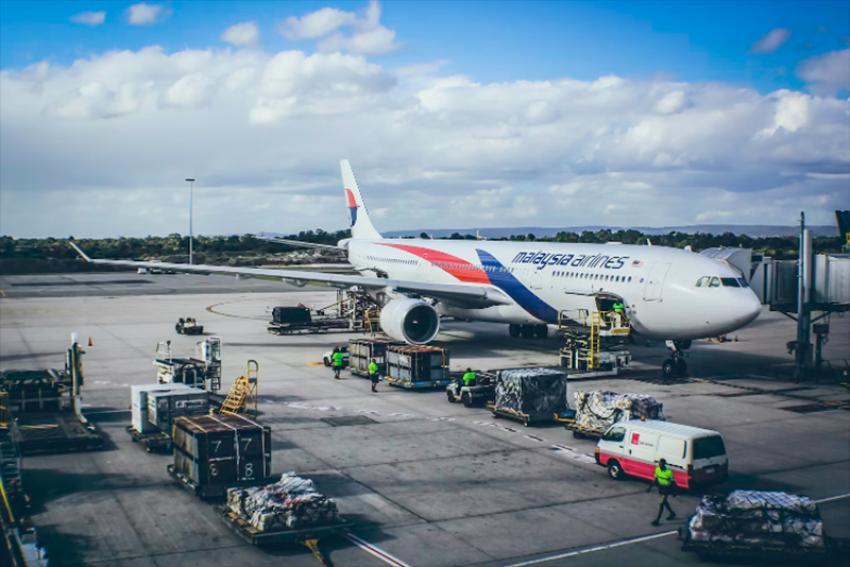 Malaysia Airlines introduce ...
Kuala Lumpur/NITN: Malaysia Airlines is offering introductory fares on their three new services between Kuala Lumpur and the Indian cities of Amritsar, Thiruvananthapuram and Ahmedabad.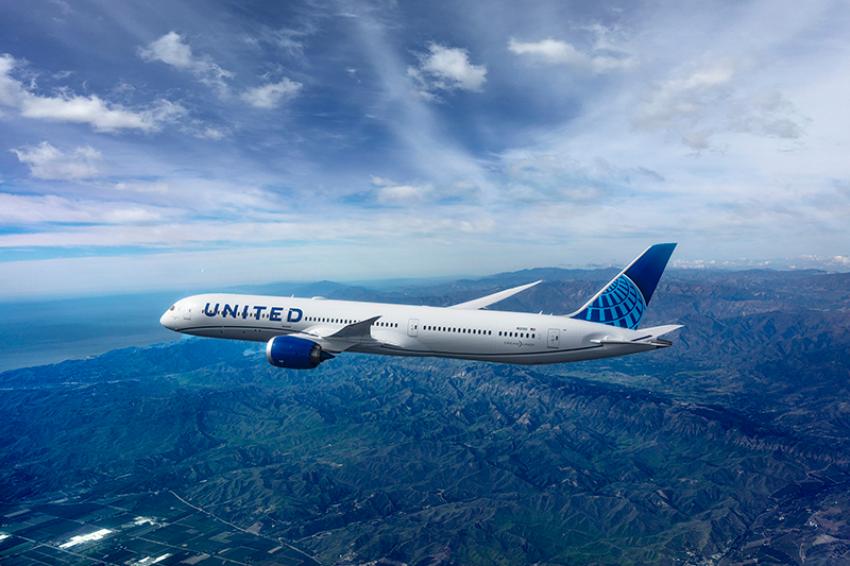 United Airlines increases n ...
New Delhi: United Airlines has announced an increase in service between New Delhi and New York/Newark, with a doubling of flights from once to twice daily during the winter season 2023/24.