Australia: Top end attractions
NITN | @notintownlive | 26 Aug 2018, 02:39 pm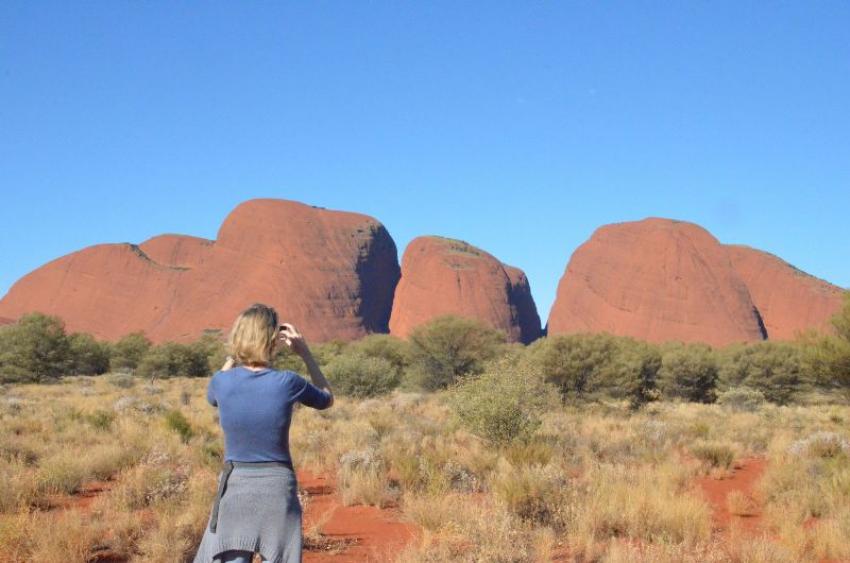 "There's nothing like Australia" is a campaign slogan of Tourism Australia which perhaps can be best appreciated when exploring Northern Territory – a vast area occupying the continents top end, very different to other parts of the mainland in terms of geographical settings, culture, and climate. Sandip Hor writes after touring the region
AREA wise about one-sixth of Australia's total land mass, its boundaries embrace many features absent in other parts of the country- such as emotive landscapes – tropical and lush in some places red and rocky in others, miles of sandstone escarpments, alluring outback scenes, abundant wildlife with crocodiles stealing the show and the intimate culture of country's indigenous dwellers living there for millenniums. Iconic highlights of the region, which are considered as 'must visit', are listed below for information of savvy travellers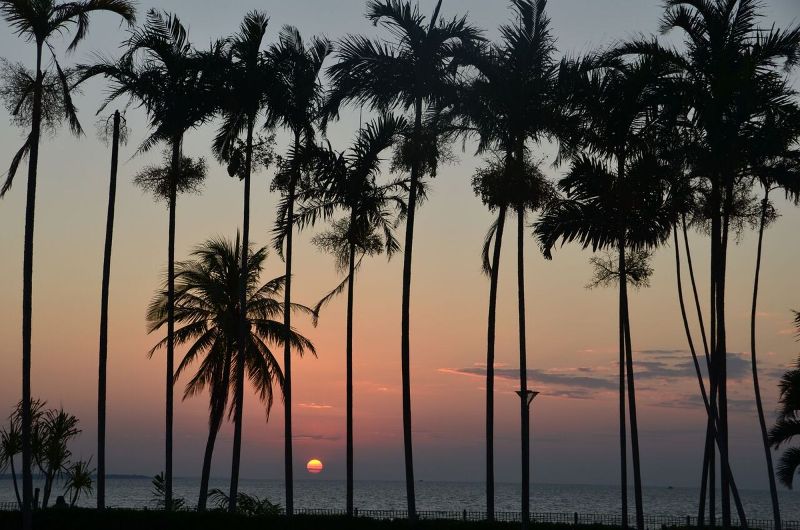 Darwin
Compared to other Aussie cities, Darwin -the capital and getaway city of the territory- is modest but has everything a modern traveller needs from plush hotels, cafes, restaurant and bars to some great shopping outlets. Mindil Beach Sunset Market is a major attraction for visitors to mingle with locals while Museum and Art Gallery of Northern Territory (www.magnt.net.au) is the right venue to know more about the region. Sunset cruises are popular while Asian influenced cuisine seem to dominate the food scene.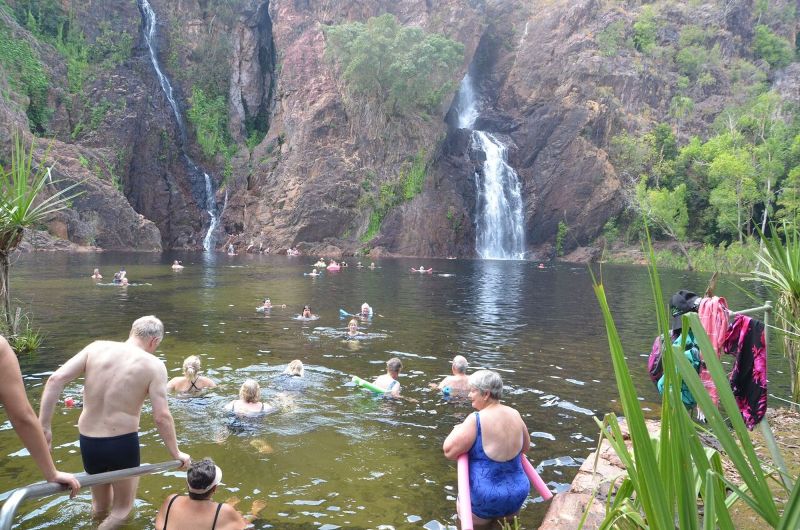 Litchfield National Park
One of the most popular day trips from Darwin is exploring 130km away Litchfield National Park, where water from natural springs and monsoonal rains have created some idyllic waterfalls and plunge pools , perfect for swimming. Most famous are Wangi Falls, Florence Falls and Buley Rockhole. A fascinating feature of this sanctuary is presence of several unusually formed termite mounds, some even two-metres high in shape of cathedrals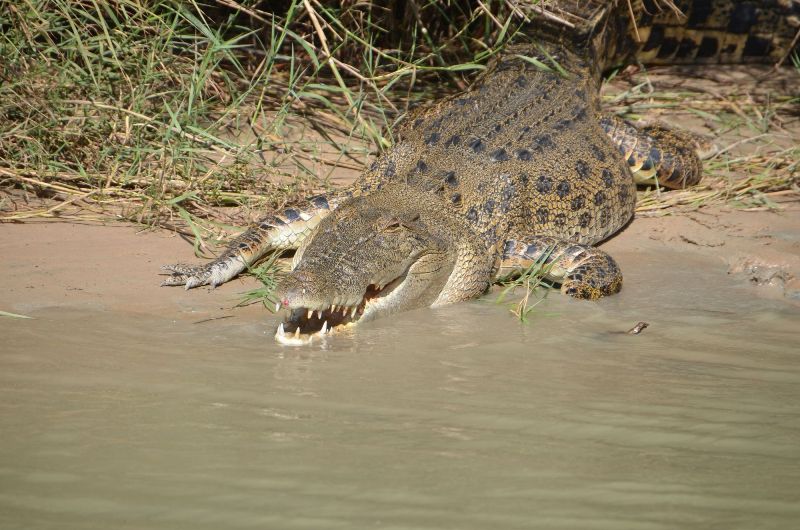 Kakadu National Park
Territory's star attraction, Kakadu National Park is one of those rare sites on earth, World Heritage listed for both natural and cultural significance. The 20000 square kilometres of parkland located 250km away from Darwin has been the home for the indigenous people for over 65000 thousand years. Their ancestral paintings on rock shelters, particularly the ones at Ubirr and Nourlangie are world famous. The area is adorned with dramatic landscapes from sandstone cliffs and waterfalls to vast flood lands and savannah woodland. Salt and freshwater crocodiles living in the rivers and billabongs pinch the show here. Because of their abundance they can be spotted everywhere, but the safest way is to see them from a boat trip along a river, Guluyambi Cruise along the East Alligator River being a perfect one.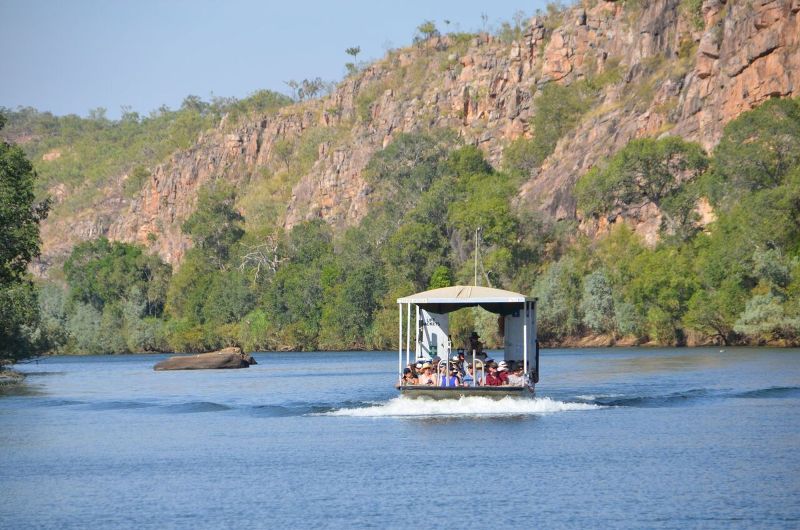 Nitmiluk National Park
This 292000 hectares of parkland is home to the spectacular series of sandstone gorges carved over millenniums by the Katherine River. The impressive gorge walls, home to myriad plant and wildlife and surrounding landscapes are best explored on a river cruise, though the adventure minded can do it on foot. There are locations where indigenous rock art can be seen.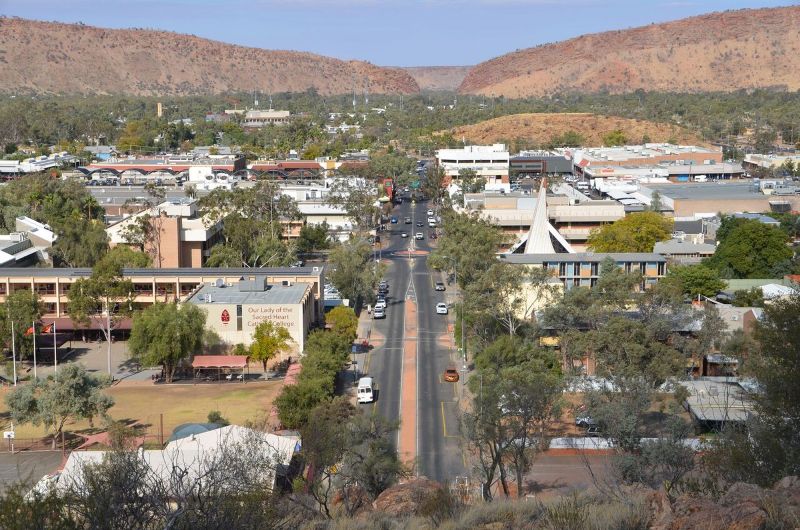 Alice Springs
Almost nearing the central part of the continent, Alice Springs is the second largest urban settlement in the territory and a getaway to explore the iconic sights like MacDonnell Ranges, Rainbow Valley, Kings Canyon, Uluru and Kata Tjuta and several indigenous community artistic outlets. Alice Springs itself is a modern town with rich history. A spectacular top view of the city is available from the Anzac Hill. The other key attractions are the National Pioneer Women's Hall of Fame, Royal Flying Doctors Service, Desert Park and the Reptile Centre.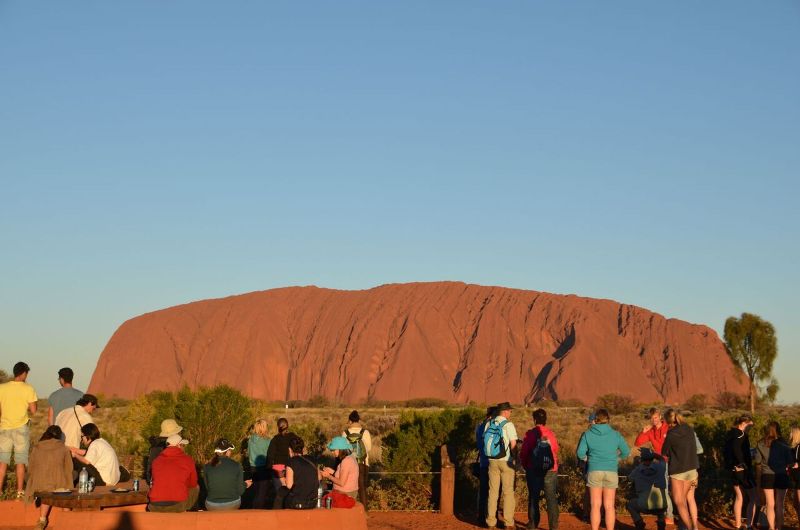 Uluru
It's a rock, but a very special one. This Aussie landmark and jewel in the crown of the top end is taller than iconic Eiffel Tower, jutting 348m from its barren surrounds. It has a circumference of 9.4 km covering a total area of 3.3 square km. Most interestingly this monolith rock extends even further below ground to an amount unknown. Its specialty is magical change of colours at different times of the day and its spiritual relationship to the local Anangu indigenous people whose ancestors are said to be living around the rock for 40000 years.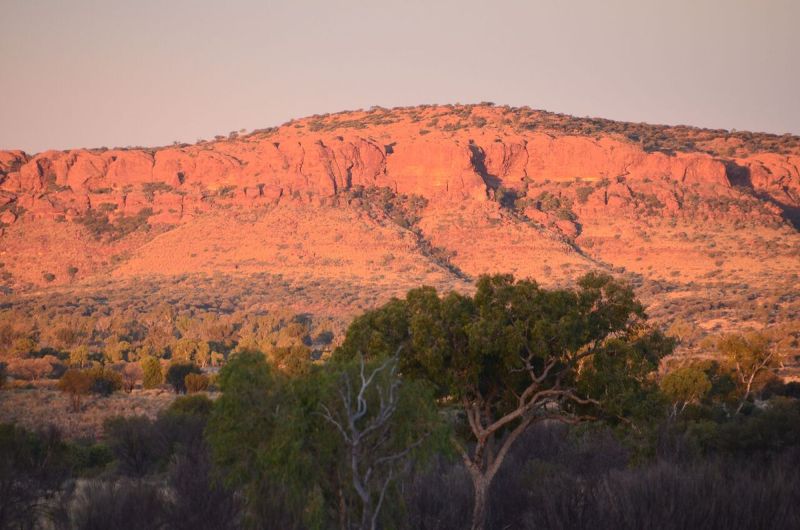 Kings Canyon
Located around 300 plus km away from Uluru, the king of canyons – massive geological shifting of ancient beauty and intrigue - is far from the crowds and off the beaten track in the red desert plain. The most adventures thing to do there is the canyon rim walk. And watching the canyon from a helicopter is an awesome experience. You not only see the canyon but also many wild horses and camels wandering in the plain as only inhabitants of the site.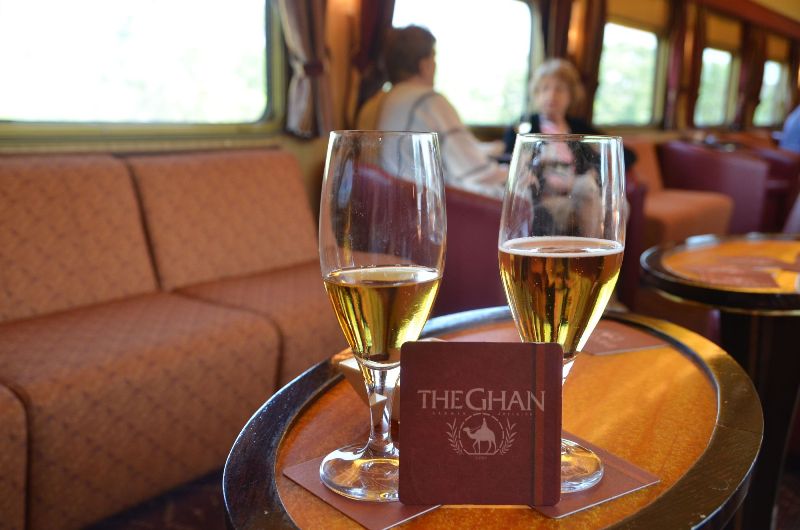 The Ghan Expedition
An effective and comfortable way of experiencing most of the above is to fly into Darwin first for few days to explore the city and its surrounds, the Litchfield National Park and Kakadu National Park and then embark on one of the world's greatest rail expeditions, aboard the legendary The Ghan, which weaves through the spectacular outback following the footsteps of pioneering Afghan cameleers.
Though Hercule Poirot never travelled on this train to solve a murder mystery, The Ghan is aptly matched to the Orient Express in terms of service levels, comfort and luxury. It's a bucket list item for almost every Australian and train aficionados from round the world.
Hauled by diesel engines, the silver train, sometimes almost a kilometre long with around 40 carriages, makes a three-night, four-day, trans-continental, Ghan Expedition journey of 2979 km from Darwin down south to Adelaide, carrying in peak period 300 plus guests, attended by over 50 staff members.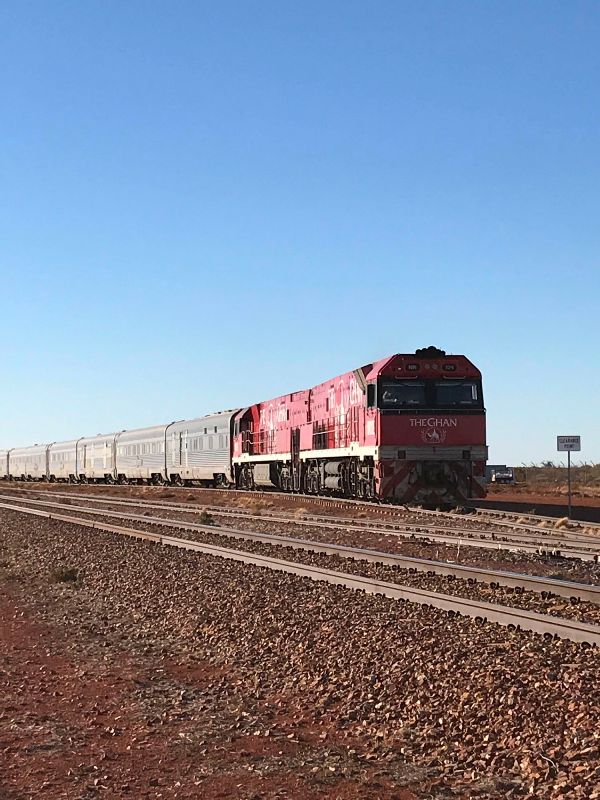 A highlight of this epic journey is the day excursions
As per current timetable, the train departs Darwin on Wednesday at 10 am and that afternoon stops at Katherine where several tour options are available from cruising along the gorge to outback experience. The following day the journey halts at Alice Springs for day-long informative jaunts of the region. Then on Friday it's the exploration of Coober Pedy, a South Australia township famous for opal mining.
These off-train excursions, specially designed to fit in with the train timetable, are part of the all-inclusive fare which in addition to private accommodation in tastefully appointed cabins with en-suite includes all meals and beverages, both alcoholic and non-alcoholic and premium lounge facilities for socialising and meeting fellow companions.
By paying extra guests have the choice of a helicopter or a scenic flight from Katherine over Nitmiluk and Kakadu National Parks and from Alice Springs for a day trip to Uluru and Kata Tjuta by plane.
TRAVEL NOTEBOOK
Getting There from India: Air India (www.airindia.in) flies direct from Delhi to Sydney and Melbourne from where Qantas (www.qantas.com) and Virgin Australia (www.virginaustralia.com) have regular flights to Darwin
Stay & Eat at Darwin: Among multiple accommodation options available, popular are SKYCITY Darwin (www.skycitydarwin.com.au) and Adina Apartments Darwin Waterfront (www.adinahotels.com/hotel/darwin-waterfron). The city has no shortage of good restaurants and cafes, worth trying are Hanuman (www.hanuman.com.au) or Nirvana (www.nirvanarestaurantdarwin.com.au) Restaurants to experience that Asian influenced gastronomical diversity while waterfront located Wharf One (www.wharfone.com.au) for fine dining.
Stay & Eat in Kakadu: It's possible to cover parts of Kakadu as a day trip from Darwin but most visitors spend at least two nights there at Jabiru town, the getaway for Kakadu to explore the parkland unhurriedly. Many reasonably good staying picks are there, Anbinik Kakadu Resort ( www.anbinik.com.au) and Mercure Crocodile Hotel ( www.accorhotels.com) are good choices. Both have in-house restaurants for meals.
The Ghan - Guests travel in style with the choice of Platinum or Gold Class, both of which offer the all-inclusive package comprising of almost everything guests need during the happy journey, other than personal requirements. At present, Ghan Expedition is scheduled weekly from April to October, while return journey from Adelaide to Darwin, called The Ghan Classic departs weekly year around for 11 months and offers similar all-inclusive packages. See www.greatsouthernrail.com.au for more information.
Local Tour Operators – See Darwin(www.seadarwin.com) for Darwin sunset cruises; Wayoutback Outback Safaris (www.wayoutback.com.au) for Litchfield National Park; and Kakadu Cultural Tours (www.kakaduculturaltours.com.au) for East Alligator River Cruise.
More information – See www.australia.com www.northernterritory.com; and www.kakadutourism.com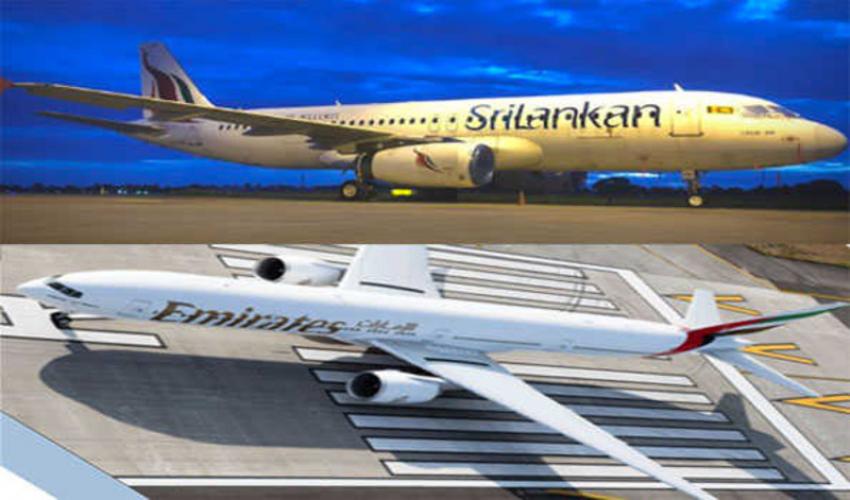 SriLankan Airlines, Emirate ...
Colombo/UNI: SriLankan Airlines and Emirates have entered into a reciprocal interline agreement aimed at bolstering connectivity for travelers.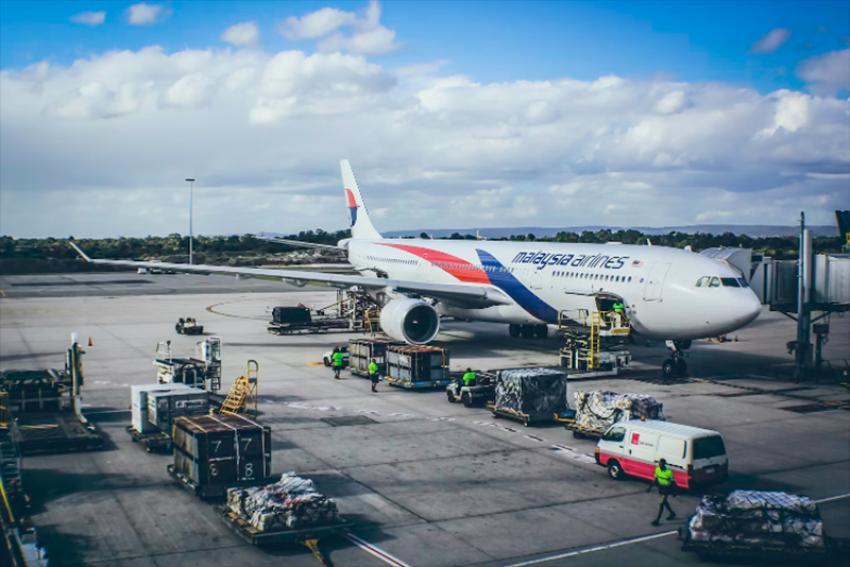 Malaysia Airlines introduce ...
Kuala Lumpur/NITN: Malaysia Airlines is offering introductory fares on their three new services between Kuala Lumpur and the Indian cities of Amritsar, Thiruvananthapuram and Ahmedabad.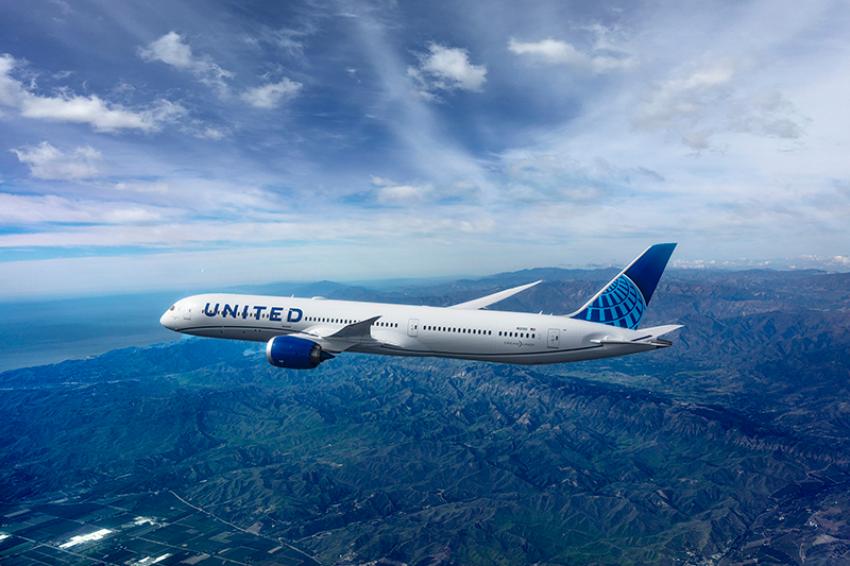 United Airlines increases n ...
New Delhi: United Airlines has announced an increase in service between New Delhi and New York/Newark, with a doubling of flights from once to twice daily during the winter season 2023/24.