You can travel indefinitely for USD200 a month: Alex
Travelandy.com /NITN | @travelandysite | 25 Apr 2017, 02:35 pm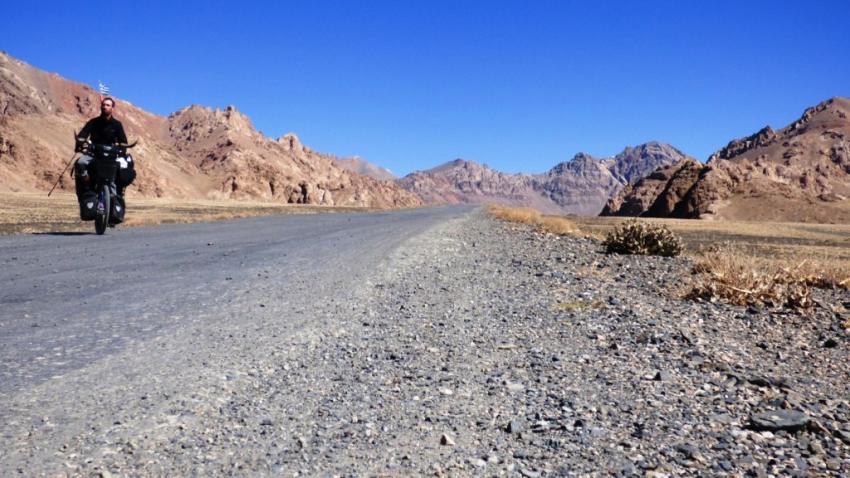 It's possible to travel the world for as little as USD200 a month. I'm not saying it. Alex says it and he has been doing it for more than a year now. Lampros Alexis from Greece is on a mission to travel around the world on his solar-powered bicycle, which can also be pedalled when it isn't powered enough. TravelAndy caught up with the adventurer when he was passing through Kolkata recently. Excerpts.
TravelAndy: It's a long way here from Greece! Tell us about your journey. Where have you been till now and where do you plan to go?
Alex: I started out from Greece in March 2016. Since then, I have been through Turkey, Georgia, Armenia, Iran, Turkmenistan, Uzbekistan, Tajikistan, Kazakhstan and now India. From here, I will head out to Bangladesh. I wanted to, but couldn't enter China because I was in Turkey for one month and the two countries do not share very friendly relations at the moment. After Bangladesh, I plan to head to Myanmar, Cambodia, Thailand, Malaysia, Indonesia and maybe Philippines. I really hope to find the money to be able to go to Latin America.
I believe I will somehow manage it. You know, when you want something bad, things have a way of working out.
In this trip, I have only been forced to take a flight from Almaty in Kazakhstan to New Delhi. That is only because I was unable to enter China. I have not taken a bus or a train.
TravelAndy: One of the main reasons you are doing this trip on a bicycle is to be able to take it slow…
Alex: I like sports. And I also wanted to take it slow with this trip. I wanted to connect with people and understand local cultures as I passed through different places. As I travel on my bicycle, I have to opportunity to interact with the local people. Most people I meet respect me for the effort I am giving to be able to travel for a long time. I have met so many good people who have opened their homes to me and have offered me food. It's a completely different way to travel. You're not one of them but after five minutes of interaction, you feel like you'e known them for ten years! I don't know any other kind of transportation that can give you a sense like that.
My travel is all about people. Some people travel for nature, some for vacation, relaxation, some for whatever reason. My thing is about people.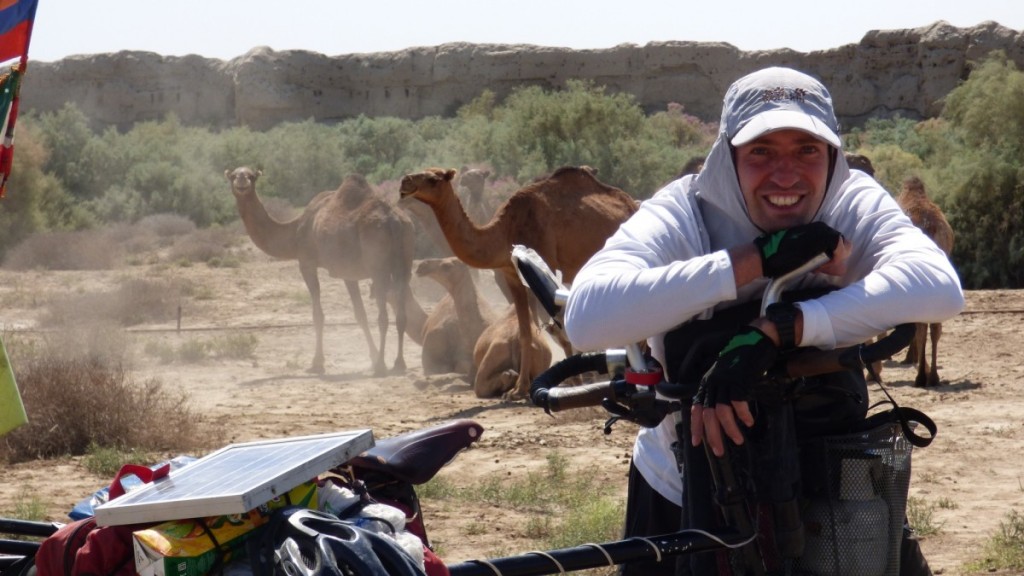 TravelAndy: But you do get lonely at times, don't you?
Alex: I never get alone and I never get bored because I am changing places all the time. I am meeting new people, making new friends all the time. You're one of them!
Before I understand a country properly, I am already in the next one and then I have to learn everything from the start again — the customs, food, ways of life — everything.
All that keeps me occupied 24X7.
TravelAndy: You say you can travel forever if you are able to earn USD200 a month. How do you manage that? Visa fees, food, stays, maintenance of your bicycle, a few flights here and there… they add up, don't they?
Alex: In many countries in central Asia, how I did it was by completely eliminating my cost of staying. If you camp 95 per cent of the time, you will find that kind of budget working out perfectly. You also have to cook your own food. In India, food is very cheap in India but there is not the opportunity to camp so much. So you save either here or there. But then I have no petrol to burn and this budget still works fine for me. The bicycle is one of the cheapest ways to travel!
TravelAndy: You told me you are working on a water purifier project with which you hope to make a difference…
Alex: I am working on a water purifier project that I can operate from my bicycle. I have batteries, solar panels and other gadgets fitted on my bicycle for this purpose. When I am in Bangladesh after here, I want to visit places where they have drinking water problems. I want to go schools and universities and talk to the students. I want to come across to the kids as this crazy guy on a bicycle who comes to them with a solution to the water crisis and blow them away. I want to make an impact and there will lie my success. I want to take this project with me and spread the word wherever I go during my travels.
TravelAndy: What do you want to tell someone planning a big trip like your's?
Alex: Make the first hundred kilometres and you will realise it's not so difficult and you will make the next two hundred. And then one country after another. Don't think too much about it. If you really want to do it, just do it. Everything is possible. Start a website or document your journey on social media.
You can follow Alex around the world though his website Nomadic Cyclists, Facebook and Instagram pages.
Source: www.travelandy.com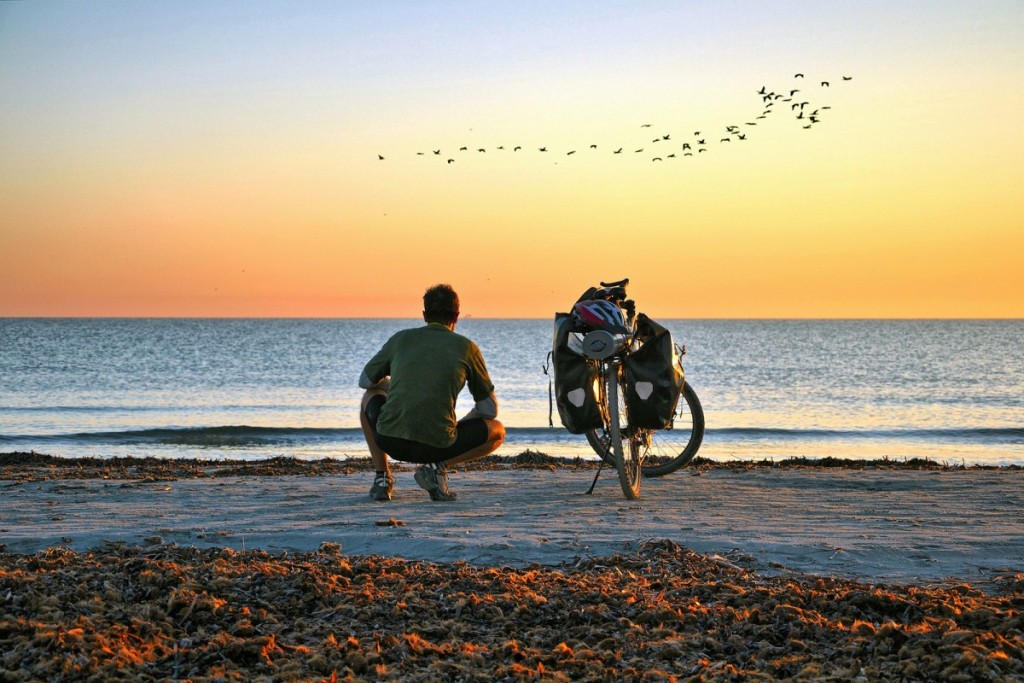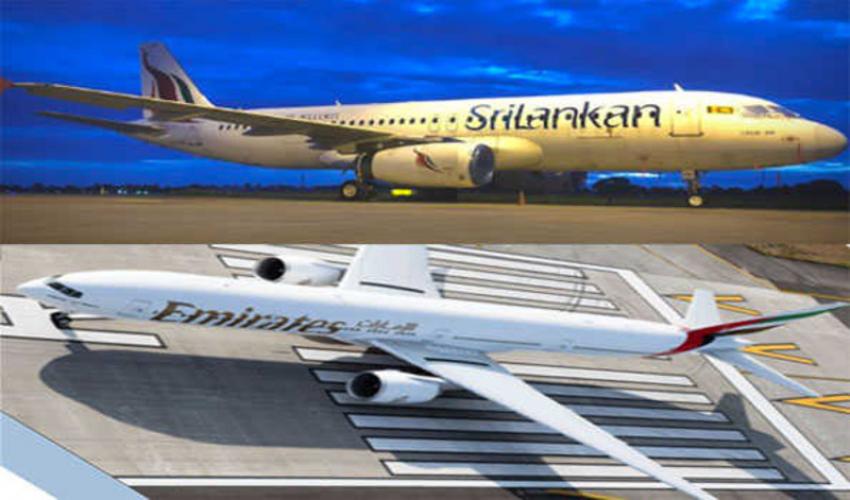 SriLankan Airlines, Emirate ...
Colombo/UNI: SriLankan Airlines and Emirates have entered into a reciprocal interline agreement aimed at bolstering connectivity for travelers.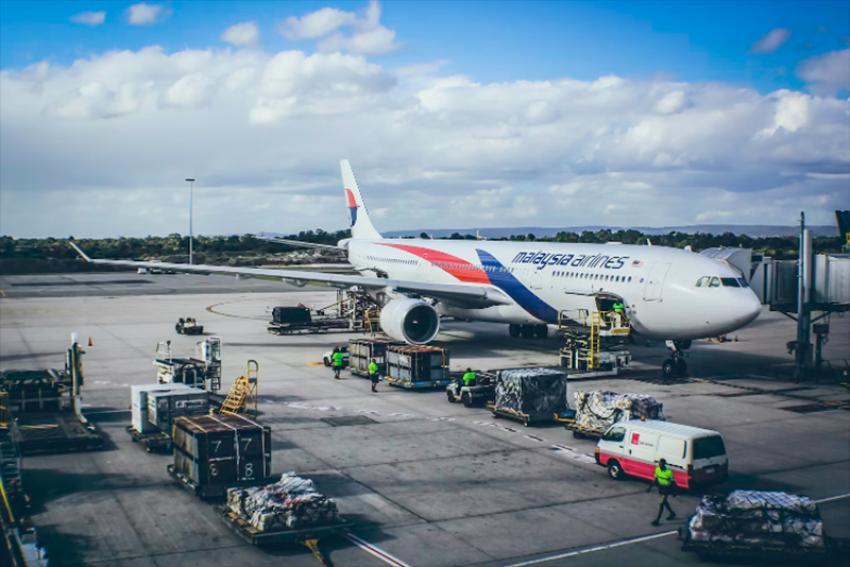 Malaysia Airlines introduce ...
Kuala Lumpur/NITN: Malaysia Airlines is offering introductory fares on their three new services between Kuala Lumpur and the Indian cities of Amritsar, Thiruvananthapuram and Ahmedabad.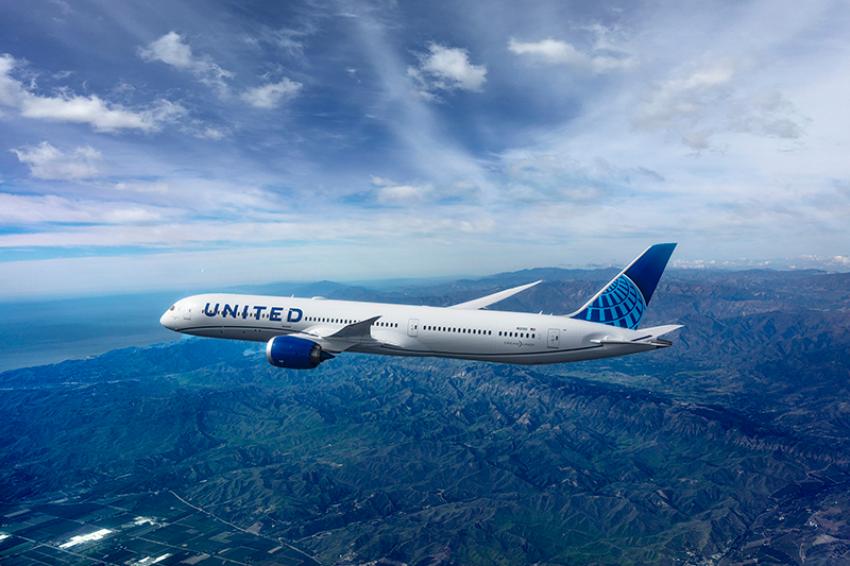 United Airlines increases n ...
New Delhi: United Airlines has announced an increase in service between New Delhi and New York/Newark, with a doubling of flights from once to twice daily during the winter season 2023/24.