'Be open to new experiences'
Not in Town News 16 Aug 2013, 06:20 pm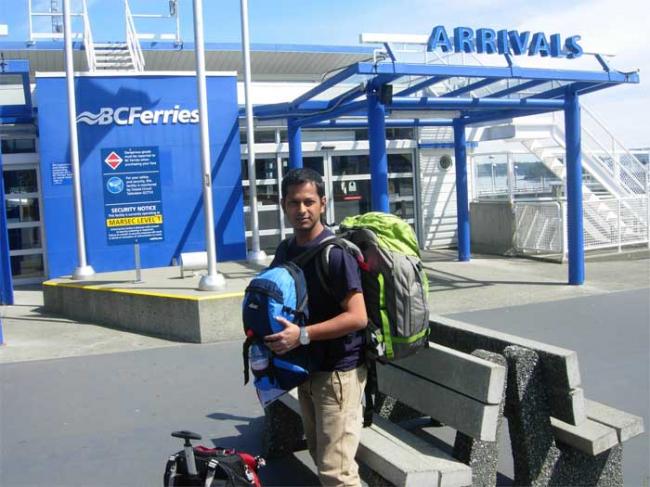 Arnab Nandy is a senior sub-editor with Kolkata-based English daily The Telegraph. He is also an avid traveller and a backpacker who has covered much of Europe, Southeast Asia, Sri Lanka, Canada and other places in India and abroad by the age of 26. Only recently, Arnab is back from a trip to British Columbia and the Yukon in Canada. Not in Town catches up with the young journalist with wheels on his feet.
You are just back from British Columbia and the Yukon in Canada. Why you chose that part of the country instead of going to Toronto side?
My mother has a penpal in Vancouver for more than 40 years now. Since I was a kid, I would be amazed to see the pictures they sent because their life was so different from mine. So, when I decided to go to Canada, I had to visit Vancouver. Canada is a huge country and I just had three weeks, so I did some research and realised both BC and the Yukon are very beautiful places. I don't like to rush when I'm at a new place. So, I decided to just explore western Canada this time.
What are the places you visited?
In BC, I visited Victoria, Saturna Island, Squamish and Whistler apart from Vancouver. In the Yukon, I just went to its capital Whitehorse and Dawson City. I wanted to explore more places in the Yukon but I did not have a car and public transport is virtually non-existent there
What was the experience like? Can you share some interesting experiences with us?
I had a second jetlag at Dawson because when I went there, it was very near the summer solstice and there was no night. The sun came up around 4 in the morning and set around midnight, but it never went dark. The experience was very different from what we're used to experiencing back home.
I also met some very nice people during the trip. At Squamish, I was trying to walk to the Chief, which is a peak lots of people hike on. I was asking directions to people on the way and I met this elderly lady on a bicycle and she said it's quite far! So, she called up her husband and asked him to give me a lift. I protested and said I wouldn't like him to take all that trouble for me. But she still called him and asked if he could pick us up. On the phone, the husband even asked if I had enough food and water for the hike. He came in 10 minutes and picked me up and dropped me at the base of the Chief. I can't imagine something like that happening in India.
You are an avid traveller. You are also a budget traveller. You save money to tour the world. How do you plan your trips to suit your budgets and desires?
I decide on my trips very randomly. In 2011, I'd read about the Full Moon Party in Thailand and decided to go there. I was dancing at the party a few months later. Last year, a couple of Dutch girls had come to Kolkata to see the Durga Puja. We were discussing our travels in general and one of the girls had a friend who'd been to the tomato festival in Spain and had found it awesome. So, we decided right then to go there in 2014. We've also asked our friends from various parts of Europe to join us. It's going to be fun if we have a cool group.
In most cases, I plan the place first and then chalk out the budget. Travelling abroad is costly, but there are ways in which you can cut your costs. The bulk of the cost of a trip is always transportation and sleeping. I try to keep these under control.
What are the essential qualities of a backpacker? It is cool to say "I am a backpacker", but then most of us are too finicky when it comes to the logistics of a place we visit. What is your mantra?
The most important thing for a backpacker is to keep the pack light because he or she is the one who'll carry it around!
Before a trip, I do lots of research on the places I'm going to visit. It's important for me to know the geography and get hold of maps of the place where possible. Often, I do not plan any activities before I reach a new place. But I always try to have at least one local contact in all the places I visit. So, when I get there, I usually sit with my local friend and plan things to see and do that suit my taste.
When backpacking, it's important to have an open mind and be patient. Often, things will not go as planned. But don't get too panicky just because you are in a foreign country where you know no one. There's always a way out. When in doubt, speak to a local person. There are many wonderful people out there who'd be happy to help you.
What fired the wanderlust in you and when?
Both my parents love to travel and as a kid, I went all around India and some places abroad with them. When I was finishing school, I travelled with my friends a few times. But those trips were more of a fun thing than seeing new places. Thailand in 2011 was my first solo foreign trip and it was amazing. I made so many new friends and ate all kinds of local food. That was when I decided that this was what I loved doing.
What are the travel tips as a backpacker that you want to share with our readers?
Apart from keeping your pack light, it's important to have a broad mind. "Culture shock" is not just a literary term. Be open to new experiences and if possible, try them yourself! It'll probably be a story to tell when you're back home. If you're confused while eating a new food, observe how the locals do it and then follow. If you're unsure of anything, just ask. Always have a smile ready and be prepared to talk to random people and make friends on the way. Backpacking is amazing. Once you've done it, you'll probably avoid travel agencies thereafter!
You are a member of the couchsurfing.org. Share your experience and involvement with the site and its spirit.
Couchsurfing is an awesome site for travellers like me. When you get to stay with a local person, you not only have a much better experience of the new place, but also save on sleeping costs. I have hosted people at my home and have surfed with many people in various countries. But in general, I have slept at the houses of pretty random people! I met this Dutch guy at Bangkok airport during my 2011 trip and we took the train to the city together. We kept in touch and I stayed at his home when I visited Maastricht in the Netherlands the following year.
Not many Indian travellers are aware of hostelling. Even in this trip you said you stayed in a hostel. What is your experience?
I stayed at quite a few hostels during my last trip to Canada and each of them were very pleasant experiences. When sleeping in a dorm, you of course have to be careful about your belongings, but hostels present you with this great opportunity to make new friends and travel buddies. They are cheap and I'd recommend them to any budget traveller over hotels.
What are the next trips on the cards?
As of now, I'm going to Chandipur in Odisha for a couple of days in August and Goa in November this year. Next year, as I mentioned earlier, I want to go to La Tomatina. I have been to Barcelona earlier and this time, after the festival, I want to see western Spain and Portugal. Then see a bit of the UK before heading to Norway. But La Tomatina is only in August, so hopefully something will come up earlier in 2014 as well.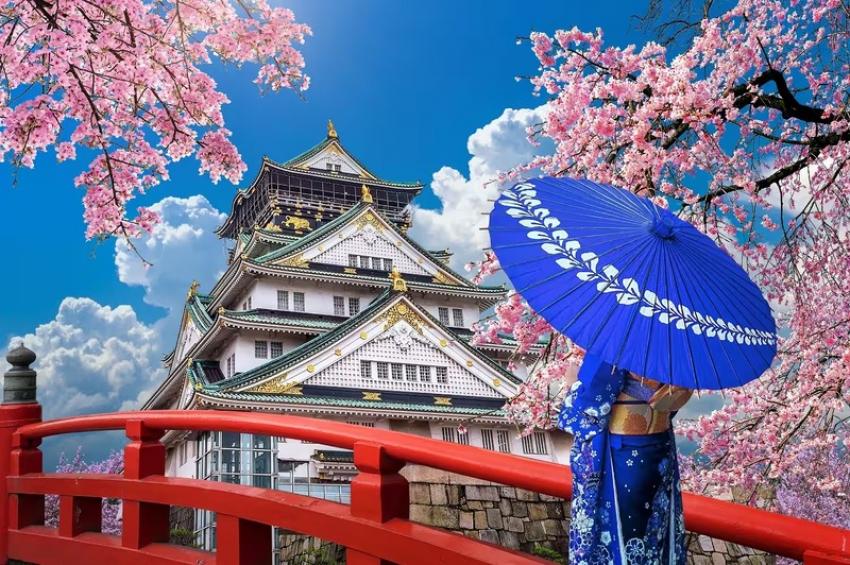 Etihad Airways to launch Os ...
Abu Dhabi/UAE: Etihad Airways announced its plans to launch five weekly flights to Osaka, Japan, starting from October 1, 2023. This move will establish a vital link between one of the world's most culturally vibrant cities and Etihad's extensive global network.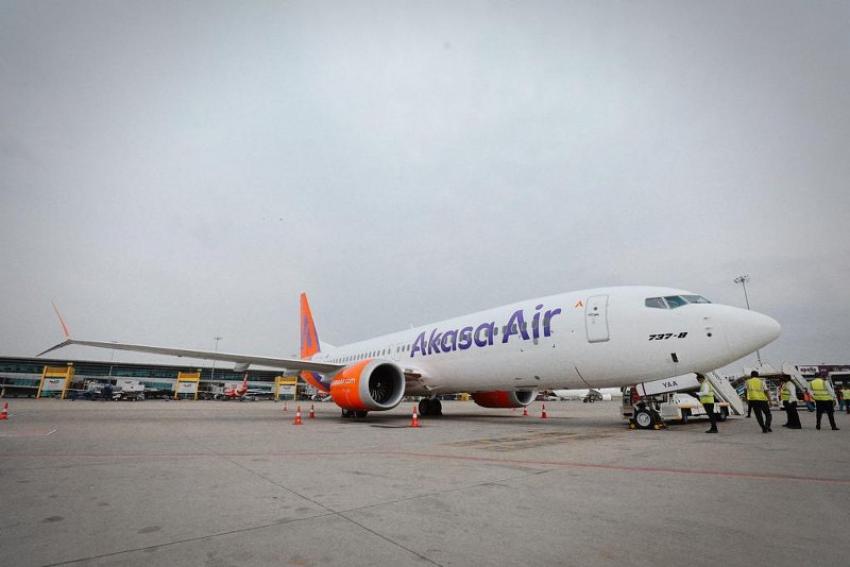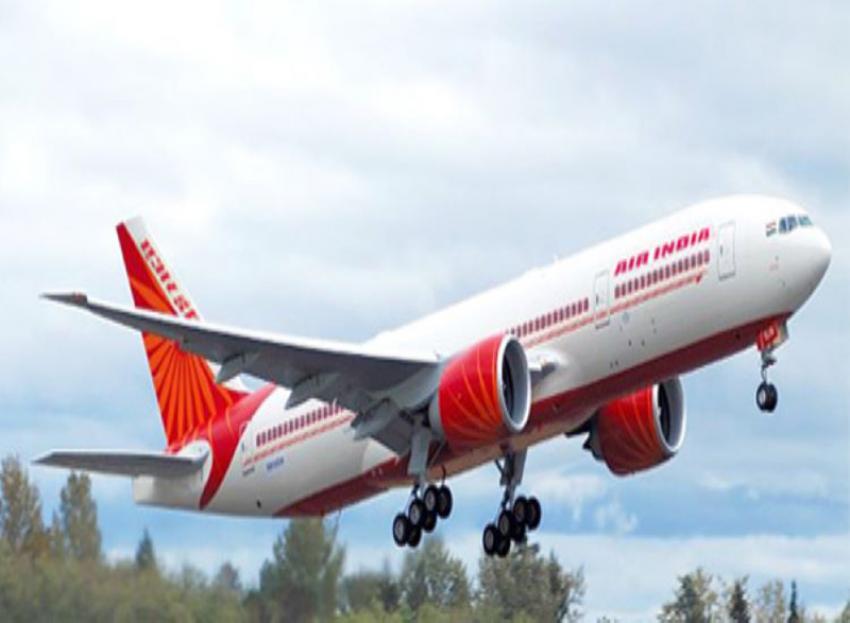 Air India and Vistara enter ...
Gurugram/IBNS: Air India, one of India's leading airlines and a Star Alliance member, has entered an interline partnership with full-service carrier, Vistara (a joint venture of Tata and Singapore Airlines).