Ladakh is primarily about colours
By Travel Andy 30 Sep 2015, 10:30 am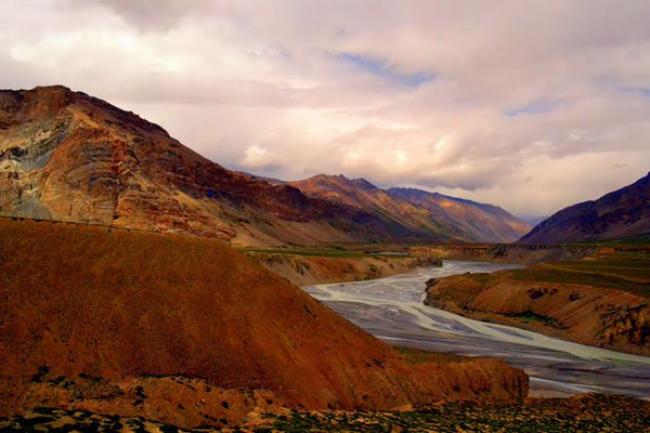 Adjectives pitter-patter like a steady drizzle during my chat with three friends who have just returned from a trip to Ladakh in north India.
Mesmerising. Beautiful. Mind-blowing. Unbelievable. Incredible…
I realise that though they are describing landscapes for the most part, the adjectives are usually about the contrasting colours of Ladakh. The sky, the mountains, the deserts and the rivers mix to emerge as this delectable cocktail that gives you a high no alcohol can match.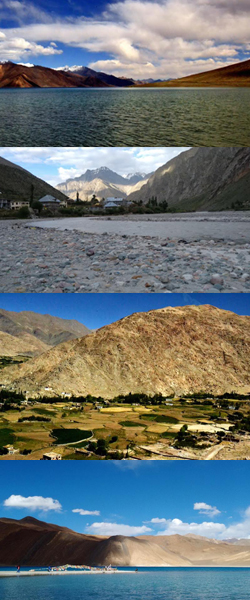 "The colours of Ladakh change in minutes. A very good example of this would be the Pangong lake. Its colour depends on the sky above it that it reflects. So, one moment it can be this incredibly deep blue, which could, within minutes, change to an off-white hue," says a friend animatedly.
It was their first trip to Ladakh. They flew into Delhi and took a night bus to Manali, from where they hired a car to take them to Leh, the largest city in Ladakh. They flew out of Leh on their way back. The road trip from Manali to Leh is a two-day affair. You stop for the first night at a place called Jispa.
"The moment you enter Jispa, you encounter strange landscapes. You see this weird formations on the mountains caused by wind erosion. And the colours. Oh the colours! You find purple dust on the road, red patches on the barren hills and the bluest of skies," says the second friend dreamily. Her favourite part of the trip was the stretch from Jispa to Leh.
My friends cannot stop talking about how clean Leh and it's surroundings are. Plastic bags are not allowed and no one litters. There are lots of trash bins available and people store their garbage with themselves till they find the next one.
I find it hard to imagine such a place exists in India. But it makes me happy and gives me hope.
It is possible to just walk around or hire a bicycle to explore Leh. There is the Shanti Stupa, a Buddhist monastery from where you can have a panoramic view of Leh, and the other place my friends recommend is the Sangam, which is where the rivers Zanskar and Indus meet. It's possible to clearly see where the waters of the two rivers meet. Again, colours.
If you're into it, consider going rafting on the Zanskar. Guides are available to help out amateurs. It is a lot of excitement and fun.
The two trips from Leh my friends did and absolutely recommend are those to Nubra valley and Pangong lake. The breathtaking road to Nubra goes through the Himalaya and the Karakoram mountains and by the cold desert of Hunder.
I put forward some practical questions to the travellers and following are the answers I gathered from their responses.
Q: You went to Leh by road and flew out. Do you think this is the best way to go about it?
A: The road trip is no doubt an experience not to be missed, but it is tiring too. If you're doing a number of activities at Leh over a few days, you will be tired out, especially if you're not used to living at high altitudes and in rarified air. Consequently, driving in and flying out is probably a good idea. Plus you also get to see the magnificent snow-clad peaks from above while flying out.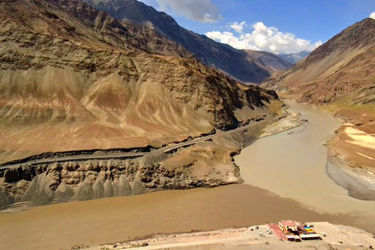 Q. What's this deal about cabin luggage not being allowing while flying out of Leh airport? How does one go about it?
A. We had heard that too and planned accordingly. But at the airport we found that cabin luggage is allowed just like anywhere else.
Q. How's the food scene there?
A. There is no Ladakhi cuisine. What's mostly available there is north Indian and Tibetan fare. But you should try out the bakery products. Ladakhi roti and apricot jam is a delicious breakfast.
Q. Do you think Ladakh is becoming too touristy or does it still strike a nice balance between tourism and conserving its natural beauty?
A. We did not find hordes of tourists during our visit. The local people are extremely careful about preserving the natural beauty of the region. At some places, it felt like we were the first people visiting!
Q. What tips do you have for those planning a Ladakh trip?
1. Make sure you're physically fit before you land in Ladakh because it will test you.
2. Take it slow. Get acclimatised because your body is probably not used to the high altitude and rarified air. Make sure you get enough rest for at least a day if you are flying in. Keep yourself hydrated.
3. Do not litter. The local people take care to ensure Leh stays clean. And there are enough public toilets available.
4. Water is scarce in the area. Do not waste water.
This article first appeared on Travelandy.com / Photos by Swagata Basu
(For reference, please check http://www.travelandy.com/ladakh-is-primarily-about-colours/ )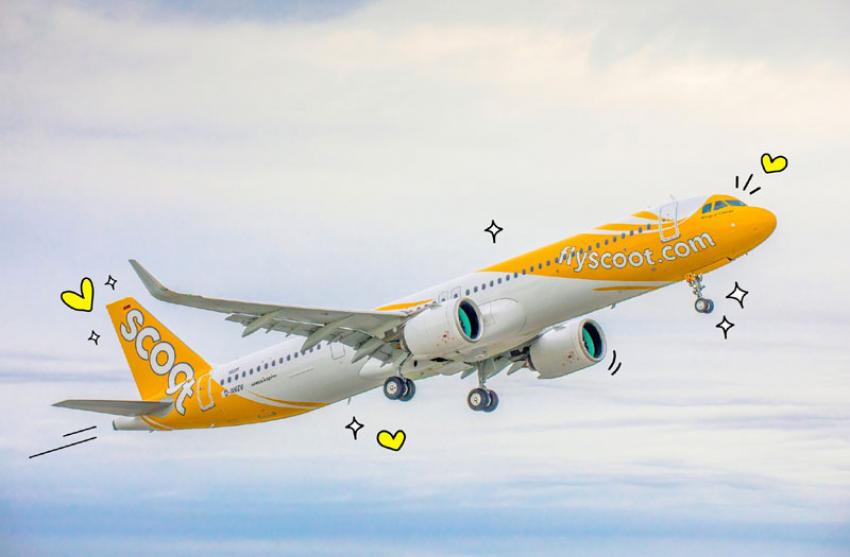 Scoot will steadily increas ...
Singapore/NITN: Scoot, the low-cost subsidiary of Singapore Airlines (SIA), announced that it will steadily resume flights to and from China buoyed by further relaxation of border restrictions imposed during the pandemic.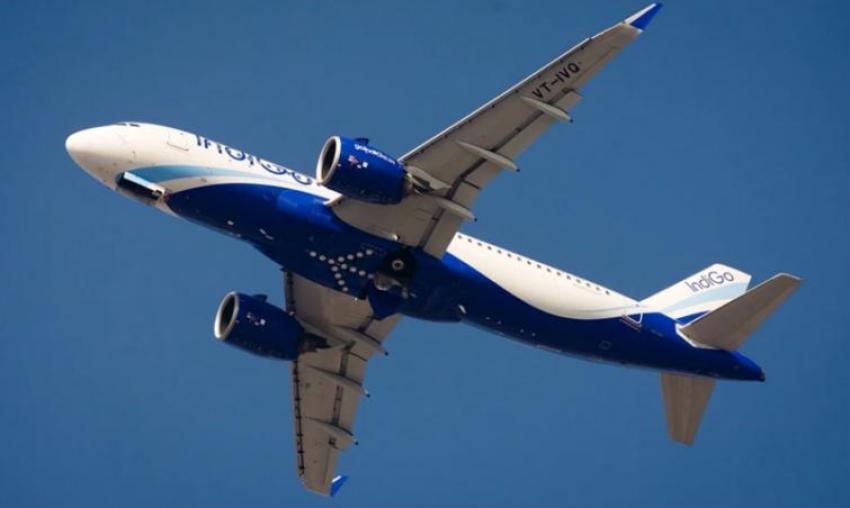 IndiGo introduces exclusive ...
Indian carrier IndiGo has announced exclusive flights between Bengaluru to Kolhapur, and connecting flights via Bengaluru from Coimbatore to Kolhapur, effective Jan 13, 2023.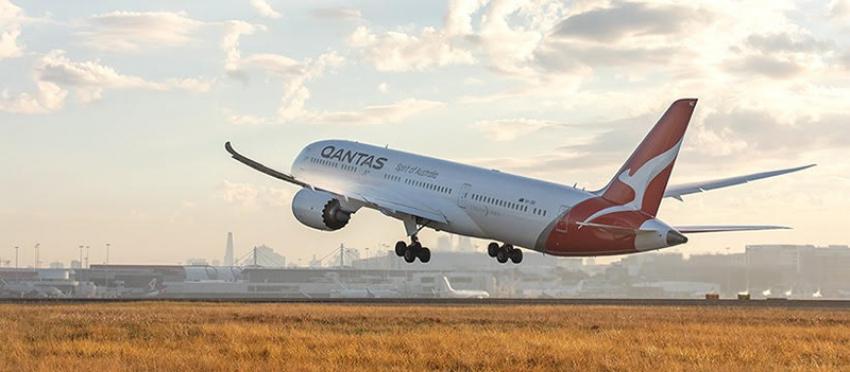 Qantas connects Australia w ...
Qantas, the national airline of Australia, created history on Sep 14 when QF 67 took off from Sydney's Kingsford International Airport to touch Bengaluru, the southern Indian city famously known as 'The Silicon Valley of The East', completing the non-stop flight in less than twelve hours.